Streamlined Shirt Collar
A reader tip for shirt collars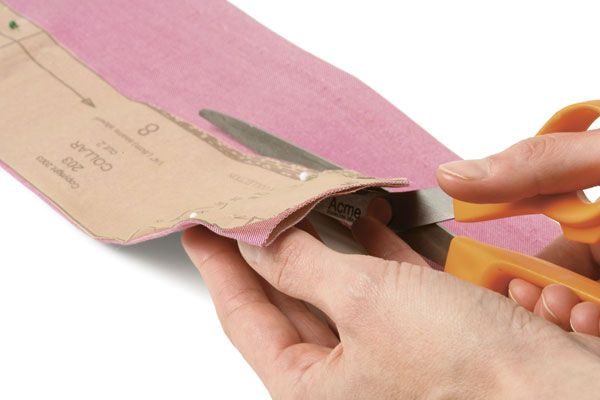 Whenever I cut a shirt collar that has a straight edge, I remove the seam allowance from the outer edge of the pattern piece and cut the collar on the fold. That way, there are no intersecting seams at the collar points, and the collar points come out nice and crisp.
– Judy Rand, Coconut Creek, Fla.
Do you have a good sewing tip? Send it in, and we'll pay you if we publish it in Threads magazine. We'll also select the cleverest tip in each issue, and the winner will receive a gift package from Taunton Press including Threads DVDs and other instrucional sewing books.
Send tips to: [email protected]