The Sleeve-Cap Seam and the Armscye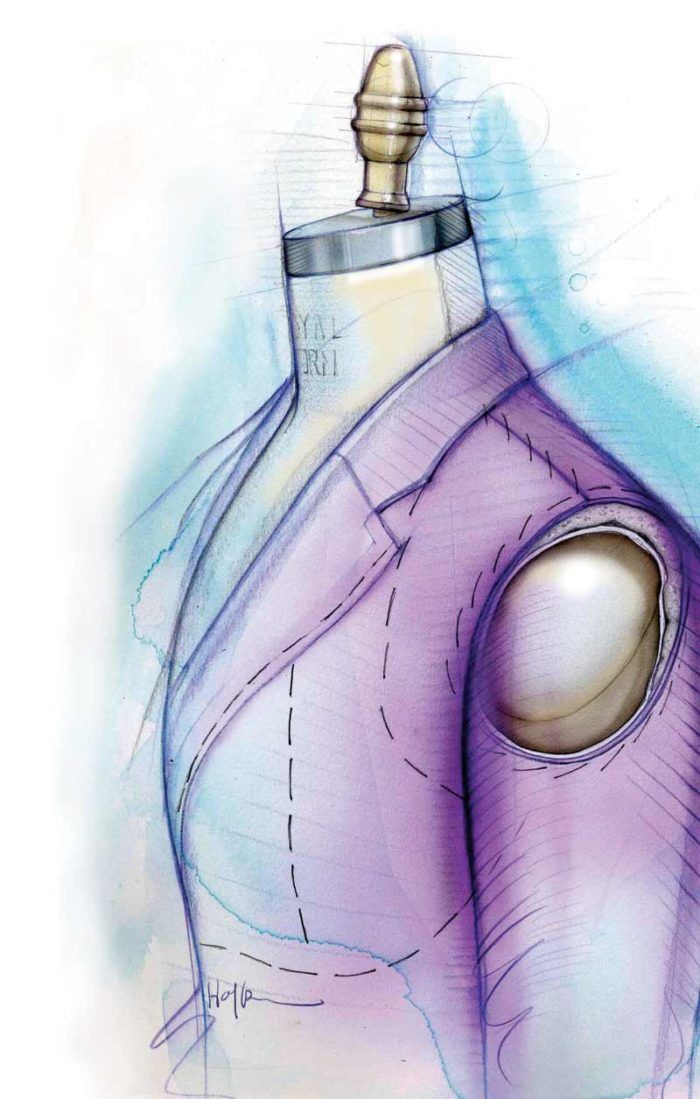 A tailored, set-in sleeve is often the most challenging aspect of a garment to get right; it is certainly the thing I am most often asked about by those learning to sew tailored garments. What really stumps people is how to adjust a sleeve pattern when alterations have been made to the bodice pattern during fittings. An understanding of the relationship between the sleeve and the armhole can guide the adjustments and make setting the sleeve much easier. A tailored sleeve is precisely drafted to fit into the armhole. First, we'll look at some key elements of the balance between the sleeve shape and the armhole dimensions. Then, I'll show you how to effectively troubleshoot and correct patterns after fitting adjustments or for style considerations. With more knowledge of the special relationship between these garment sections, you'll achieve better results with confidence.
Examine the armhole and sleeve-cap seams
If you determined during fitting that the armhole needs to be changed, or if you want to study the way the sleeve is created, the pattern must be put in the square. Putting a pattern in the square means matching corresponding construction points on the pattern pieces while keeping all grainlines parallel. This process compares the sleeve-cap seam, the armscye circumference, and the ease amounts in corresponding seam sections. The illustrated pattern is for a princess-seamed jacket with two-piece sleeves.
| | |
| --- | --- |
| 1. Copy the original pattern. Measure and mark the seamlines, if seam allowances are included on the pattern. We are going to study the seamlines, not the pattern's cut edge. | 2. Align the back, side back, side front, front, undersleeve, and upper sleeve pieces. Keep the grainlines parallel, then align the seam intersections and the hemline where possible, on a horizontal axis. |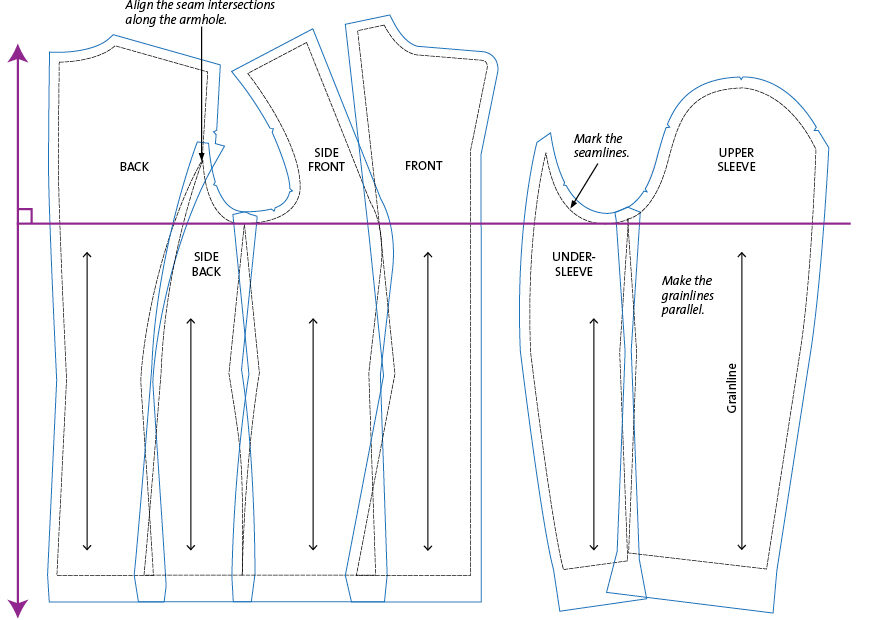 3. Measure and note the seamline segments' lengths.…
Start your 14-day FREE trial to access this story.
Start your FREE trial today and get instant access to this article plus access to all Threads Insider content.
Start Your Free Trial
Already an Insider? Log in