To Get the Right Armhole, Fit the Bodice
Fitting the bust dart, shoulders, and side seams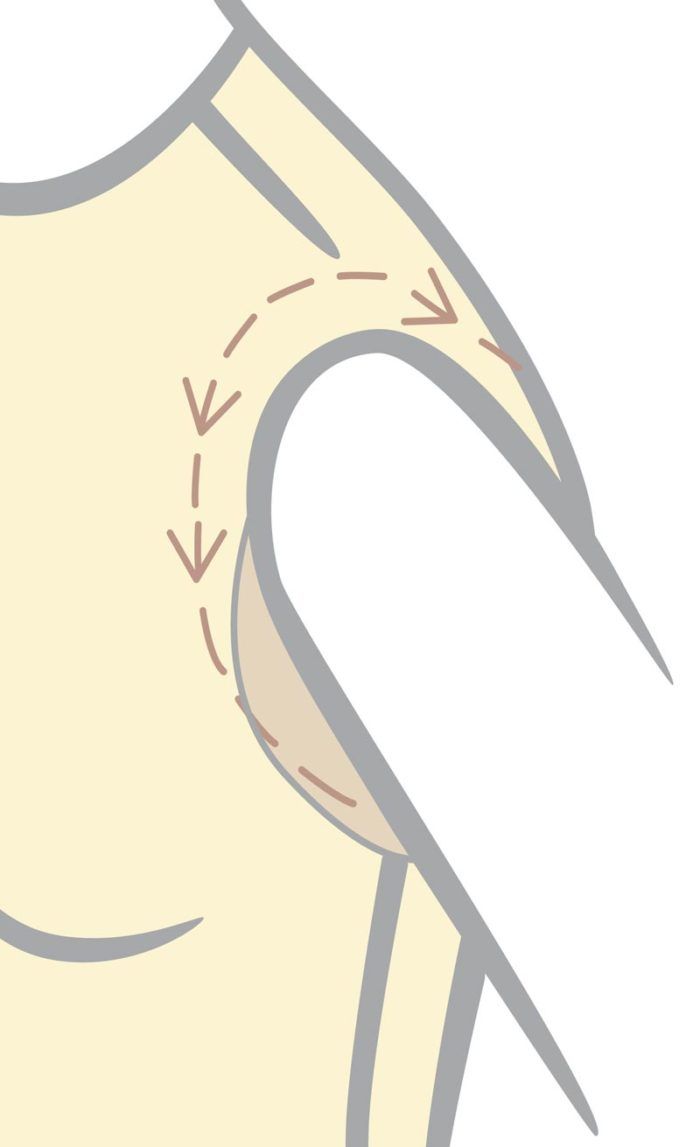 There's more to fitting an armhole, also known as an armscye, than you may think. It requires fitting the bust dart, shoulders, and side seams. And the only way I know to successfully fit an armhole is to use a muslin. For more information on armhole fittings be sure to pick up Threads #117, and don't miss other techniques like this one by ordering a subscription.
People with identical bust and over-bust measurements often fit into the same size and style pattern differently. The shape of your body depends on where you carry your flesh and dictates the shape of an armhole. A muslin is the testing ground—it's the perfect place to sort out fit issues.
Same measurements, very different figures
A muslin is a test garment in inexpensive fabric, initially sewn without facings or edge finishes. You pin-fit the muslin right on the body. The object is to make the fabric skim the body with no signs of wrinkles or strain lines. Although becoming a fitting expert can take years of practice, I'm going to give you a straightforward method of how to fit an armhole and develop a well-fitting bodice muslin that accurately reflects the shape of the body.
Follow this order when fitting: bust, back, underarm, shoulder seam placement and slope, shoulder point to underarm, and side seams. Then adjust the pattern tissue using the fitted muslin as your guide. Such a completed pattern can be used as a reference to position darts and establish the armhole shape in future patterns. You'll end up with a perfect pattern for a closely-fitting bodice with or without set-in fitted sleeves. Just because fitting can be complicated, don't let it scare you away.
Glossary of terms
Start your 14-day FREE trial to access this story.
Start your FREE trial today and get instant access to this article plus access to all Threads Insider content.
Start Your Free Trial
Already an Insider? Log in