How to Modify Sleeves for Better Arm Mobility
Three ways to modify sleeves for better mobility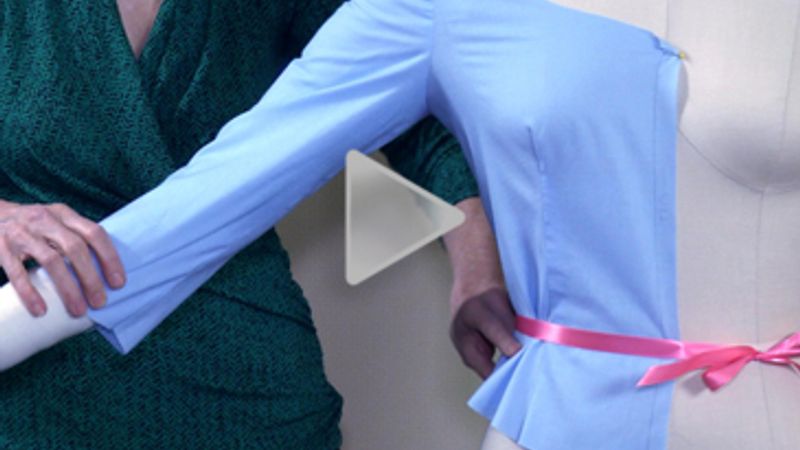 Evamarie Gomez and Gary Junken
When it comes to garment construction, achieving the right fit is as important as stitching the garment pieces together. Sleeve fitting is no exception–-especially in fitted bodices.
A pro's method for optimal sleeve mobility
During the 2015 American Sewing Expo, we caught up with pattern designer and instructor Andrea Schewe to discuss sleeve fitting and to answer our questions. Andrea has been a pattern designer for Simplicity Patterns for more than 26 years and graciously shared some invaluable fitting techniques she has learned along the way.
Learn three modifications
In this video tutorial, Andrea demonstrates three ways to modify sleeves for better mobility. She walks through the patternwork and shows how to achieve desired results.
What did you think about any or all of the techniques shared in this video? Will you try any of the methods? If so, which one?
Watch more video tutorials from the 2015 American Sewing Expo