Video: Sew Perfect Collar Points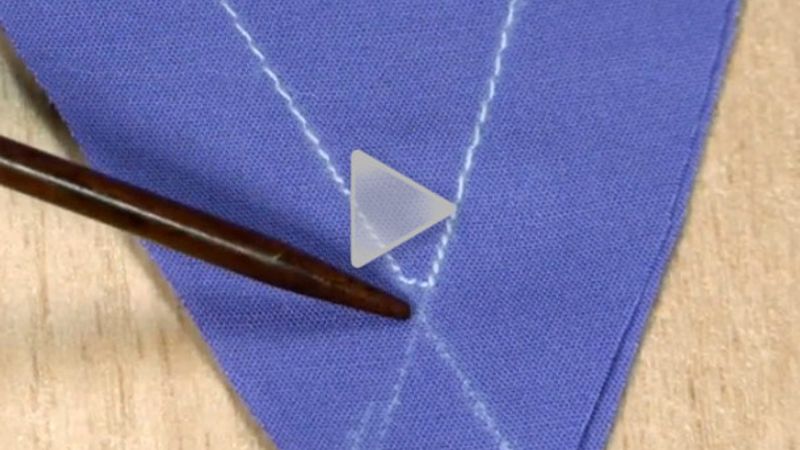 Judith Neukam; Shot by: Evamarie Gomez
There are all sorts of corners: 90-degree, 45-degree, and less-or more. You see them on collars all the time. Watch this Threads Essential Technique video to learn how to sew professional-looking collar points. For sharp corners, drive to a point and pivot.
FOR A PERFECT POINT
For a well-sewn outside corner, such as a collar point, add an extra step. Stop sewing the seamline a stitch or two before you reach the end point. With the needle down, pivot across the point, take two or three stitches, and pivot again to follow the opposite seam.
QUICK TIP
All corners benefit from a shorter stitch length (1⁄4 inch before and after the point). These smaller stitches support the fabric when the corner is trimmed or clipped.