Video: Where to Place Bust Darts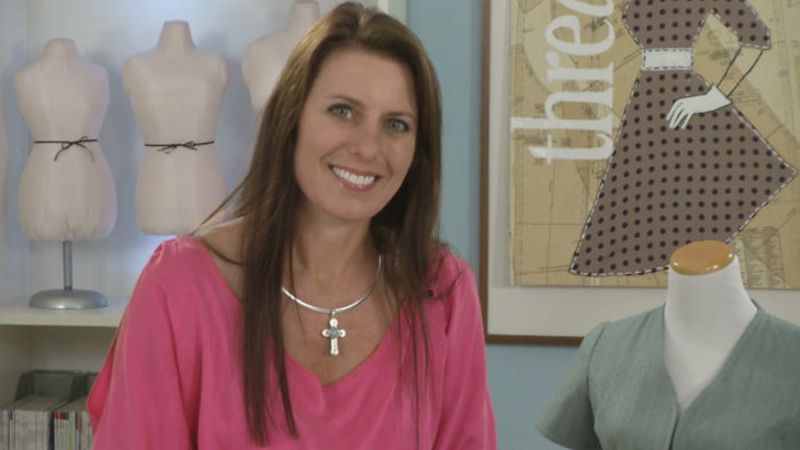 Evamarie Gomez; Shot by: Gary Junken
Pattern designer and star of One Pattern, Many Ways Angela Wolf is back with a second Q&A video. Watch as she explains the importance of bust darts and offers advice on where to best place them.
Bust dart recommendations
The end of the dart that is closest to the bust should be about an inch away from the bust point or apex, Angela advises. Where the other side of the dart ends up is less critical.
For the full-busted figure
However, full-busted individuals may find it helpful to end a bust dart in the armscye. It's a way to control the needed extra fabric, Angela says.
For the slight-busted figure
For slight-busted people, a dart may not be necessary but can be added. Angela suggests creating what she calls a fake bust dart. This is a slight seam rather than a dart with significant dart intake.
Angela notes that while darts serve the function of shaping and fitting a figure, they can also be used as a design element when sewing a garment.
---
We alert our audience when videos become available on our site. Don't miss the announcements by signing up for Threads magazine weekly newsletters or by following us on Facebook and Twitter.
Check back for more of Angela's expert tips and advice.
"Lingerie and Swimwear: How Much Elastic is Needed?"
NOW PLAYING: Bust Darts: Where and why? 
"Quick Tips for Adjusting Shoulders"
"How to Sew with Faux Leather"
"Adjusting the Waistband on Ready-to-Wear Pants"