Essential Sewing Tools: Pins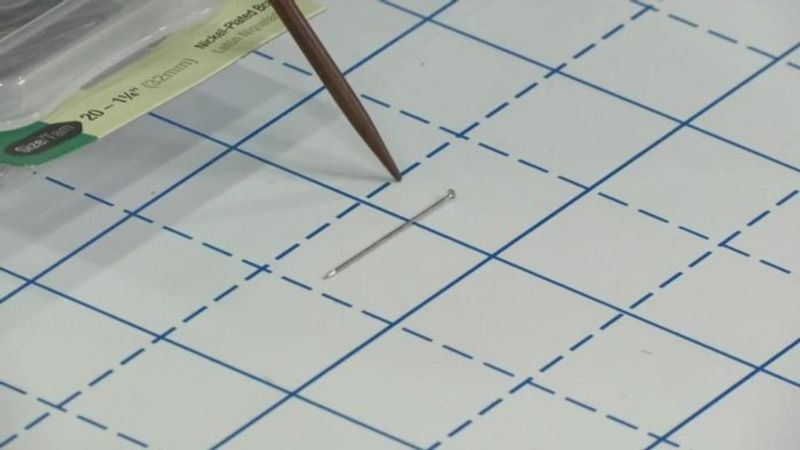 Among the most essential tools for accurate, easy sewing are pins. There are a wide range of options available, and Threads Contributing Editor Judith Neukam talks about your choices, and what their best uses are.
Glass-head pins
These pins are 1 1/4 inch to 1 3/8 inches long, and have a fine shaft. Look for labels that say "fine," "extra-fine," or "silk" pins. They are easy to see and to pick up, and the heads don't melt when touched with an iron. They come with various colored heads. For most garment-construction tasks these pins are well-suited. Keep a good stash of these on hand, and when you bend or blunt one, throw it away safely.
Dressmaker pins
These traditional pins have a small metal head, are about 1 inch long, and are hard to see. Judith recommends avoiding this style.
Quilt pins
Longer than dressmaker or glass-head pins, quilt pins are also thicker and have a larger, plastic head. You'll find these incompatible with many fashion fabrics as they poke a larger hole, and the head melts if you happen to press over it with the iron. Save these for use with open-weave or extra-thick fabrics. (There are also finer, shorter quilting pins available if you need them.)
Specimen pins
These pins are black and ultrafine. They are intended for mounting insect specimens, and when used in that context, they are nearly invisible. Although you may like fine pins, these are too fine: They bend easily and are hard to see except in pale-colored fabrics. A glass-head silk pin is fine enough for any sewing project.
Flower-head pins
Originally from Japan, this style of pin is quite long and sharp, and feature a flat, flower-shaped head. They are easily visible on fabrics, and don't roll. Use them to pin multiple fabric layers if you need the extra length, or for pinning patterns to fabric for cutting.