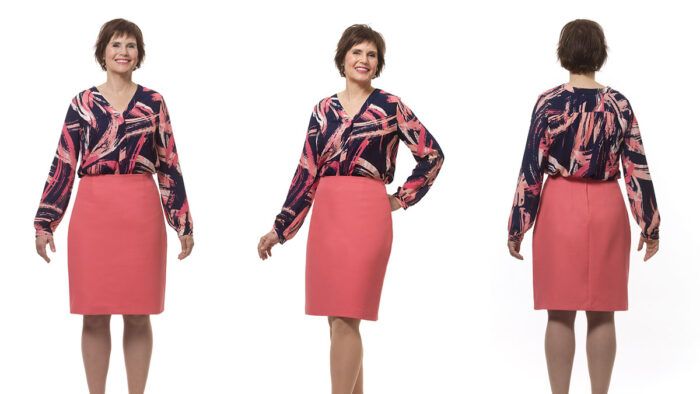 Sarah Veblen's skirt fitting technique from Threads #179 (June/July 2015) uses a grid-based system to achieve a foolproof fit. She writes:
"I've worked with many fitting methods over the years and have found that some of them leave you chasing your tail, as one fitting adjustment creates the need for more. Through experimentation and experience, I've developed a method that solves fit issues one by one, logically and without guesswork. Best of all, it achieves a high level of refinement regardless of your shape or size."

Follow this tutorial to see how Sarah's skirt-fitting technique works.
Rely on the grid
Your goal in fitting any garment is for it to hang plumb, with its hem parallel to the floor. Even if you work with a muslin directly on the body, it can be difficult to know for sure that you've managed this. By adding a fitting grid to the muslin, however, you create clear, fixed visual reference lines you can see and measure from, so reaching perfect alignment requires no vague "eyeballing."
To get a custom fit, I start by using a grid to align a muslin test garment on the body, and finish by draping personalized darts to fit the waist. I'll show you how to fit a straight skirt, but the same principles work for a skirt with a flared or pegged hem.
Working with gridlines is a simple concept, and it gives you full control over the fitting process. Once you learn the technique, you'll be able to fit a skirt on any figure with complete confidence.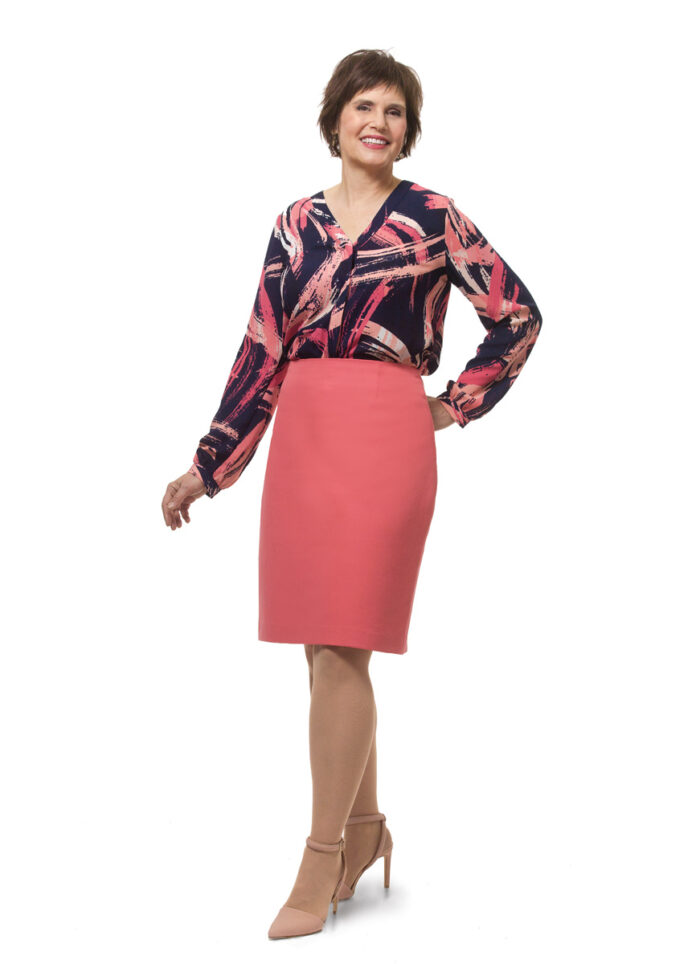 Start your 14-day FREE trial to access this story.
Start your FREE trial today and get instant access to this article plus access to all Threads Insider content.
Start Your Free Trial
Already an Insider? Log in