Garment Sewing Shopping: Step-by-Step
Make your fabric shopping trips easy and purposeful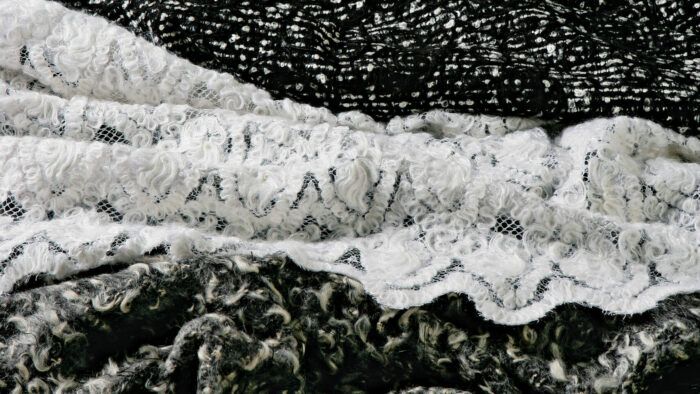 You're going garment sewing shopping. You're in heaven at the fabric store, surrounded by all sorts of wonderful fabric and a vast array of pattern catalogs. You stroke almost every bolt in the store, sit in front of the books for more than an hour, finally make your purchases, and head home. Full of excitement, you cut out the fabric and begin assembly. Finally, it's time to try on the partially finished garment. You look in the mirror . . . what a letdown! Like a few other "dogs," this one is destined to hang unfinished in your closet. Can it be saved? Probably not. Why remind yourself of the disappointment? Just get rid of it. To prevent future dogs, follow my Power Shopping procedure before you start a new project.
1) Before you begin a new project, consider your wardrobe gaps. Do you need a new coat, a dressy outfit, something for the country, or a simple dress to wear at home?
2) Make a list of the style details you want. If you're thinking about a dress, do you want a tailored version, a tunic shape, full sleeves, or a mandarin collar? Be as specific as possible.
3) You are now ready for a trip to the fabric store. Look through the books and try to find a pattern similar to the garment you visualized, or several patterns that you can combine for the look you want. Buy 1/8 yd. (0.1 m) each of the fabrics you love. Now muster up all of your willpower and head for home with your fabric samples and pattern numbers.
4) What is an outfit without accessories? Look at the items you already own to see what coordinates with your fabric possibilities. Shoes, necklaces, scarves, and other garments in your closet may influence your fabric choice.
5)…
Start your 14-day FREE trial to access this story.
Start your FREE trial today and get instant access to this article plus access to all Threads Insider content.
Start Your Free Trial
Already an Insider? Log in