How to Clean and Oil Your Sewing Machine
A little TLC keeps equipment running smoothly for years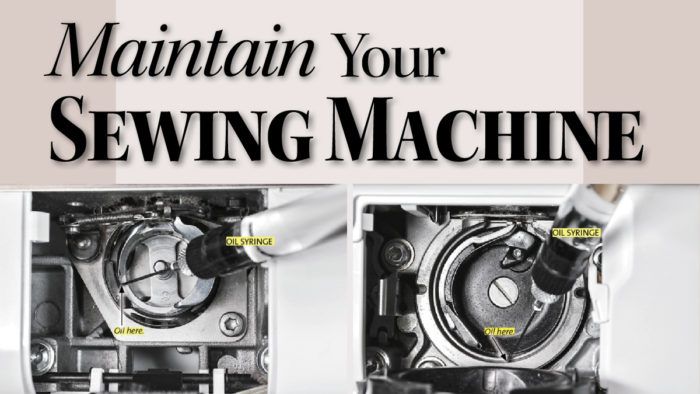 I've learned over my years as a sewing machine repair technician that many sewers have a personal relationship with their machine. Like the one they have with family or friends, this one also requires care from time to time. In addition to routine professional maintenance, there are some easy ways to care for your machine at home. With a small amount of effort, you'll reap rewards, with better results, less friction (literally), and more happy years together.
Sewing machines, like people, have personalities. One model may form a stitch in a slightly different way from another. This means you may be dealing with quirks that are unique to your machine. I am going to point out some of these individualities.
Machines can be categorized into two bobbin system types: horizontal/drop-in or vertical, which is usually front-loading. Both can then be subdivided into rotary and oscillating. In the photos that follow, you should be able to identify your sewing system, or one similar to it.
A key aspect of keeping your machine in good running order is ensuring the bobbin area is lint-free and properly lubricated. Most home sewers can take care of this basic maintenance themselves, once they have become familiar with how their machine works. I'll show you how to access, clean, and oil different bobbin systems, and how to polish away burrs that may break thread and cause uneven tension.
Knowing how to perform these simple tasks can improve your sewing and your enjoyment in using your machine.
Access the bobbin area
To reach the bobbin and feed-dog areas below the presser foot, you need to remove the needle plate and, on some machines, the bobbin case and hook.
Start your 14-day FREE trial to access this story.
Start your FREE trial today and get instant access to this article plus access to all Threads Insider content.
Start Your Free Trial
Already an Insider? Log in