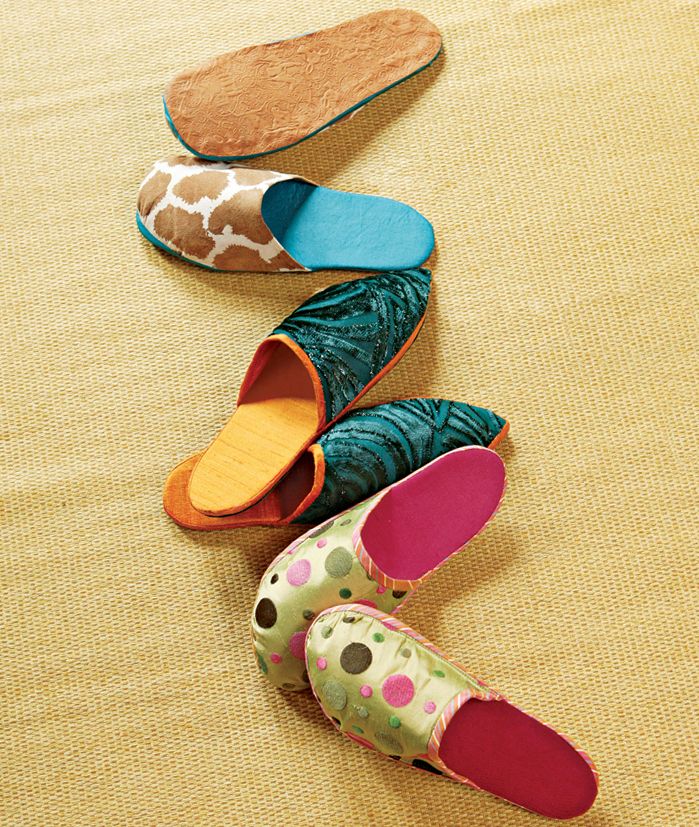 Having a pair of slippers around the house is an invaluable way to improve your level of warmth and comfort. This article from SewStylish's Gifts to Make will teach you how to make a pair from start to finish.
---
What better way to treat important people in your life than to give them a pair of handcrafted slippers? Happy feet equal happy folk, after all. Here, you'll find a straightforward step-by-step process for making fabric slippers, from fitting and patternmaking to stitching on a thin leather sole.
CLICK HERE TO DOWNLOAD THE PATTERN
Make the patterns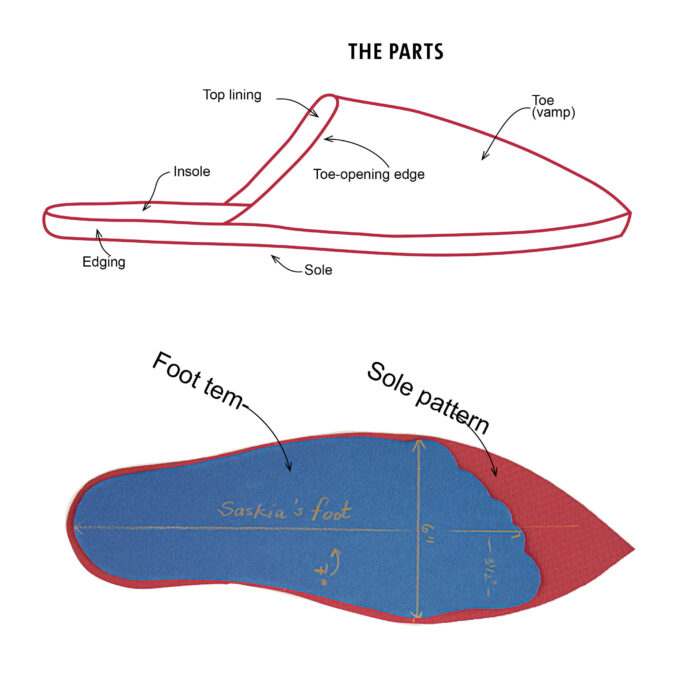 Step 1
Trace the sole. Standing barefoot on a piece of paper, trace around one foot. Cut out the template, and mark a center line the length of the template and a perpendicular line across its widest part. Make the sole pattern by placing the foot template on paper and drawing around it. Allow 1⁄8-inch ease on each side, except at the front, where you can draw any toe shape you want. Transfer the lines from the foot template to the sole.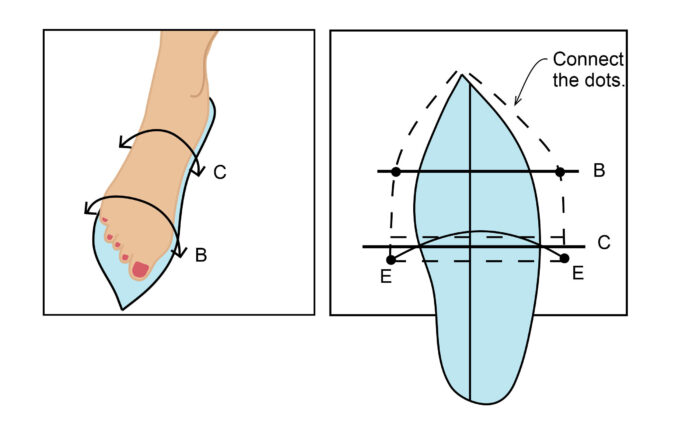 Step 2
Draw the top. Measure across the foot's widest point (B) and the arch (C). On paper placed under the sole pattern, extend lines B and C to match these measurements. To draw the curve, mark points E 1⁄2 inch below line C. Curve to a point about 1 inch above line E at the center. Connect the dots.
Sew the slippers
Use nylon or polyester thread; it's stronger than cotton thread.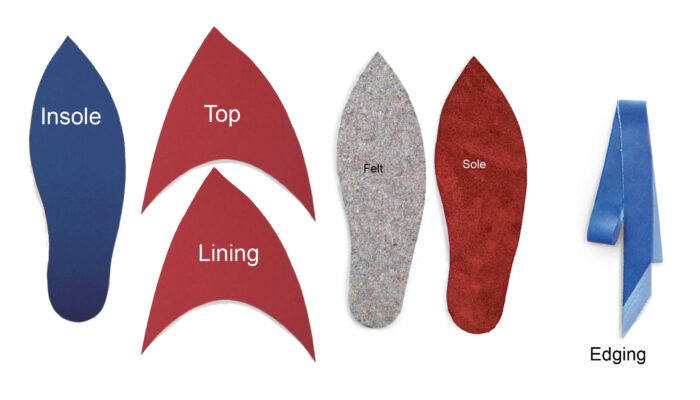 Step 1
Cut out all of the parts. Adding 1⁄4-inch seam allowances to all of the edges, mark and cut out the insoles, tops, and linings. (If using velvet or other fabric with pile, point the pile toward…
Start your 14-day FREE trial to access this story.
Start your FREE trial today and get instant access to this article plus access to all Threads Insider content.
Start Your Free Trial
Already an Insider? Log in