How to Get Accurate Body Measurements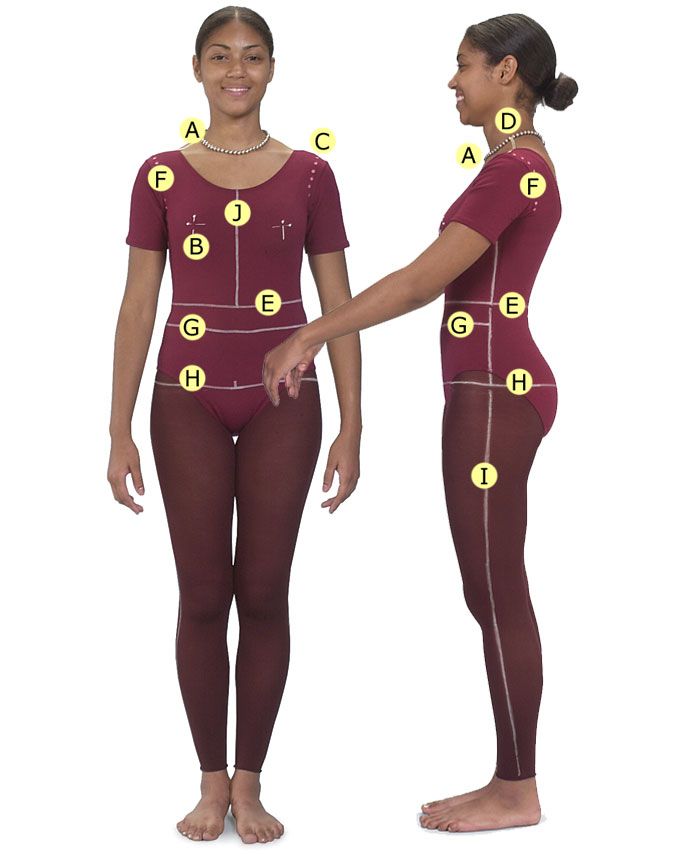 The first step in sewing the right-sized garment for yourself or someone else is to get accurate body measurements. You want to start out with a complete and accurate set of these specific measurements.
In the instructions for marking reference points, I'll show you how and where to mark the body so your measurements are consistent; print out the Measurement chart and use it to record your accurate body measurements. For more details on measuring, have a look at "How to Take Measurements," in the April/May 2003 issue of Threads (#106).
More on fitting
• How to Reset Sleeves for a Better Fit
• 13 Essential Fitting Tips & Tricks
• Grade Your Pants for a Perfect Fit
Marking and measuring tools you'll need
• A short, fine chain necklace- to establish a natural neckline
• Washable markers- to draw lines on skin and/or undergarments
• 1/4-inch adhesive dots
• Pins
• Narrow elastic – to locate and mark the waistline
• Flexible but stable measuring tape
• 12-inch ruler
Optional:
• A form-fitting T-shirt with set-in sleeves- to help identify an armhole
• Twill tape/cotton cording- for marking crotch length
Marking reference points
Mark the body so you'll have consistent reference points while you determine your accurate body measurements. (The solid lines on our leotard are extra-bold for photography purposes.)
As you measure, be sure to check the points of intersection. Be sure all horizontal markings clearly intersect all vertical markings so you'll be able to identify the exact center front, center back, and side seam locations. (Note the center front of your waistline may not be in line with your navel.)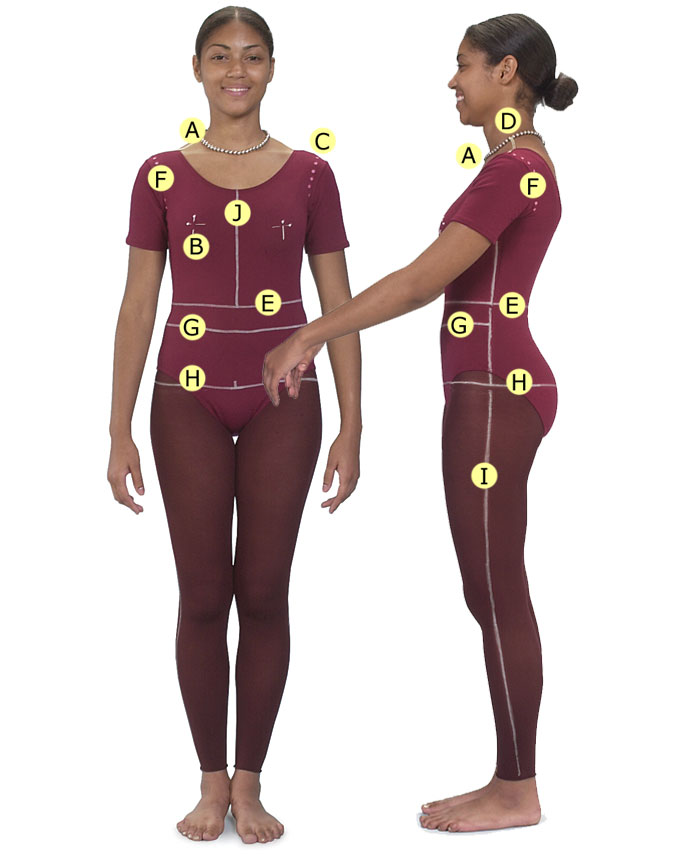 A. Neckline
Identify the natural neckline with a short chain necklace that settles comfortably, just below the slight hollow at the base of the neck. • Mark the exact center front of this neckline with a…
Start your 14-day FREE trial to access this story.
Start your FREE trial today and get instant access to this article plus access to all Threads Insider content.
Start Your Free Trial
Already an Insider? Log in