Keep Your Shoulder Slope Adjustment on Your Cutting Mat
Trace your shoulder slope onto the back of your cutting mat to keep it handy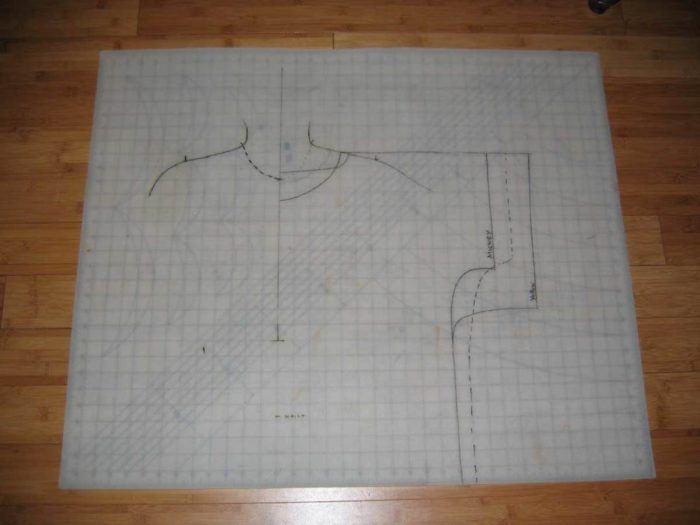 Flip your cutting mat and check that shape! When the shoulder slope on a pattern doesn't match your body, it can throw the fit way off. I have a tip for you, an easy way to reference specific fitting changes for your body. This tip makes it quick and easy to make the adjustments to your pattern, and puts the information in a place where you are unlikely to miss it.
Your shoulder slope is the angle of your shoulders from the neck to the shoulder ball. Some figures have steep shoulder slopes, while others have more level shoulders. You may possibly even have different shoulder slopes on each side. The difference between your body's shoulder slope and the pattern can have an influence on the fit of any top or dress designs you make. It's important to get the same shoulder slope on the pattern as on your body.
Here is a hint to do that consistently. To simplify sewing bodices, I just traced my shoulder slope on the back of my cutting mat. Every time I open a new pattern, I can easily flip my mat over, check the shoulder slope, and make needed adjustments to the pattern I am using.
This system works so well that I also copied my favorite necklines and the shapes of loose-fitting T-shirts. I used a permanent felt-tip marker and copied along the pattern seamlines. Now I have these pattern adjustments ready to add to any pattern I work with. Because it is drawn there on my cutting mat, it is easy and quick to reference and I always remember to make these pattern adjustments.
NOTE: To make your tracing even more useful, you can also copy the bust point and waistline for reference. These are additional reference points for garment fitting that you find you may have to consistently change on your patterns or refer to for guidance.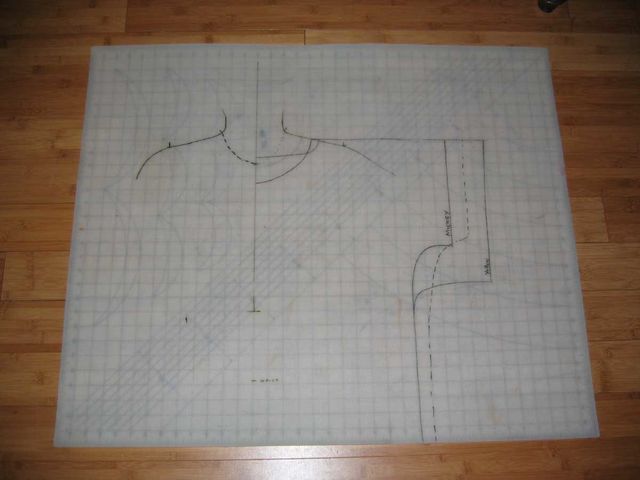 Trace your shoulder slope directly on the surface of your cutting mat with a permanent marker.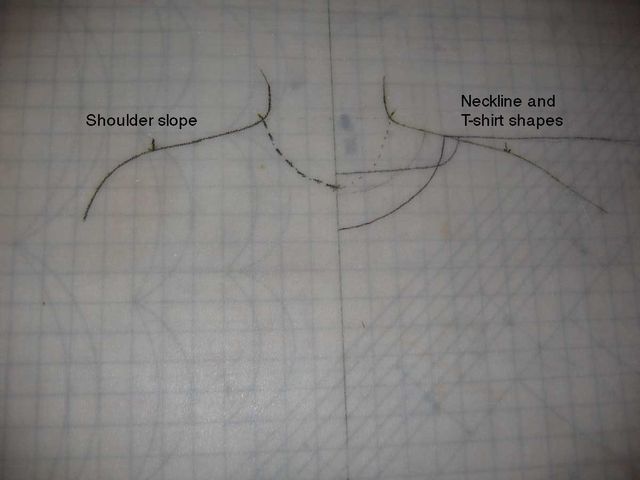 For easy reference, add neckline and T-shirt shapes.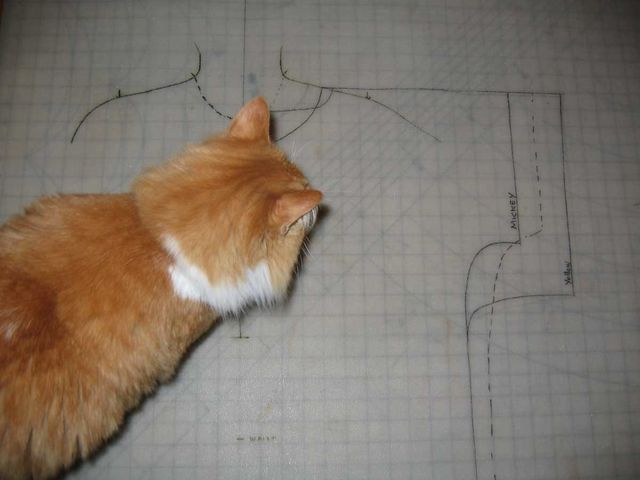 My cat, Zack, also finds the mat fascinating. That's his furry orange head at left. He kept sneaking into the photo!