How to Choose the Right Sewing Machine Needle
Ensure a sewing project's success by selecting the right needle for your machine.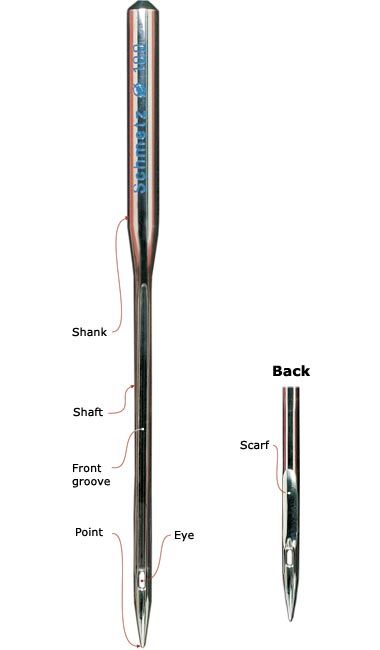 Lay out an assortment of sewing machine needles in various types and sizes on a table, and most of us can't tell the difference among them. But put the wrong needle in your machine, or use the wrong needle for your fabric and/or thread, and all heck breaks loose. You can damage your bobbin hook, throw off the machine's timing, get puckered seams, break or shred thread, punch holes in your fabric, and, at the very least, produce an inferior stitch. Whatever your machine, even the latest computerized model, needle selection can make or break your stitch.
At one time, only one type of machine needle was available to home sewers, and the sole choice involved was size. But today, home sewers can choose from a wide variety of needle types in their quest for trouble-free sewing.
Machine needle types
Several things can determine the type of needle to pick: the fabric you're using; the thread you've chosen (for example, metallic or embroidery); or the type of stitch you plan (for instance, topstitching or hemstitching). When you're doing regular, not decorative, sewing, the type of fabric determines the shape of the needle's point, and the fabric's weight determines the needles' size.
But before deciding on a needle, you first need to know the needle system your machine uses. Unlike commercial machines, which use a variety of needle systems, almost all home-sewing machines use a 130/705H needle system — designated on the needle case between the needle's name and size (other letters indicate needle type, such as M for Microtex or Q for quilting). Your machine's needle system never changes, regardless of the size or type of needle you use.
Tension control, stitch length, foot pressure, and other invisible settings on automatic…
Start your 14-day FREE trial to access this story.
Start your FREE trial today and get instant access to this article plus access to all Threads Insider content.
Start Your Free Trial
Already an Insider? Log in