Block-Fuse Interfacing to Facings | Sewing Tip
Paper towels protect your iron and ironing board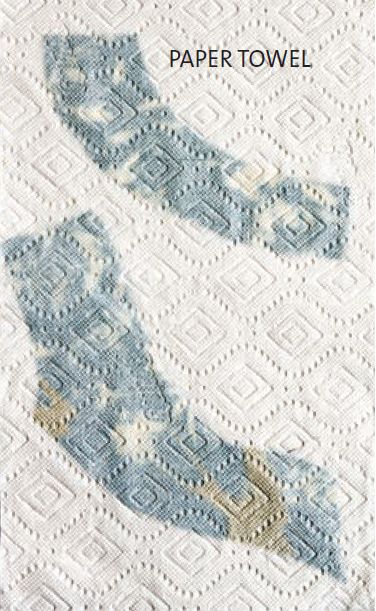 Instead of cutting fusible interfacing pieces and attempting to match them to cut facings, I've found it's easier to block-fuse interfacing to the cut facings. But how do you do this without fusing everything to your ironing board or ruining your iron? This is how:
Cut the facings from fashion fabric. Smooth a sheet of interfacing, fusible side up, on the ironing board. Place the cut facings right side up on top of the interfacing; arrange them for grain or stretch and to conserve the interfacing.
Tear off from a roll several sheets of paper towels, still attached to each other so you have a single long piece. Lay the long paper towel piece on top of the facings and interfacing.
Press as directed by the interfacing instructions, through the paper towels. Cut the fused facings from the excess paper towel and interfacing. The paper towel falls away, leaving only the interfacing fused to the fabric facings.
Avoid using printed paper towels because the ink designs can transfer to the fabric. Alternatively, use tissue paper, typing paper, or kraft paper in place of paper towels.
—By Sarah McFarland, Threads editor
This tip was featured in Threads #177 (February/March 2015).
---
Do you have a good sewing tip? Send it in, and we'll pay you if we publish it in Threads magazine. We'll also select the cleverest tip in each issue, and the winner will receive a gift package from The Taunton Press, including Threads DVDs and instructional sewing books.
Send tips to:
Threads Tips
63 South Main Street
Newtown, CT 06470
or by email at: [email protected]