Sewing an Elastic Waistband
Sewing professionals and designers share their secrets for comfortable, fashionable waistbands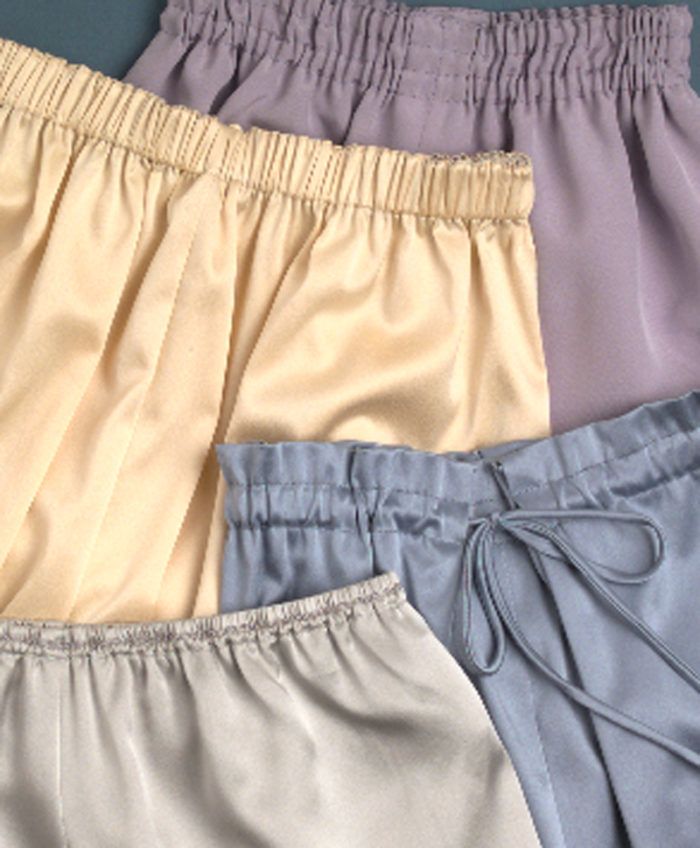 Almost every sewer has a favorite style of elastic waistband or is looking for the perfect one. I've experimented with various techniques over the years and have found a few I like a lot, but I wanted to find out the favorite waistbands of some of my sewing colleagues. I've also discovered some great designer approaches to this that are worth trying in your own garments.
All elastic waistbands fall essentially into two categories—those in which the elastic is inserted into a stitched-down casing and those in which the elastic is sewn directly to the fabric. Whichever method you select, the overriding issue is comfort. For me, the narrower the elastic, the less aware I am of something around my waist. But others prefer the firmer feel of a wider elastic. And although most of us wear something over an elastic waistband that hides it, some of the designer techniques I want to share are pretty enough to leave uncovered.
The sewing professional's favorite techniques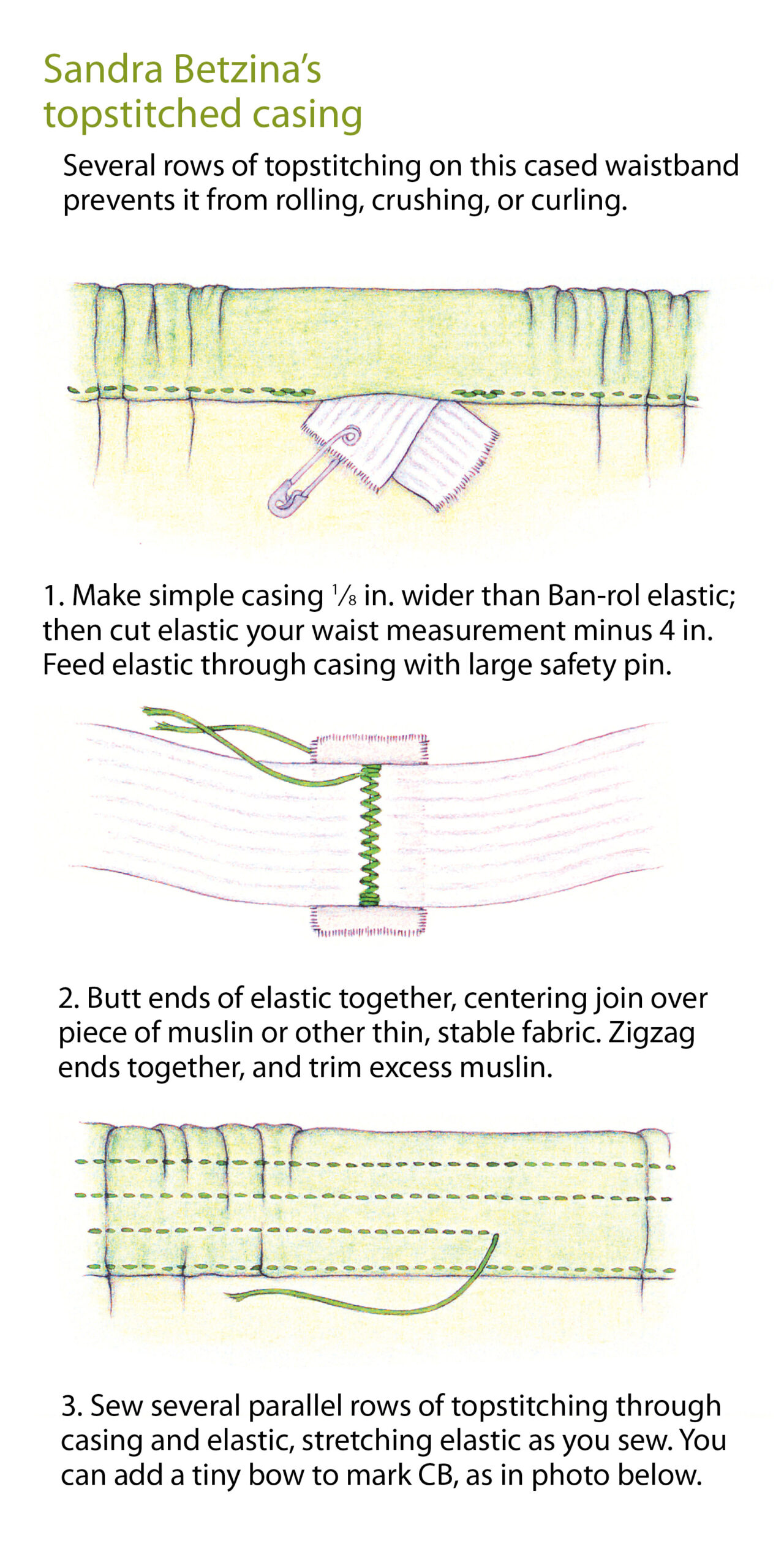 San Francisco sewing luminary Sandra Betzina uses Ban-rol XL-90 super-stretch elastic almost exclusively in her elastic waistbands, choosing a width compatible with her fabric type. This mesh-like elastic, which comes 3/4 inch to 1-1/2 inches wide, is available in white only and is sold by the yard off the roll (see Waistband supplies by mail). She cuts the elastic based on her waist measurement minus 4 inches and feeds it through a casing using a safety pin. Next, she uses a 75/11HS ballpoint needle to sew several parallel rows of topstitching through the fabric casing and elastic. What looks like separate rows of elastic fed through several casings is actually one complete band that does not roll, crush, or curl.
The pull-on waistband that sewing expert Marcy Tilton, of…
Start your 14-day FREE trial to access this story.
Start your FREE trial today and get instant access to this article plus access to all Threads Insider content.
Start Your Free Trial
Already an Insider? Log in