Pattern Review: Style Arc: Elwood Jean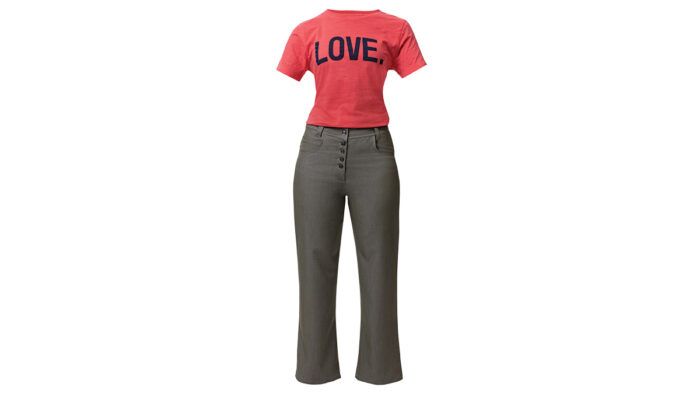 Style Arc: Elwood Jean
Classic jeans are a wardrobe staple. These have all the essential details, coupled with updates such as a higher rise, shaped two-piece waistband, exposed button-fly front, straight legs, and a slightly cropped length. The traditional five-pocket style includes a back yoke, back topstitched patch pockets, front western pockets, and a right-front coin pocket. It's a suitable design for casual events.
The sewing instructions are minimal and do not go into detail on clipping, grading, and clean finishing along the way. They assume the sewer knows what to do. These techniques are important since the design is intended for heavier fabrics, where the seams need to be graded and clipped. For this reason, our tester says this is not a suitable project for a beginning sewer.
There were no surprises with the sewing, and our tester liked how well all reference points matched and the pieces fit together. The most tedious aspect was going back and forth between the instructions and the illustrations for the assembly order, which are separate.
Our seamstress found the instructions for constructing the rightside pocket (with the coin pocket) unclear. The illustration is different from the written instructions. Her advice is to place the pocket facing right side up. Place the right front right side down on top of the pocket facing. Then place the constructed pocket lining with the pocket assembly right side up on top of the right front. Sew all three pieces together at the upper curved edge. Construct the left side in a similar way, ignoring the reference to the coin pocket.
The topstitching on the crotch seam is not mentioned in the instructions.
The yardage estimate is for single layers, without nap. Our tester found the stated requirement of 1-1/3 yards for sizes 8–12 to be insufficient and recommended 1-1/2 yards.
Our tester suggested printing in color or ordering a single-size PDF. The cutting lines are color-coded, and difficult to follow in black on a multisize PDF.
Appropriate fabrics include denim, canvas, twill, brocade, and jacquard.
(Sized 4–30 for hips 32.6–61 in.)
—Tested by Karen Konicki, New York City, New York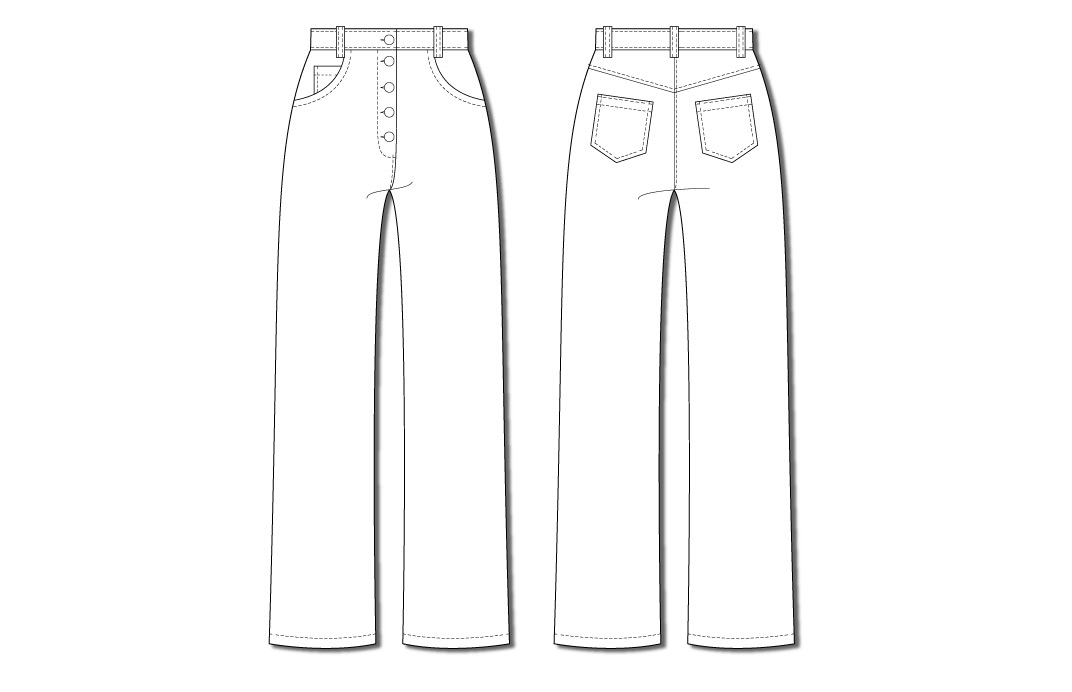 Style tip: If using a brocade or jacquard, consider the wrong side of the fabric for contrast pieces such as the back yoke, pocket facings, and back pockets.
This review was originally published in Threads #214, April/May 2021. Have you made this pattern? If so, be sure to share pictures in our Readers Closet gallery.
Illustrations by Steven Fleck.