How to Sew an Invisible Zipper in a Knit Garment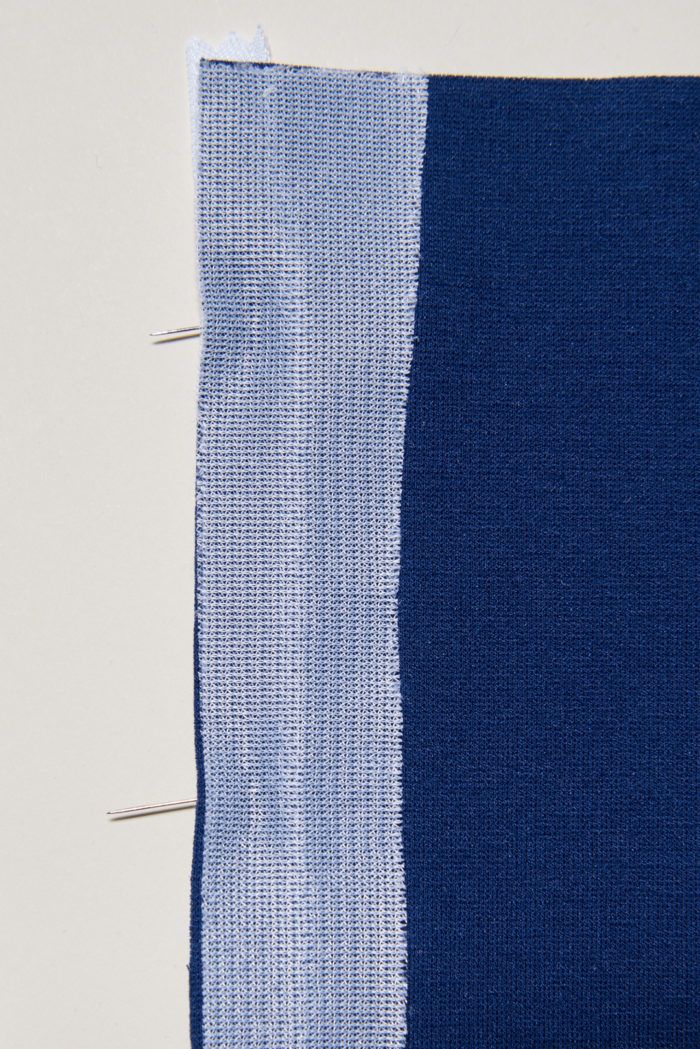 In "Finishing Knits," (Threads #183, February/March 2016), I offered tips on sewing necklines, waistlines, and hems in knit garments, for a professional look. It's also important to review how to install a zipper in a knit garment.
The less stretch a knit fabric has, the more likely it is that you'll want to install a zipper at the waist or neckline. Opt for an invisible zipper, and use one that's at least an inch longer than the zipper opening.
1. Interface the zipper opening. Fuse a 1-inch-wide strip of knit interfacing, cut on the cross-grain, to the wrong side of the zipper opening seam allowance. Extend it 1 inch below the opening.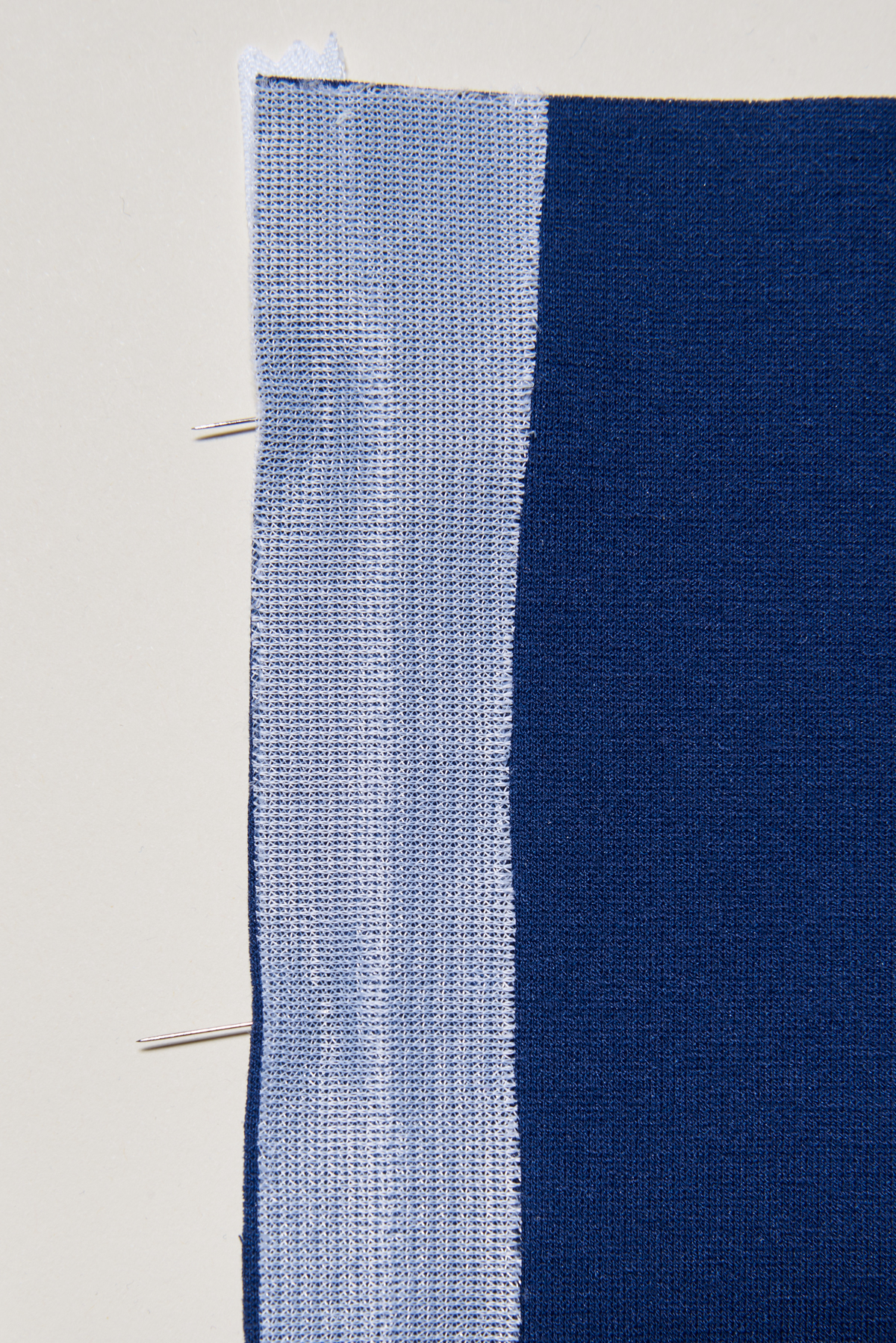 2. Sew the garment seam. Sew it from 1 inch or 2 inches below the zipper opening to the hem. Use a narrow machine zigzag stitch for this seam rather than serging it, so you can open the seam allowances.
3. Machine-baste the zipper into the garment. Open the zipper. With right sides together and the top stop at the waist or neck seamline, pin, then machine-baste one zipper tape to the garment seam allowance, stopping at zipper's bottom stop. The excess zipper length remains unsewn. Repeat for the second zipper tape.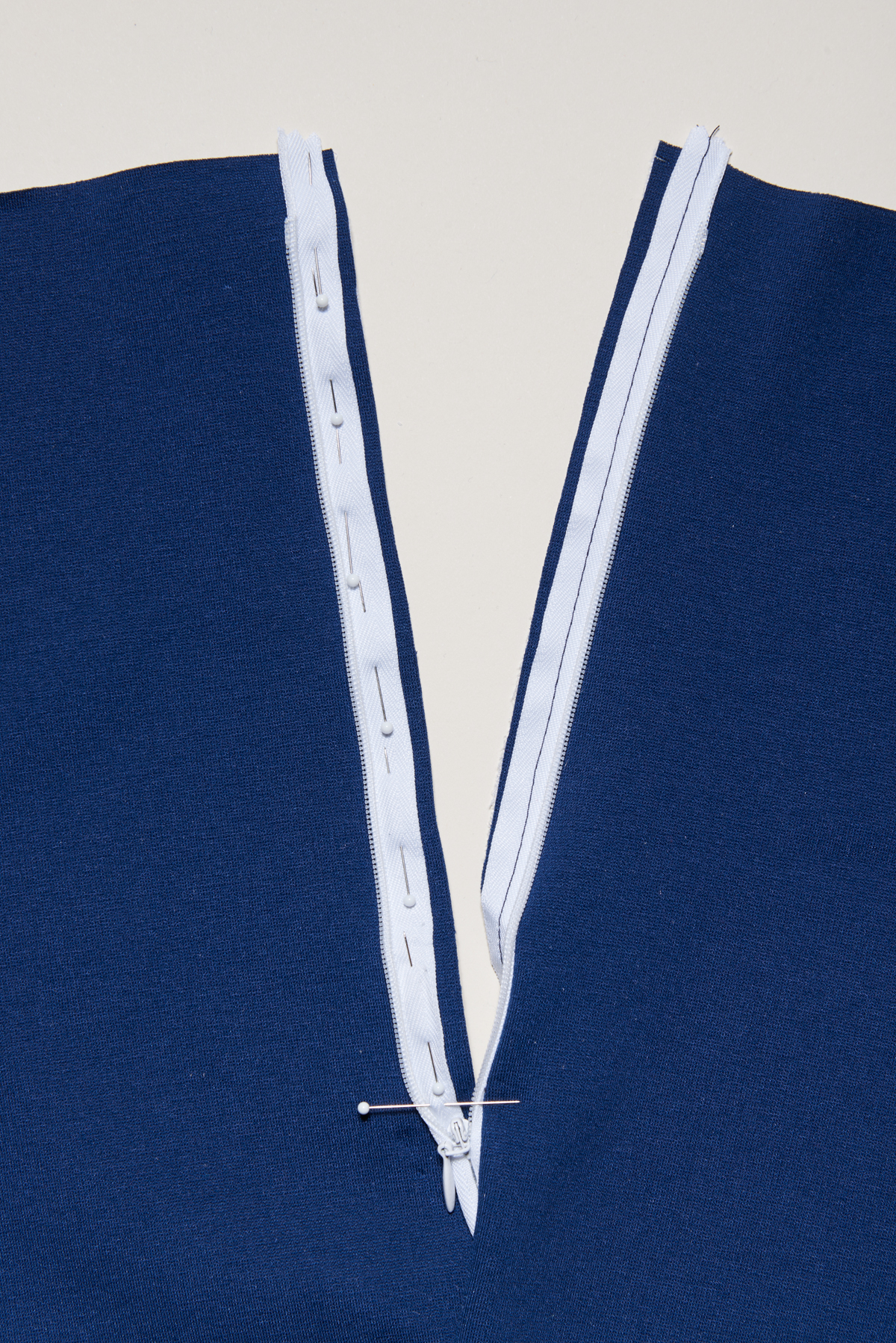 4. Permanently sew the zipper. First, close the basted zipper to be sure it is smooth. If there are ripples, unstitch and rebaste it, easing the fabric slightly as you sew.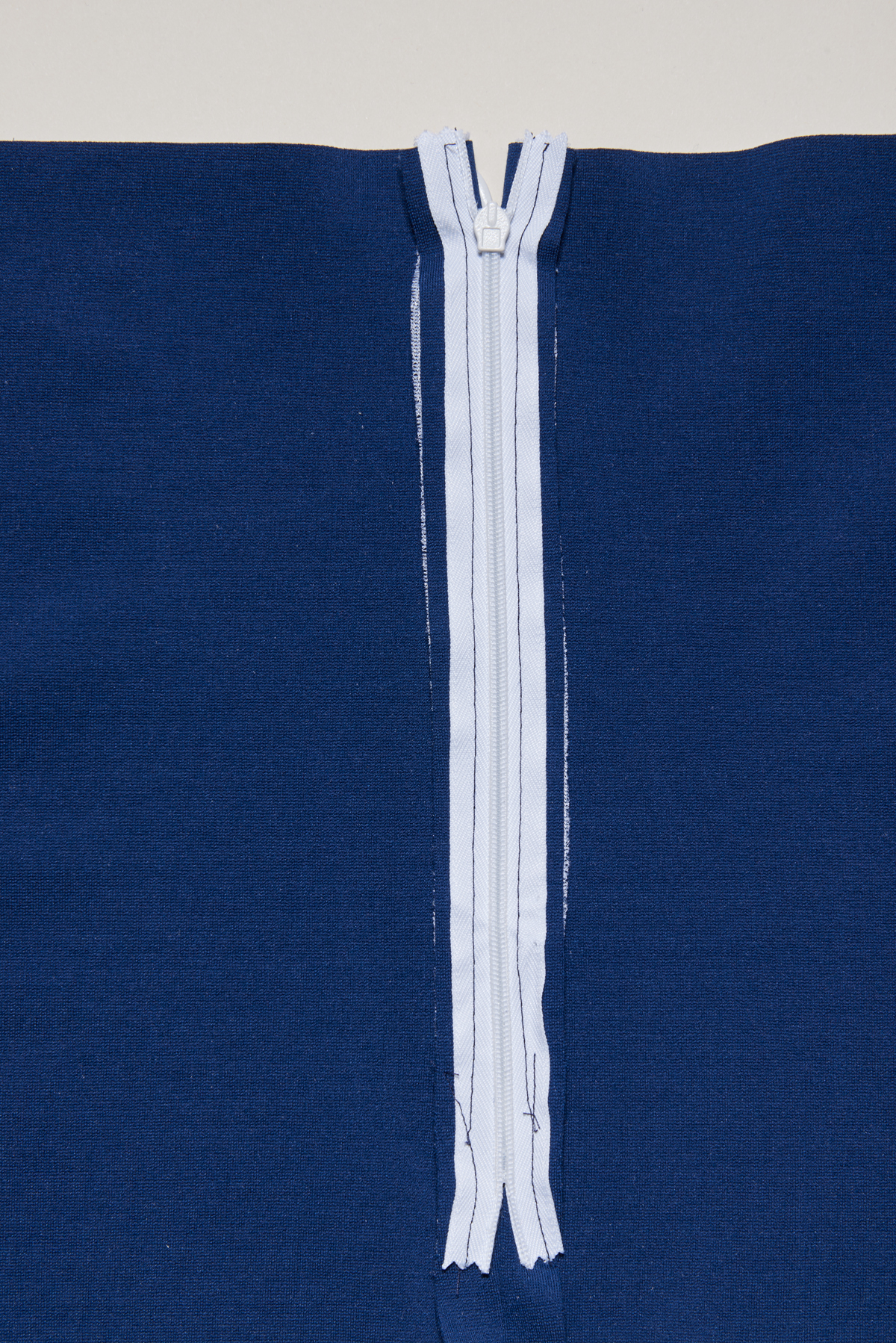 Once you're satisfied with the basted zipper, upzip it, and permanently sew it to the garment.
Install an invisible-zipper foot, or simply use a regular zipper foot and fold the coil away from the needle as you sew very close to it.
Sew the last inch or two of the seam closed. By hand or machine, sew the bottom tape ends to the seam allowances.
The finished zipper is invisible and smooth.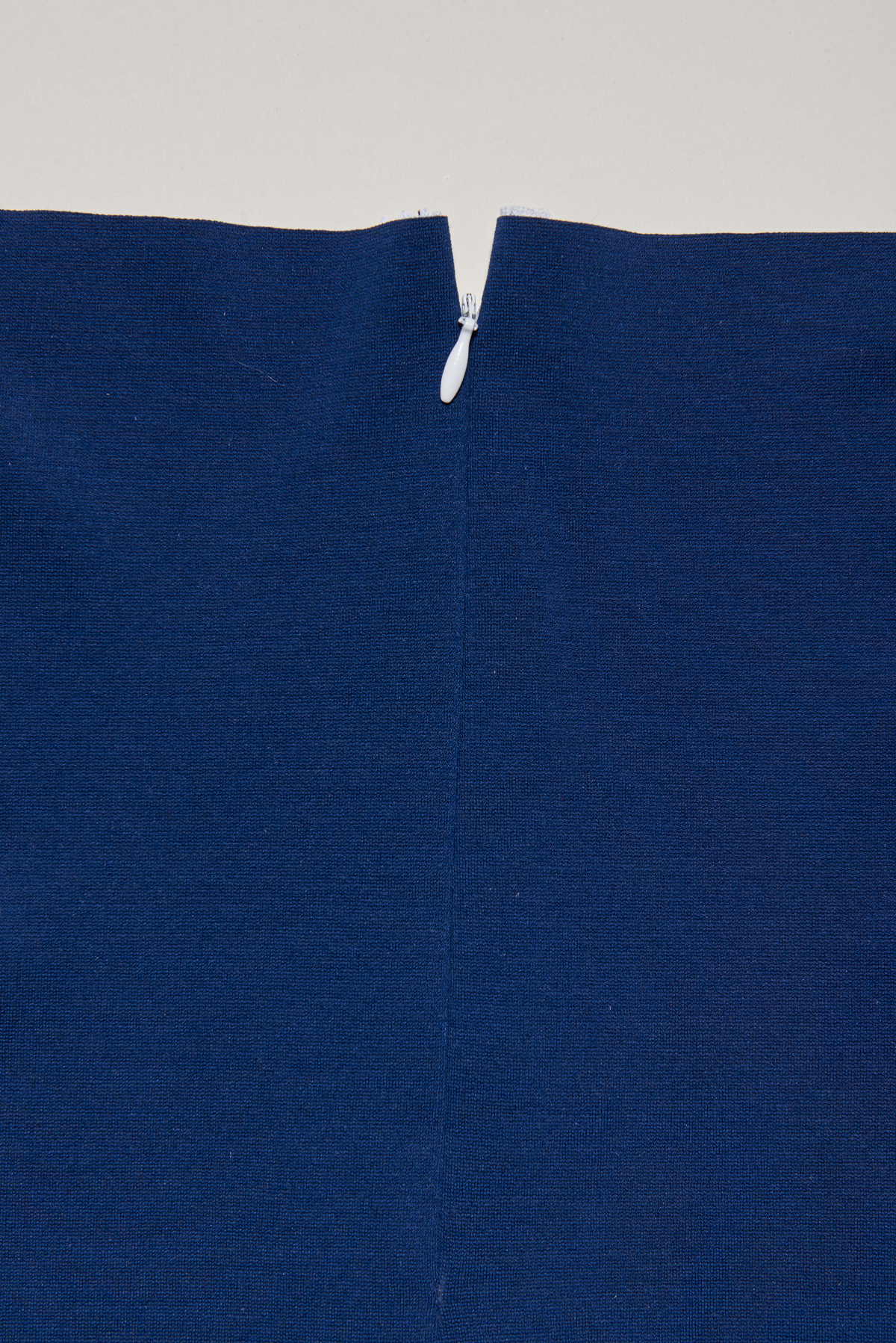 Have you ever installed a zipper in a knit garment? If so, do you have any useful tips and techniques to share? Please add them to the comments below.