How to Sew Wool Double-Knit Appliqué
A nonraveling fabric makes the process fuss-free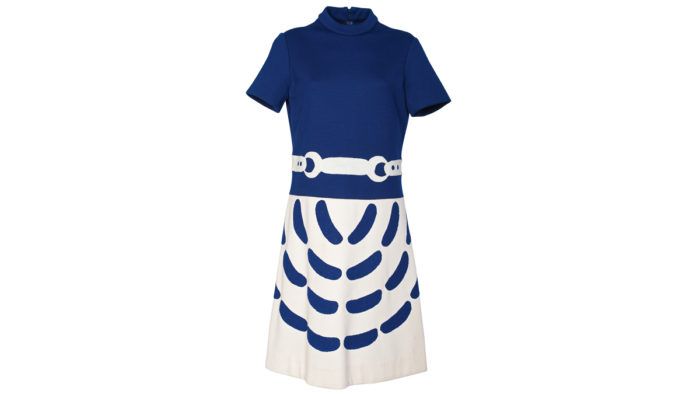 Italian fashion of the 20th century has a reputation for exquisite fabrications, upbeat and contemporary style, and high-quality construction that ensures longevity. This Italian dress from 1969 was made when fine double knits were at the height of their popularity. Although its silhouette is simple, it features an unexpected machine-sewn appliqué that takes advantage of some of the best qualities of 100 percent wool double-knit fabric—including its resistance to raveling. This dress is more than 50 years old and the appliqué edges are still in excellent shape. Read on to learn how to create appliquéd embellishments with wool double knit.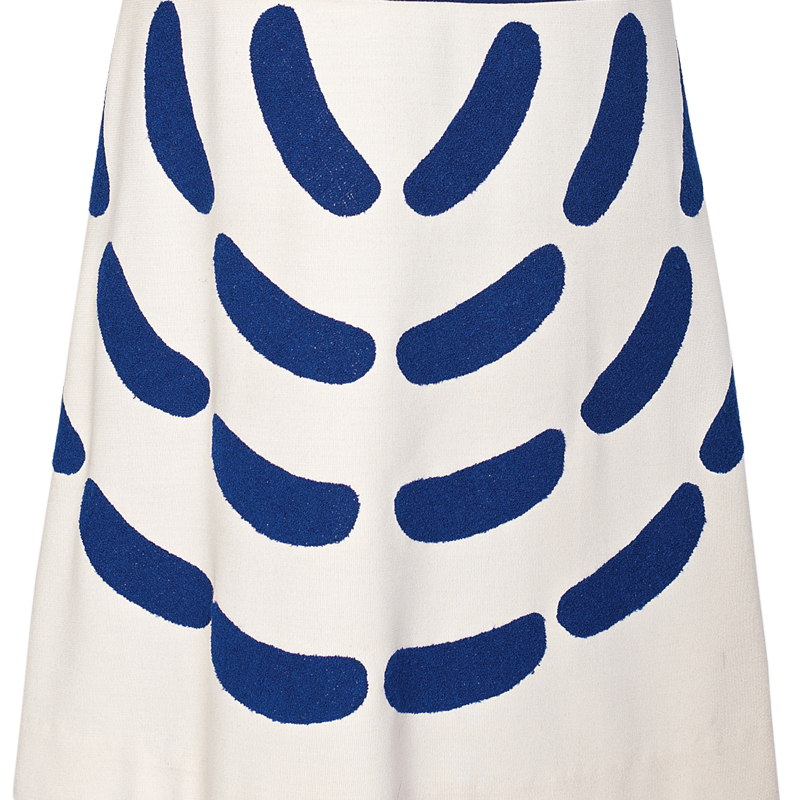 Double-knit fabric is made of two connected layers, created on a knitting machine with two sets of needles. The result is a textile that is wrinkle-resistant, doesn't ravel or stretch out of shape, and has two faces—or right sides. It is heavier and sturdier than single, or jersey, knits. Known by other names, such as ponte, this stable fabric is easy to cut and sew. Its desirability is often dependent on its fiber content: Most sewers today agree that polyester double knits are unpleasant to sew and wear, while those with natural fiber content are quickly becoming wardrobe staples.
The 100 percent wool version lends a structured look that works for pants, skirts, dresses, and cardigans. It is unlikely to roll or run at the edges like other knits. The wool adds texture to the surface and can be dyed to rich hues.
These qualities make wool double knits ideal candidates for knit-on-knit appliqué since there is no need to turn under the appliqué edges and little chance of the layers becoming distorted as they are joined. A basic zigzag stitch enables you to create surface designs as bold and as intricate as you like.
…
Start your 14-day FREE trial to access this story.
Start your FREE trial today and get instant access to this article plus access to all Threads Insider content.
Start Your Free Trial
Already an Insider? Log in