Pattern Review: Christine Jonson Moto Jacket 1006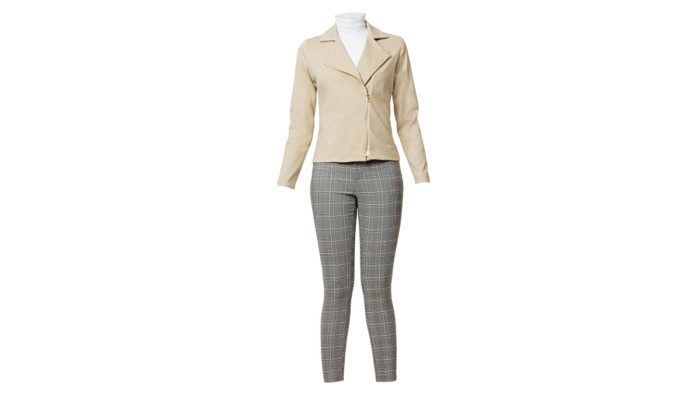 Christine Jonson: Moto Jacket 1006
This semifitted, unlined, moto-style jacket will amp up any look with a cool vibe. The jacket ends at the high hip. It has back princess seams that originate from the armhole. In keeping with the traditional details, it has a notched collar, deep front facings, and an asymmetrical separating zipper closure. The sewing instructions are thorough and clear, with every step accompanied by a photo. The process photos feature a black fabric that may make it difficult to see details if printed out. View on a screen with the brightness increased to lessen eye strain. Our seamstress recommends using stay tape on the shoulder seams for longevity. Use a stable knit fabric with some body such as scuba, ponte, or double knit.
(Sized XS-XL [4–22] for busts 30.5–48 in.)
—Tested by Johanna Mramor, Surrey, British Columbia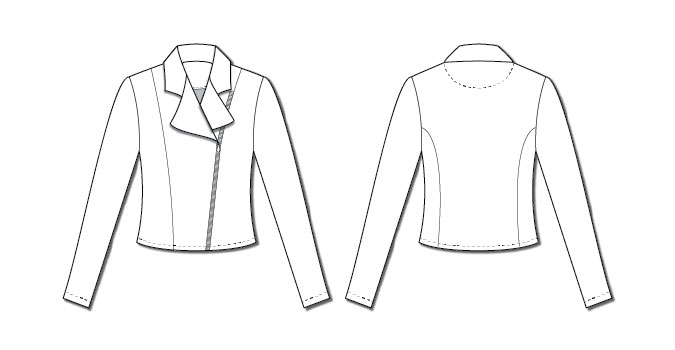 Sewing tip: Understitch the collar seam allowances to the undercollar to keep the collar edges crisp.
This review was originally published in Threads #208, April/May 2020. Have you made this pattern? If so, be sure to share pictures in our Readers Closet gallery.
Illustrations by Steven Fleck.