Sew a Stretch Blind Hem by Machine
Applied properly, this specialized hemstitch creates an invisible, stretchy finish.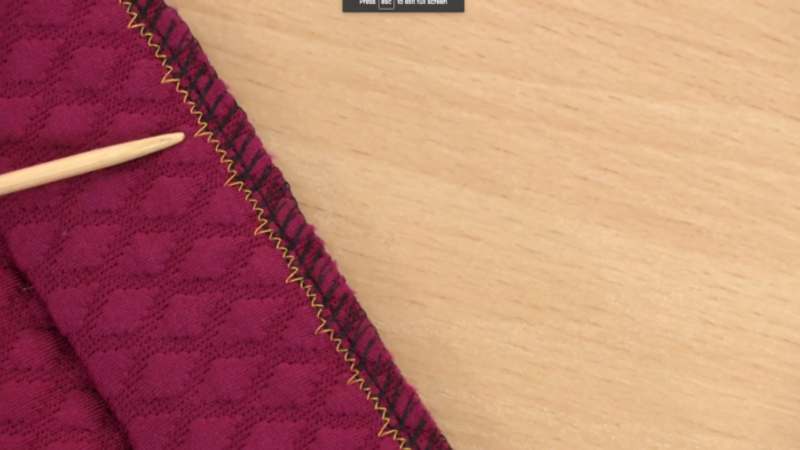 Threads
Knit or stretch hems are frequently sewn with visible stitching, such as topstitching, twin-needle stitching, or cover stitching. Discernible hemstitching, however, has a casual and quick look. It may not be the finishing touch you want to use on a carefully made dress or skirt. Consider a blind hem, instead.
In this video, a Web Extra to "Three Capsule Wardrobes" by the Threads staff in Threads #199, Oct./Nov. 2018, learn how to identify and apply a stretch blind hem. It is imperceptible from the right side of your knit garment.
A machine blind-hem stitch traditionally applies three or four straight stitches to the hem allowance, then a single deep zigzag stitch that "bites" into the garment. Instead of a straight stitch, the stretch blind-hem stitch applies a narrow zigzag. The narrow zigzag stitch won't hinder the fabric's stretch. This finish is quick and easy to sew. It is a nice touch to complete a quality garment in a stretch fabric.
More articles about sewing with knits:
11 Tips and Tricks for Sewing with Knits