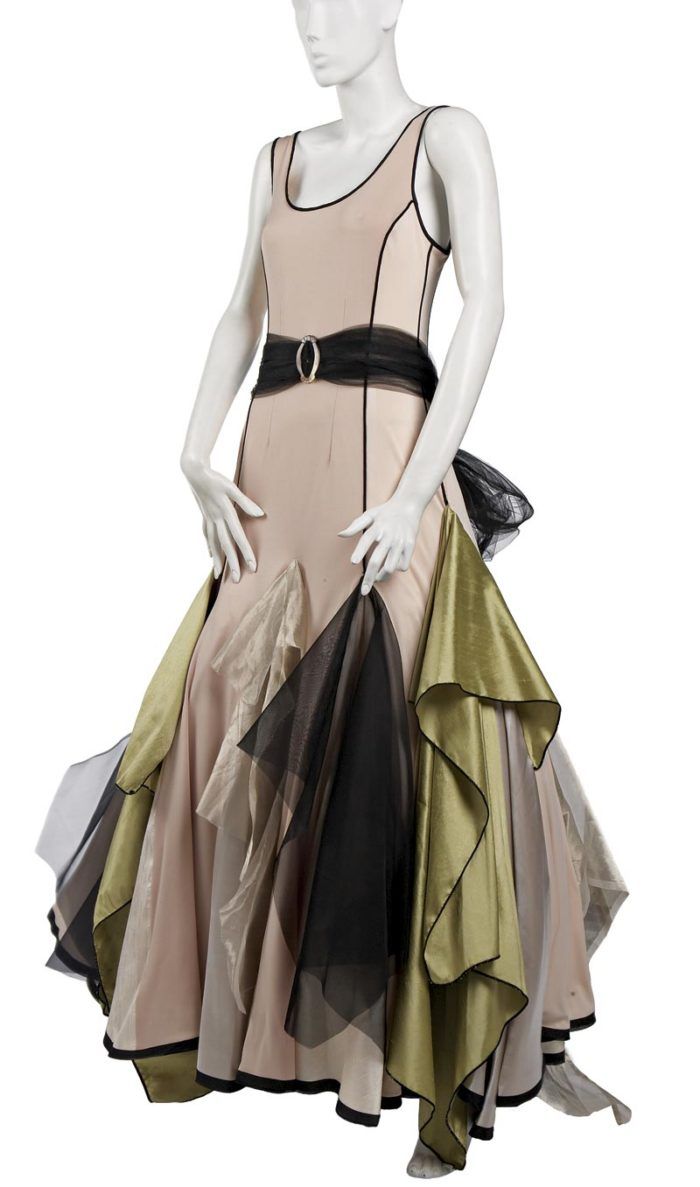 by Patricia Robison
from Threads #136, p. 73
The idea of making a dress inspired by Marcel Duchamp's painting Nude Descending a Staircase 2 amused four-time winner Patricia Robison. She imagined his work could be easily translated from an oil painting to a dress. Influenced by the transitional cubist method of designing, Patricia approached the layered dress by draping and piecing the fabrics. Although the skirt flows in triangular pieces, all of the fabrics are square shapes.
Patricia serged heavy wool nylon thread around the fabric edges, crafting harsher outlines to mimic Duchamp's painting. She also added green and purple pastel fabrics, breaking up the monochromatic tones found in the original work. This dress sashayed down the runway, winning over the judges with its resemblance to the original inspiration.
Go to Artchive.com to view the original inspiration.
This garment was recognized as Most Innovative Interpretation of the Inspiration in the 2007 Threads Association of Sewing and Design Professionals challenge to create garments inspired by art.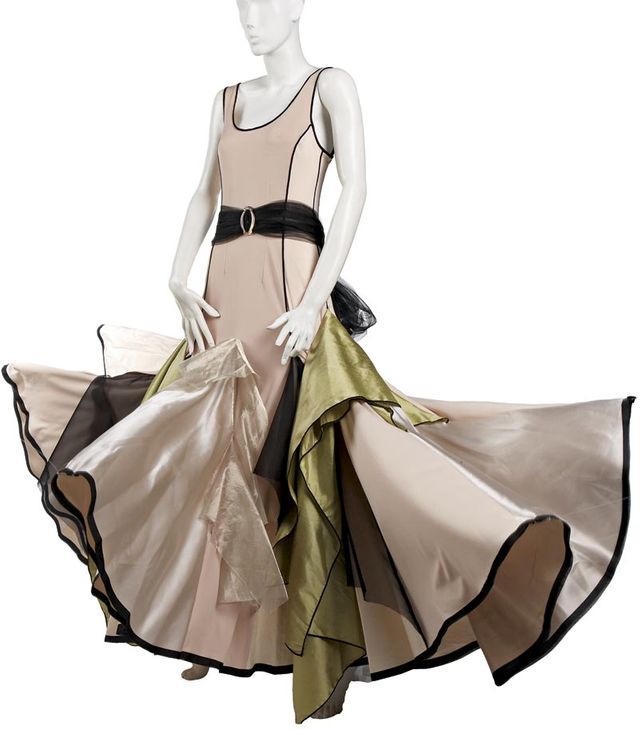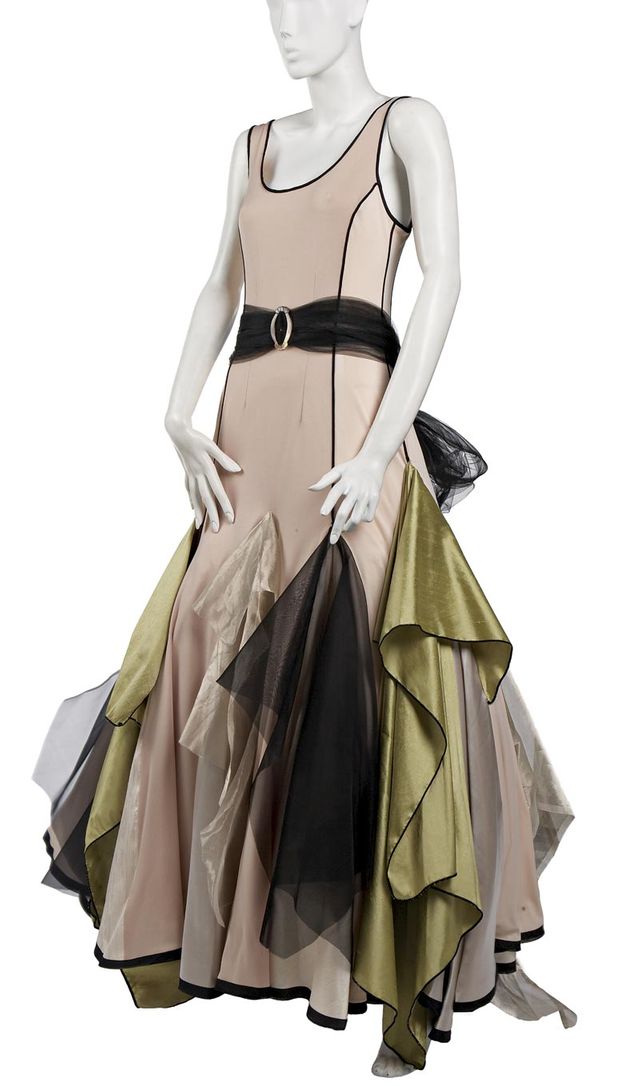 To show movement and volume, 16 yards of fabric was used to make this dramatic hemline.