Vest, Turtleneck, and Leggings Ensemble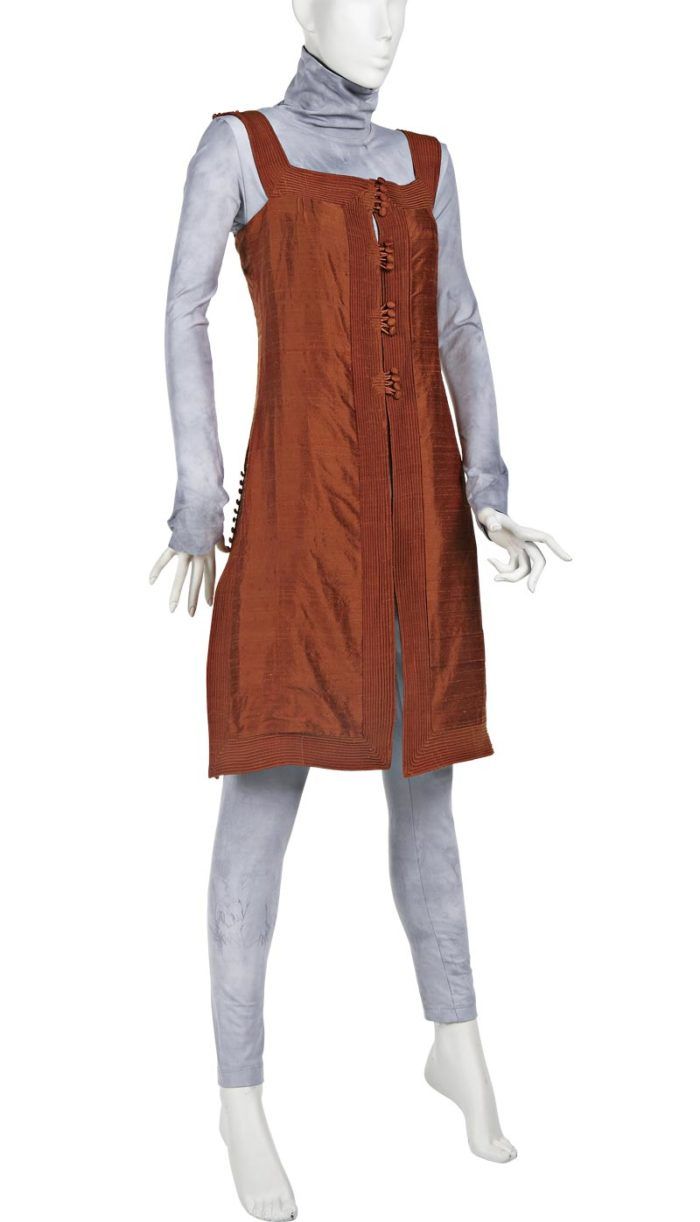 by Janet White
from Threads #136, p. 74
Christo and Jeanne-Claude's The Gates installation in Manhattan inspired this three-piece outfit. Janet White paired the orange silk dupioni fabric that matched the Gates color scheme with gray nylon spandex for the turtleneck and leggings. The subtle details and beautiful craftsmanship are noted in the edging of the long vest with twelve concentric rows of rattail-corded trapunto. Janet mitered the rows at each corner and again when single rat-tails emerged to form button loops. She envisions wearing her garment to a jazz club.
Go to www.christojeanneclaude.net/tg.shtml to see the original inspiration.
This garment was recognized for Most Imaginative Use of Material and Design in the 2007 Threads Association of Sewing and Design Professionals challenge to create garments inspired by art.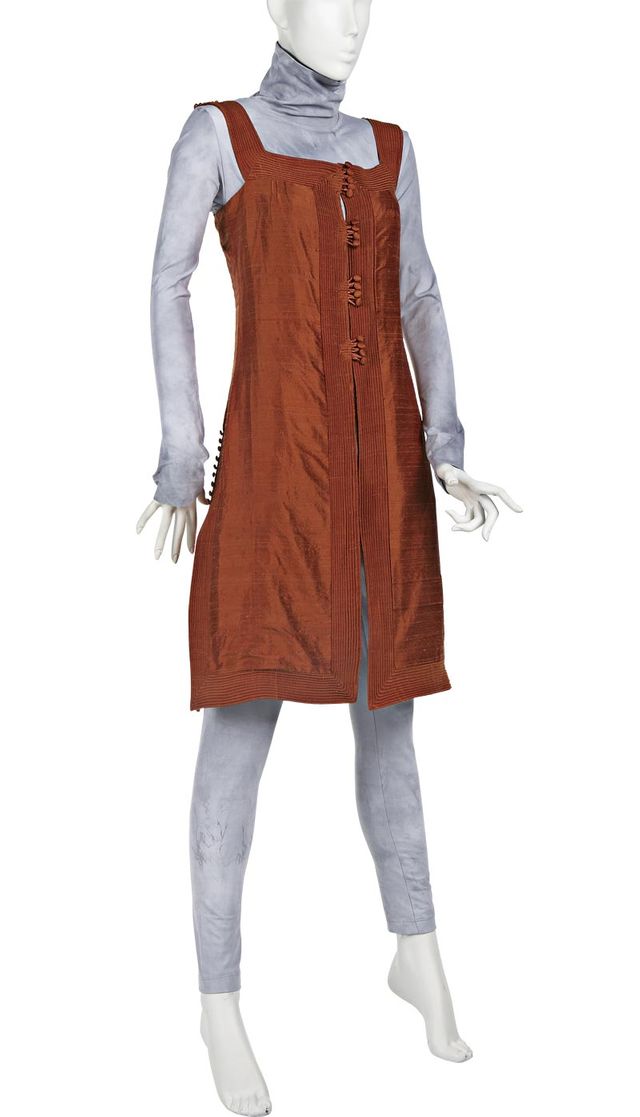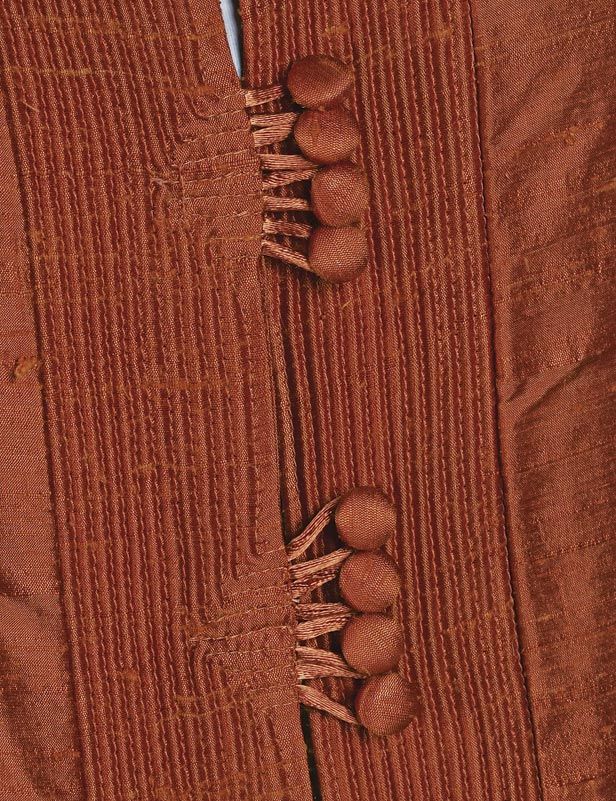 The linear trapunto form button loops.