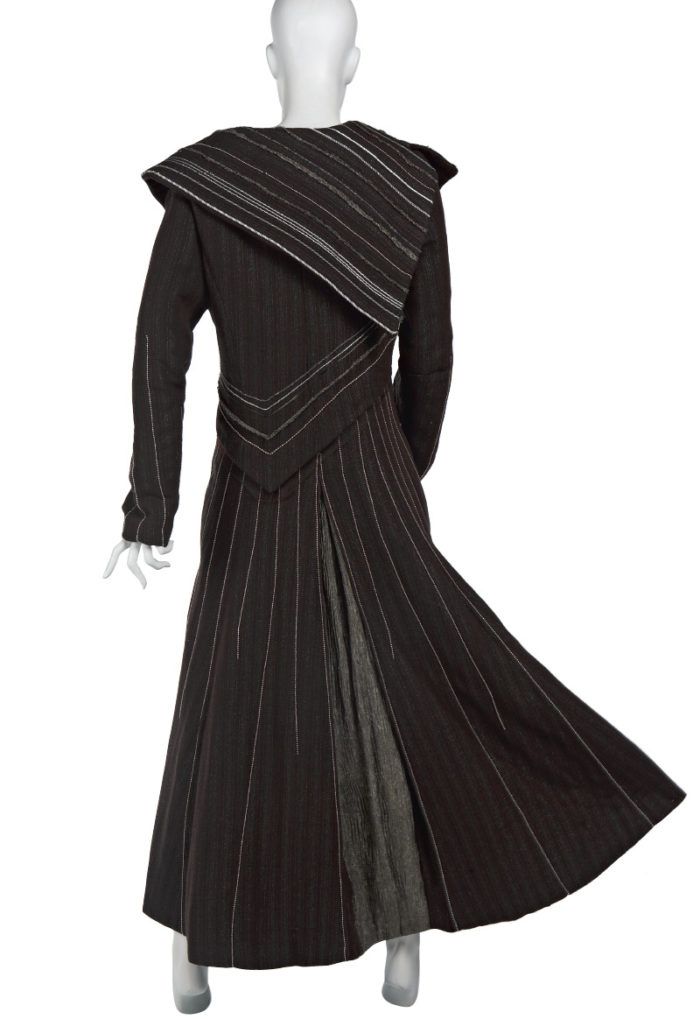 by Anita McGregor
from Threads #136, p. 76
This linear coat is inspired by the Denver Art Museum's Hamilton Building, which was designed by the innovative architect Daniel Libeskind. The beauty of the angles and perspectives from different vantage points mesmerized Anita McGregor with interesting lines and a structure that soars sky-high. Anita's fitted coat uses angles and grainlines purposely mixed up to re-create the ambience of the building. With Lurex yarn, she manipulated the grain on the wool coat during the patternmaking process and added couched threads, stainless-steel beads, aluminum chain, bias-cut metallic crinkled silk, and other novelty threads and yarns. Anita's interpretation of the Hamilton Building is also defined in the shape of the coat. The bold collar angle reflects the building's shapely wedges, while the center front panel stays on grain to replicate cubist style of the architecture.
Go to Expansion.DenverArt.Museum.org to view the original inspiration.
This garment received the Audience Choice Award in the 2007 Threads Association of Sewing and Design Professionals challenge to create garments inspired by art.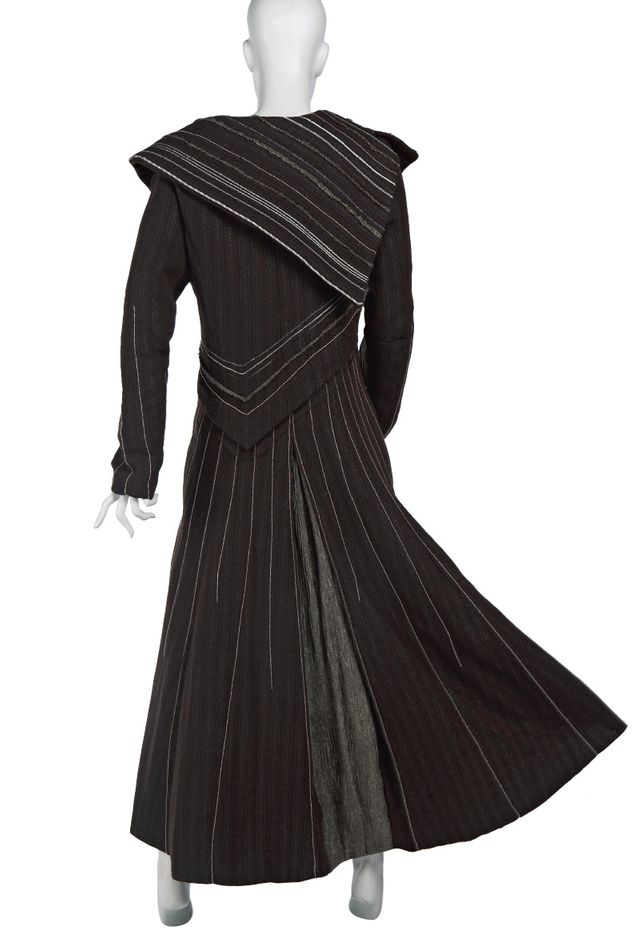 Lurex threads and aluminum chains add an edgy look to this special coat.