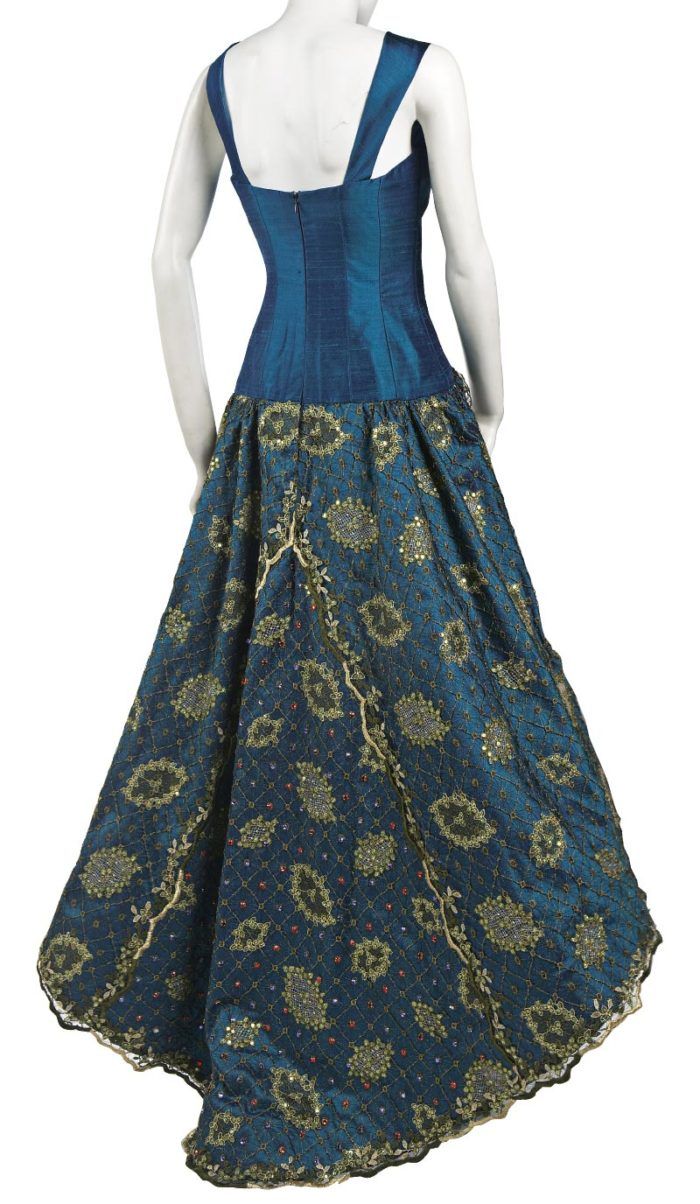 by Cheryl Evans
from Threads #136, p. 75
Cheryl Evans deeply admires the Arts and Crafts Movement of 1880 to 1910. She noticed peacock motifs as a prevalent theme in many tapestries and other decorative arts from that time. Victorians loved peacocks and even used tail feathers for hair ornaments, hats, and other accessories. Cheryl pictured a young girl at a lavish party in James Whistler's Peacock Room for her dramatic interpretation.
The dress has a corset-style bodice made of iridescent silk dupioni with a cascading skirt that is short in the front and sweeps down into a train in back. To re-create the tail of a peacock and evoke the "eyes," Cheryl created an oversize lace godet with blue and orange Swarovski rhinestones. Cheryl merged two commercial patterns to make this gown and constructed it with impeccable craftsmanship, and that won her the best construction award.
Go to Artchive.com to view the original inspiration.
This garment received the Best Construction Award in the 2007 Threads Association of Sewing and Design Professionals challenge to create garments inspired by art.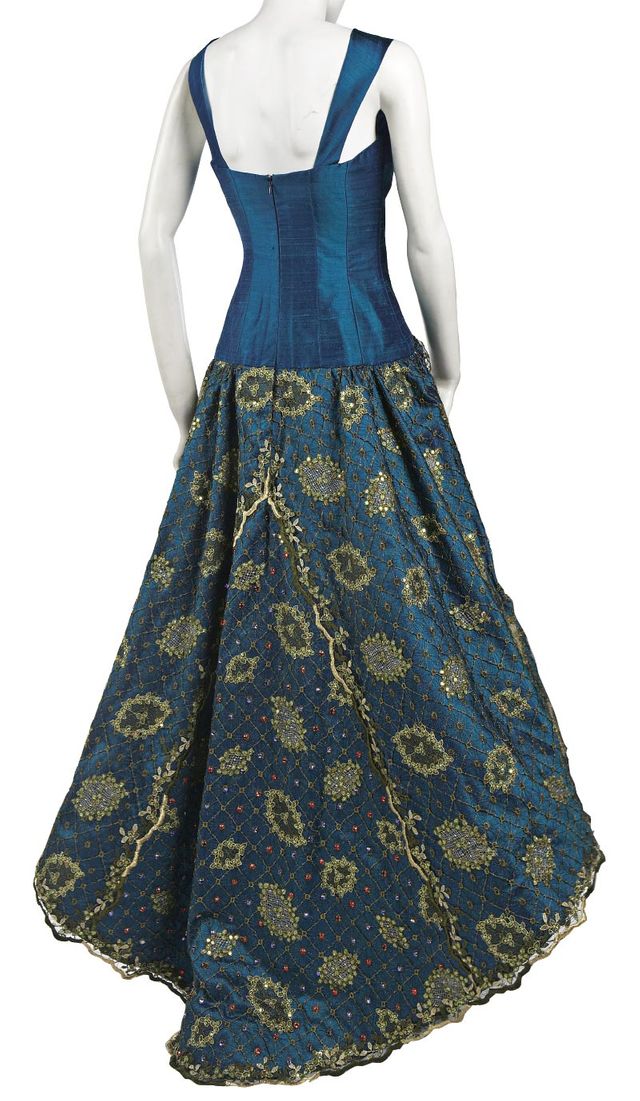 Rhinestones add a hint of contrast color to this beautifully crafted dress.