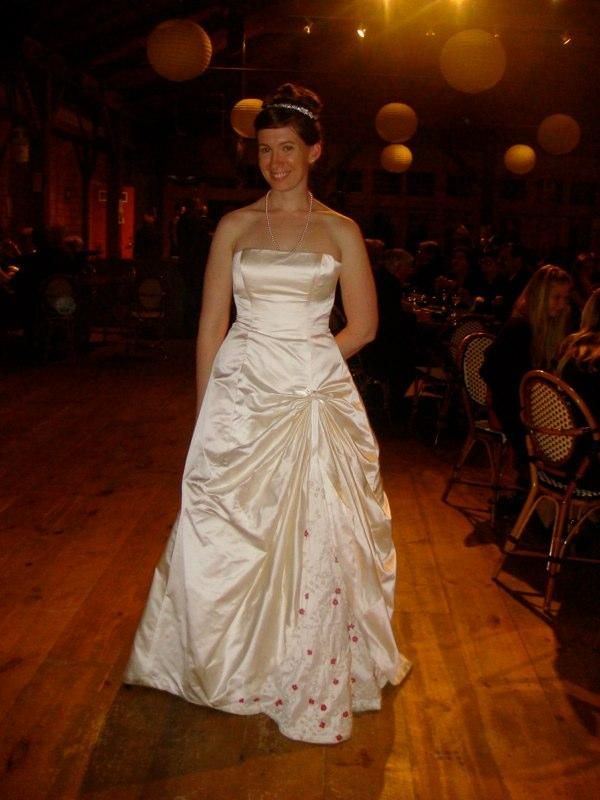 My daughter's wedding was November 1, 2008. Her friend designed the gown and I sewed it. I did quite a bit of online research to learn how to sew the corset back. Before this gown, I didn't even know what it was called. I also sewed the bridesmaid's dresses, my dress and my granddaughter's dress (flower girl). It was my full time job for months but worth every minute when I saw everyone ready for the wedding!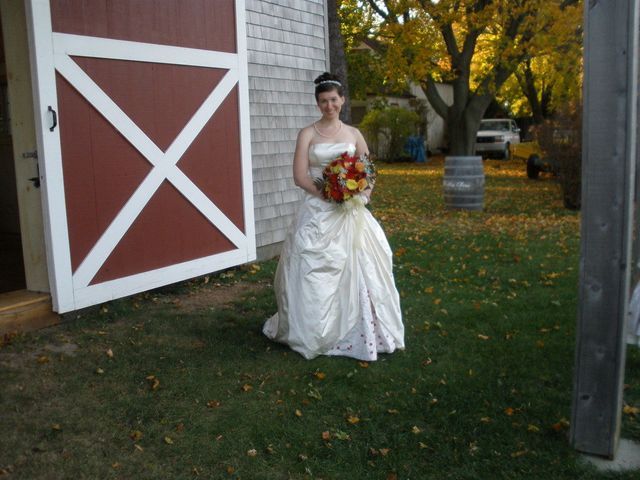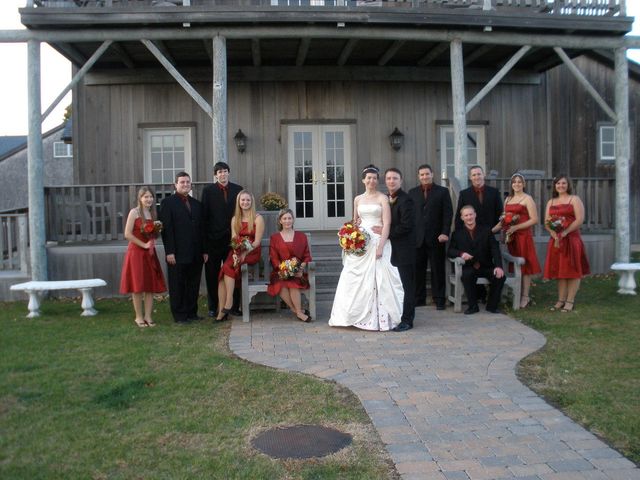 I sewed all dresses shown here.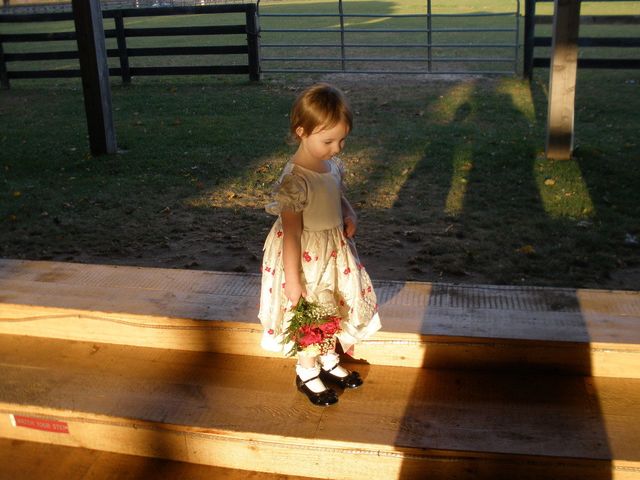 The flower girl's dress, sewn with scraps of her Mama's gown.