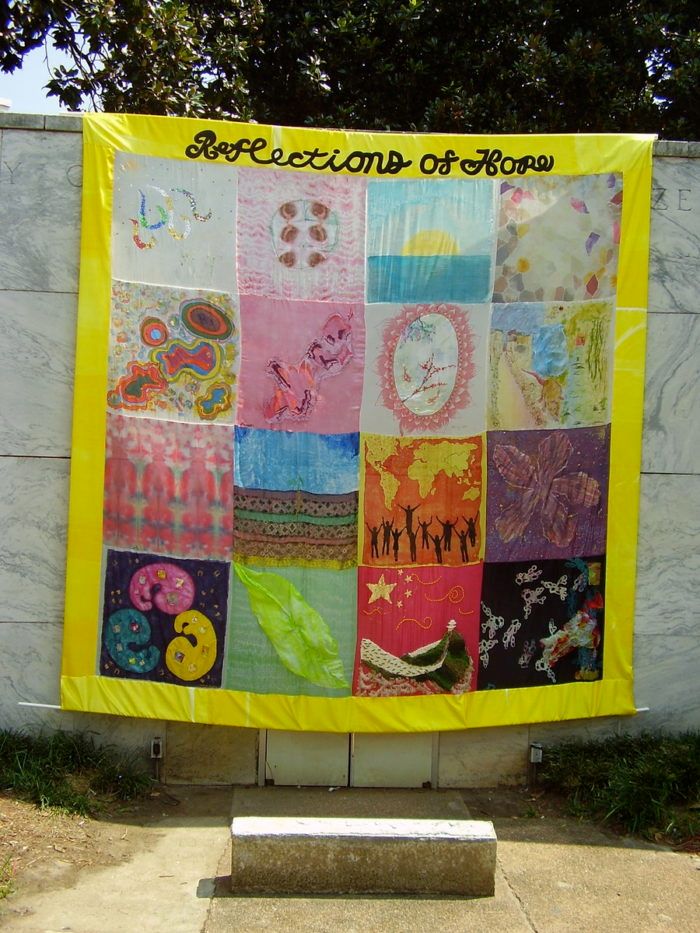 "Reflections of Hope": Project Description and Rationale
On May 12, 2008 a major earthquake devastated southwestern China. At last count the death toll exceeded 80,000 people; more were unaccounted for and feared dead in the country sides. This world news event evoked strong feelings of compassion in one textile art instructor, Ms. Bertha Jenkins, who had recently spent 15 days traveling to various locations including China and interacting with the people of China. Always searching for new strategies to motivate and educate students, Ms. Jenkins saw this as a unique opportunity to pay homage to the earthquake victims and their families while simultaneously furthering the University's goals of communication, collaboration, critical thinking, and contemporary issues.
In furtherance of this, Ms. Jenkins developed a lesson plan centered around a project called "Reflections of Hope: A Student's Perspective." As envisioned, students would first conduct on-line research about the earthquake disaster and discuss the incident and their feelings in class. Students would then learn diverse fabric manipulation and sculpture techniques to convey their feelings on fabric. Each student would create a 34" x 34" art hanging and an individual fabric sculpture at least 10" high, which reflected their feelings about China's earthquake disaster. The art hangings would then be sewn together and bound around the edges to create one large wall hanging consisting of all the students' work.