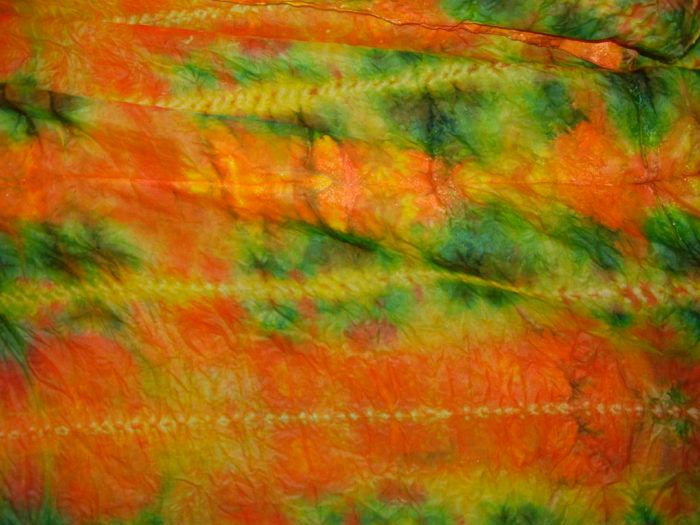 A simple form of Shibori using plastic, paint brush, straws, eye droppers, small cups, several colors of dye-na-flow, thread, string, 1 yard light weight silk fabric and kosher salt. Fold fabric in fold layers together and stitch by hand in a long zig-zag line across the length of the fabric (two or four lines), then pull until the fabric draws together. Use a strong thread to wrap and bind the fabric together tightly in any direction. Allow fabric to soak in water in a large bowl then gently squeeze the excess water from fabric. Apply your choice of dyes to one or both sides of the fabric using whatever tools you desire. while fabric is wet sprinkle salt on the top side of fabric. Lay fabric down on the plastic sheet in a sunny spot outside.
Allow the fabric to dry completely before removing thread, string and salt. Spread fabric out on ironing board and press both sides of fabric for five minutes. After you have heat set the dye, you may wash the fabric in mild detergent then line dry.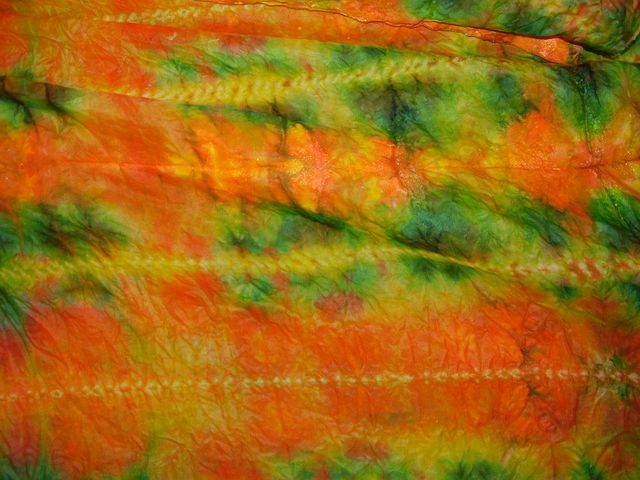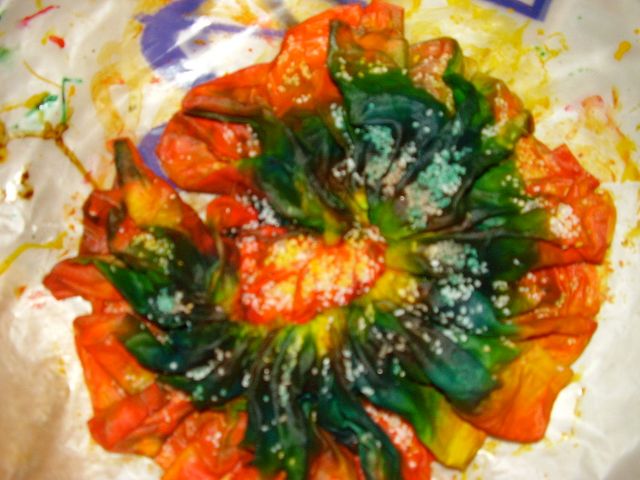 Hand sew with polyester thread and bind with string. Apply dye-na-flow and salt.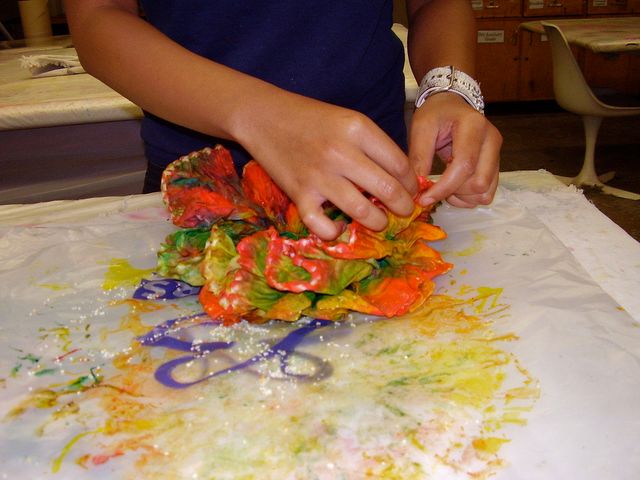 Remove thread and string.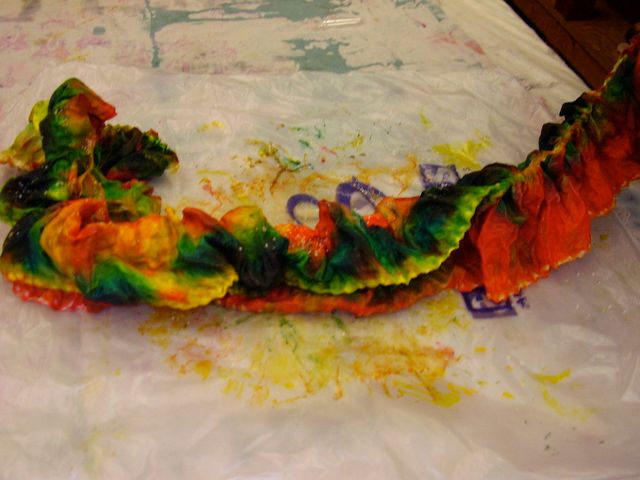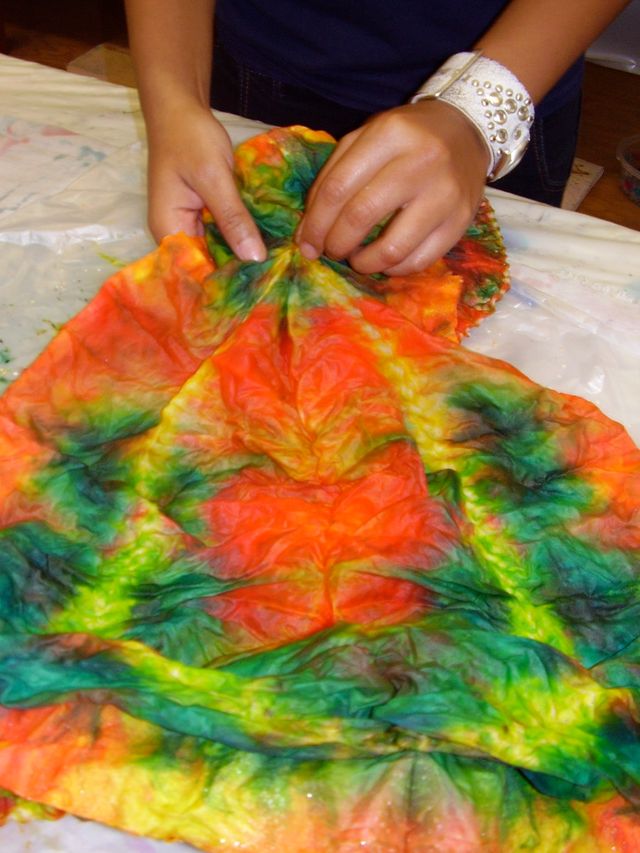 Open fabric and remove all salt particles. Press on silk setting. If cotton is used, use cotton setting.