Elegant Golden Living Room Windows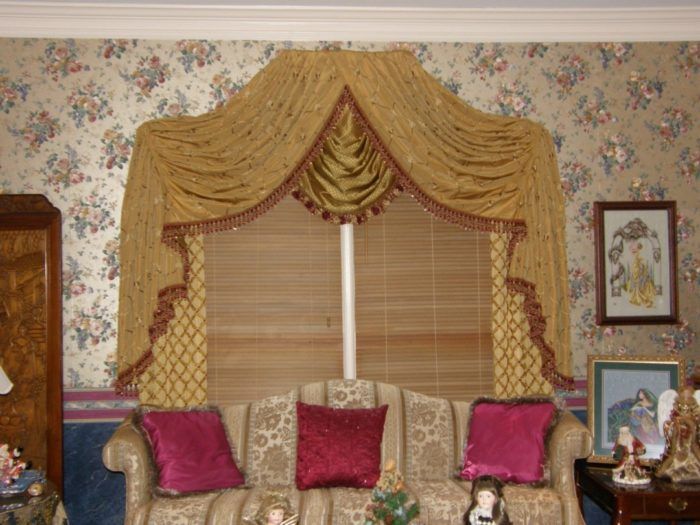 I love to mix up fabrics and patterns. This window fashion is my own design. I wanted to share it with you to show how you can mix patterns and trims to create an elegant style. To make my pattern I mounted my boards first, then I draped lining fabric, pinned, folded and marked with different colored markers until I had the style and shape I wanted. I started with the main double window, then I had to create a new pattern for the single window (quite a challenge to get it to look the same, since the single window is a different geometric shape). The single window swag had to have more of a straight up and down curve to it. I may share other window treatments and/or clothing at another time. I hope you enjoy these. Martina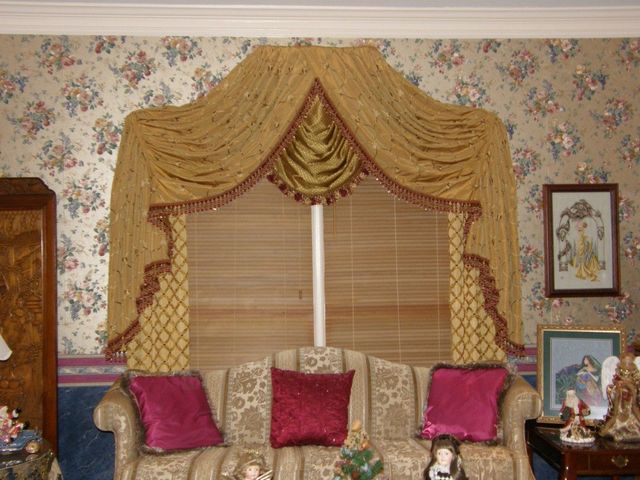 Main Living Room Double Window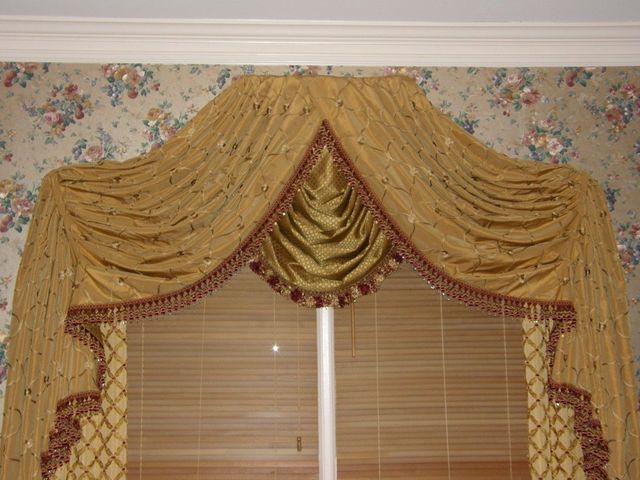 Close up to show three different fabrics and patterns. Side panels are a chenille in a diamond pattern, the swag/cascade is an embroidered curved design, the center swag is a smaller diamond pattern.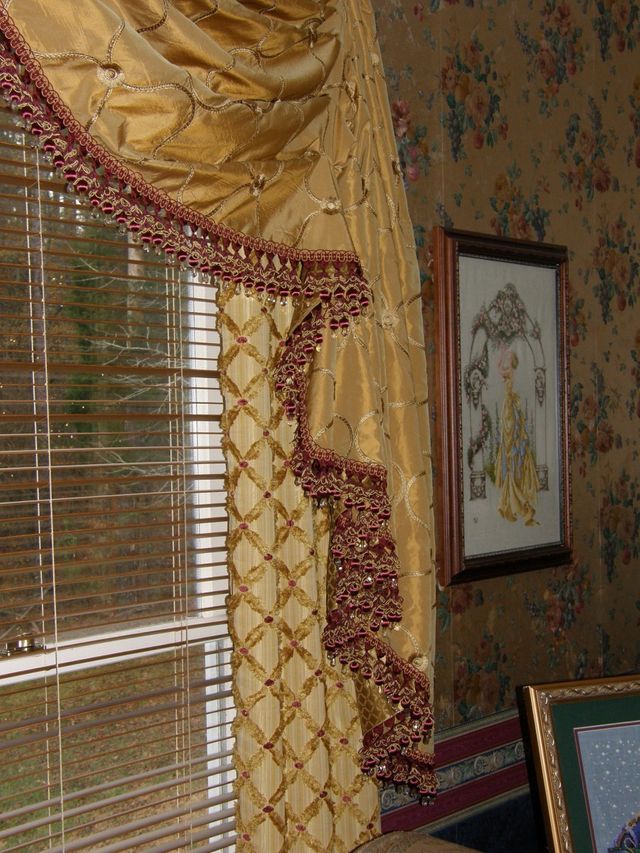 Side panel with swag/cascade overlay. The swag/cascade is one piece of fabric pleated up at corners and is lined with the gold fabric used in the middle swag.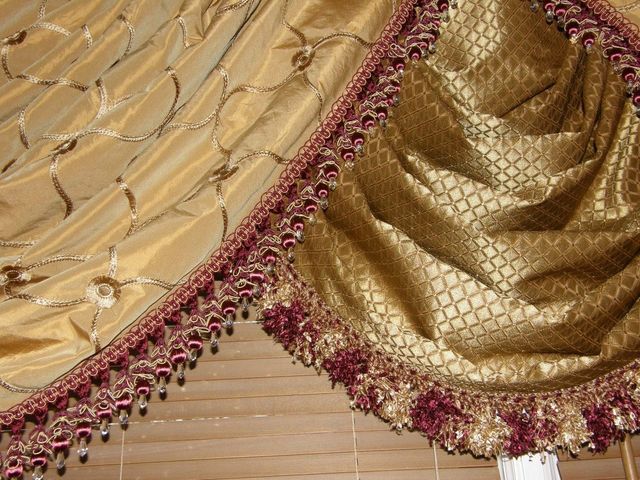 Close up showing two different trims used.
All trims are hand sewn on. I never use glue.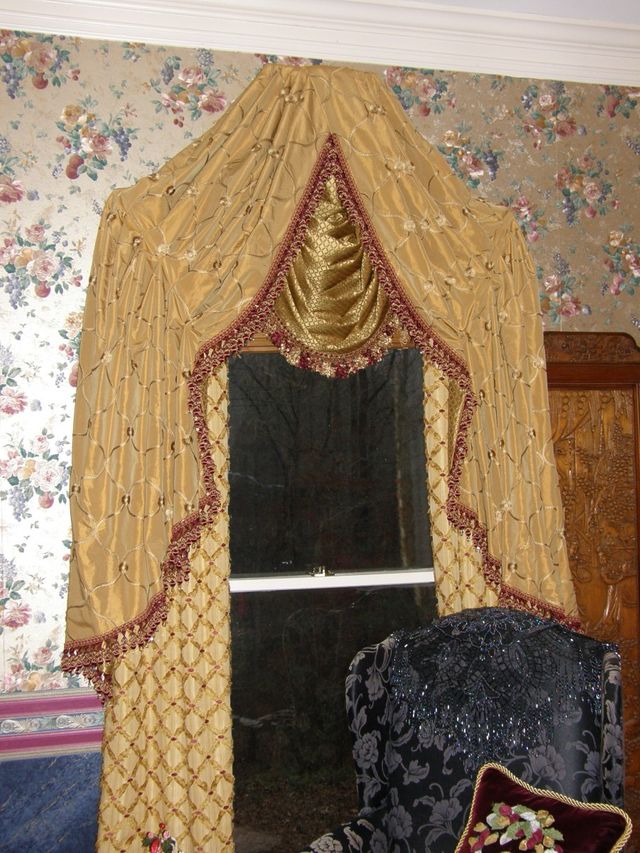 This is the single window, as you can see because the window is narrow the curves are more up and down.
Get the latest including tips, techniques and special offers straight to your inbox.