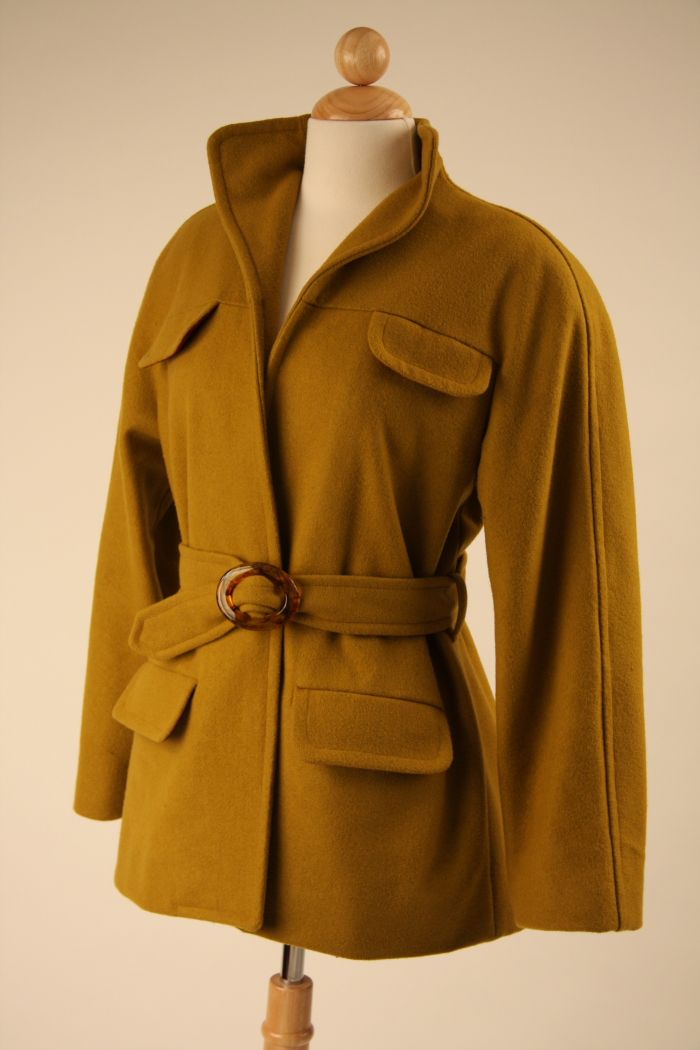 Vintage Butterick pattern, "Boxy or Belted Topper," 1950. I sewed this in a coat-making class at Treadle Yard Goods, St. Paul, MN, Nov.-Dec. 2008. Excellent for warmth and fashion while traveling; can be dressed up or down.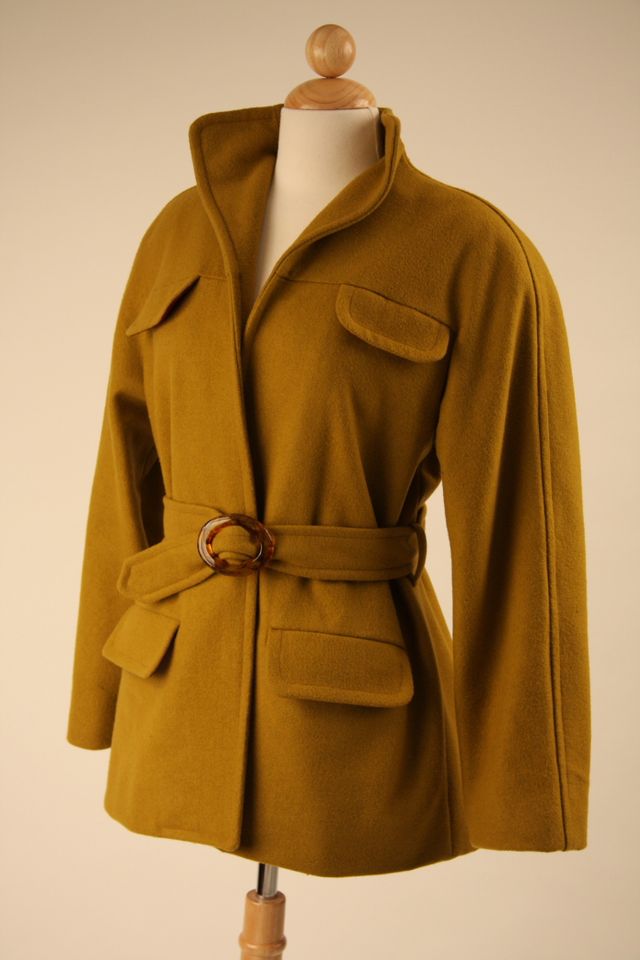 Upper flaps are just for show--no pockets. Lower flaps conceal double-welt pockets. The belt is a bit wide for the buckle, but the original width was much superior to the narrower test belt I tried. Buckle purchased at Josephine's Dry Goods, Portland, OR, Dec. 2008. The color of the buckle changes depending on what it lies against--wonderful!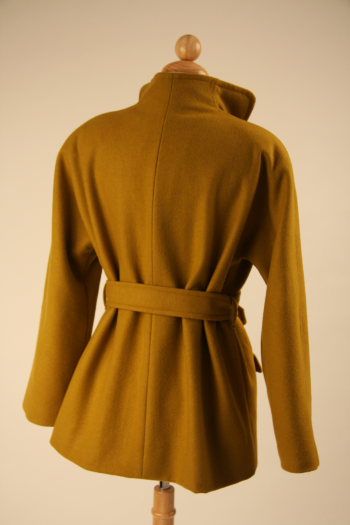 I love the raised collar and the drape of this rich mustard-colored wool. Fabric from Fabric Depot, Portland, OR, purchased 2002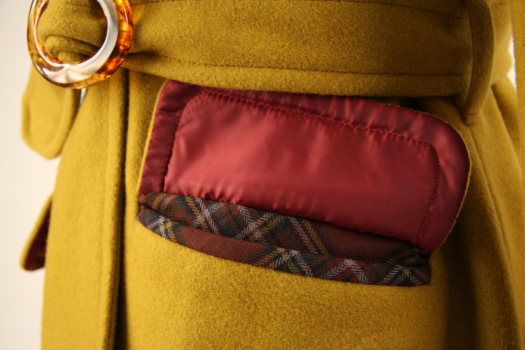 The sample welt pocket I tested using my coat fabric was too bulky. So I searched the trusty stash for alternatives. This bias-cut plaid serves its practical purpose well. And since it's concealed by the flap, it's a little fashion secret I divulge only to the fortunate few. This fabric is a scrap left over from my 1941 jacket project, also featured in Reader's Closet.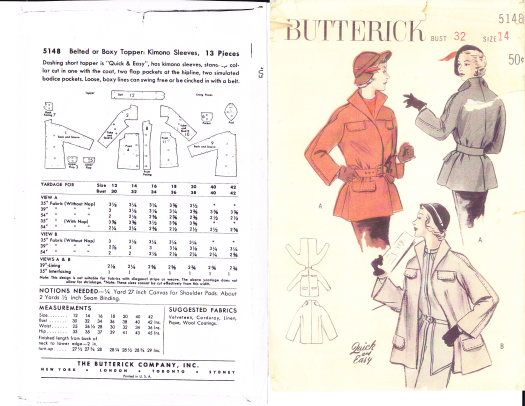 Vintage pattern, Butterick 5148, "Boxy or Belted Topper," 1950. Judging from the compliments I've garnered so far, I think this pattern should be reissued!
Get the latest including tips, techniques and special offers straight to your inbox.