Fabricated Frames washable, sewn, fabric photo frame and other items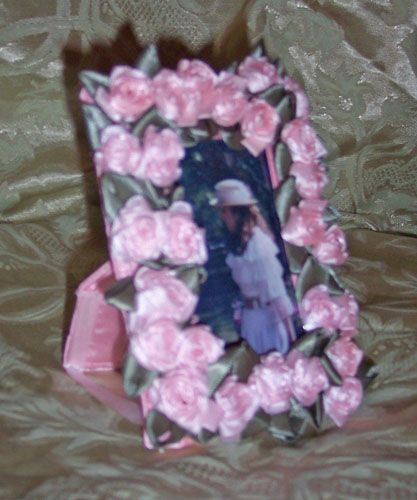 Thank you for letting me post!
My name is Kristie and I own www.fabricatedframes.com , designing, making, and selling washable, sewn, fabric photo frames (YES! washable), plus covers for scrapbook and photo albums, brooches (YES! washable), badges, favors/place cards, table number display frames, washable ribbon roses frames, home textiles, storage, shoulderbags, tea cozies, diaper bags, fabric print outs, and more. I sell instructions to make my fabric photo frames, and to make ribbon roses and leaves, as well. Scotchgard protected, and I use acid-free materials, with the fabric, for my photo frames. The frame's easel back and strut (leg) boards slide out of their pockets on the back of the frames, held in by flaps that snap, allowing for the frame to be washable.
I have a background in interior design, and have been designing products out of fabric since 2000. Contact me to network, or to purchase.
Thank you!!
Kristie Hubler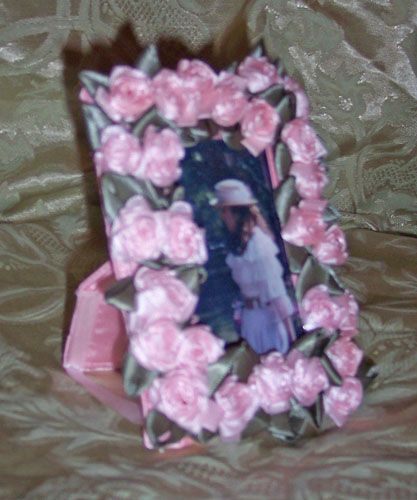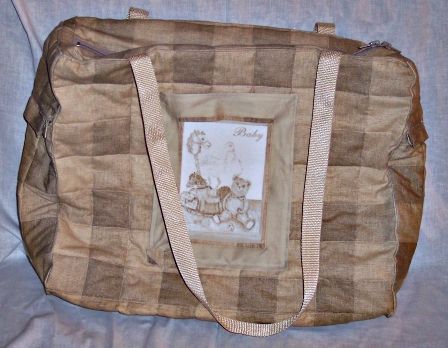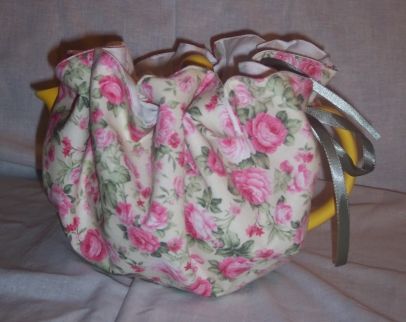 Tea cozy insulated with InsulBright inside, channel for ribbon to tie.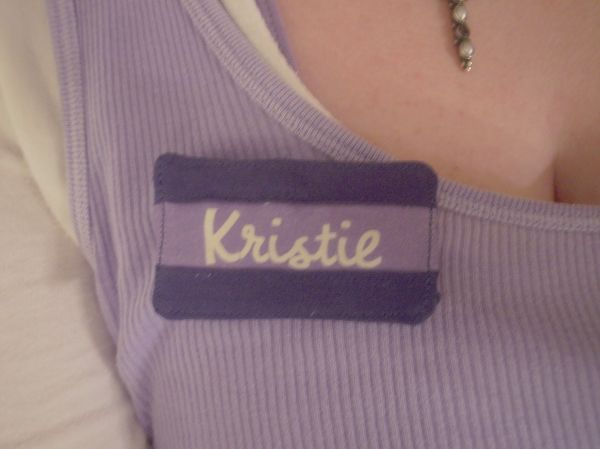 Fabric badge, with removable barback pin on back. Washable brooches available.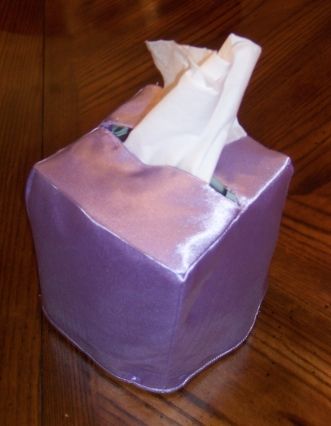 tissue box cover, open bottom