Strike It Rich Gold Trenchcoat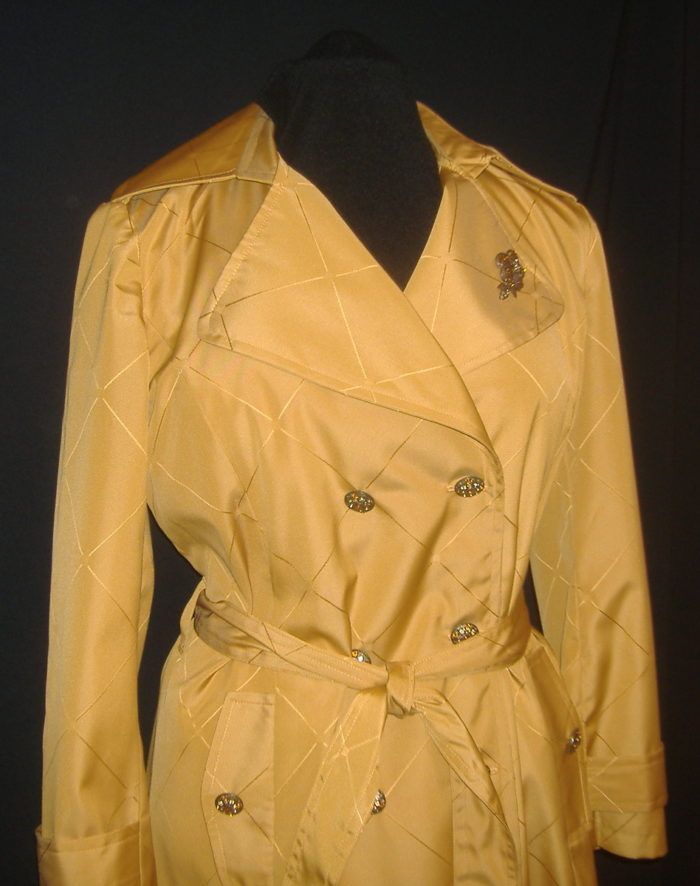 This was an easy and versitile coat to make, I made it out of gold drapery taffeta that has jaquard lines throughout the fabric. I found the most beautiful rhinestone buttons and it just so happened I had the rhinestone brooch that matched the buttons perfectly. I love the pleated loose yoke in the back and the belted waist. The lining is bright yellow that contrasts with the gold fabric, but I like the contrast.
Strike It Rich Gold Trenchcoat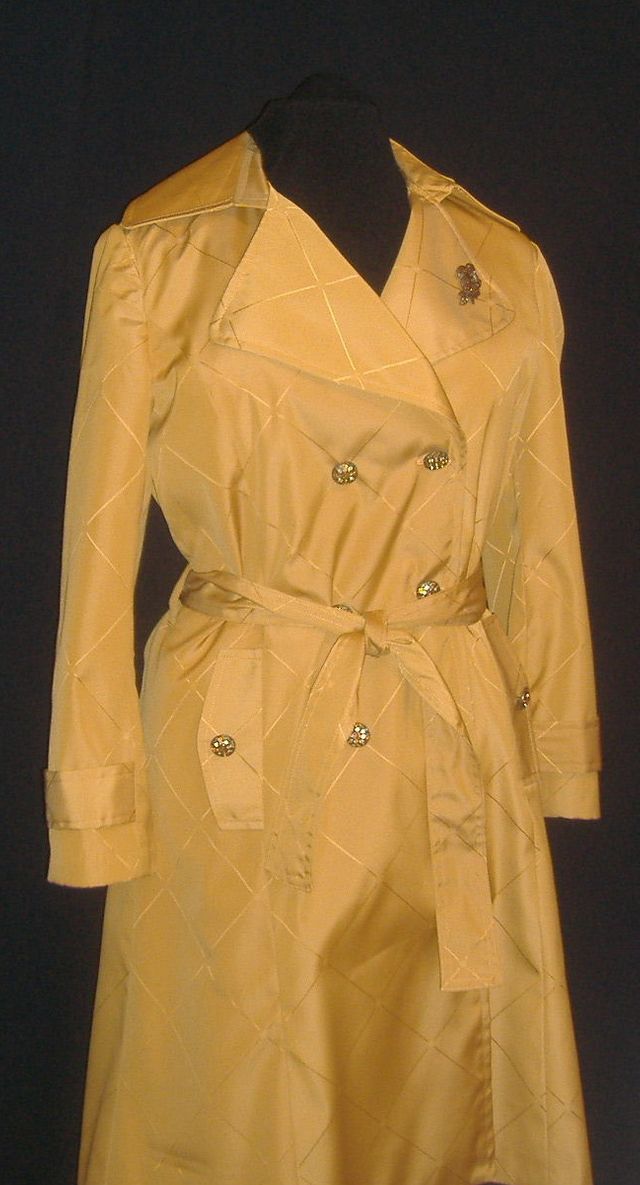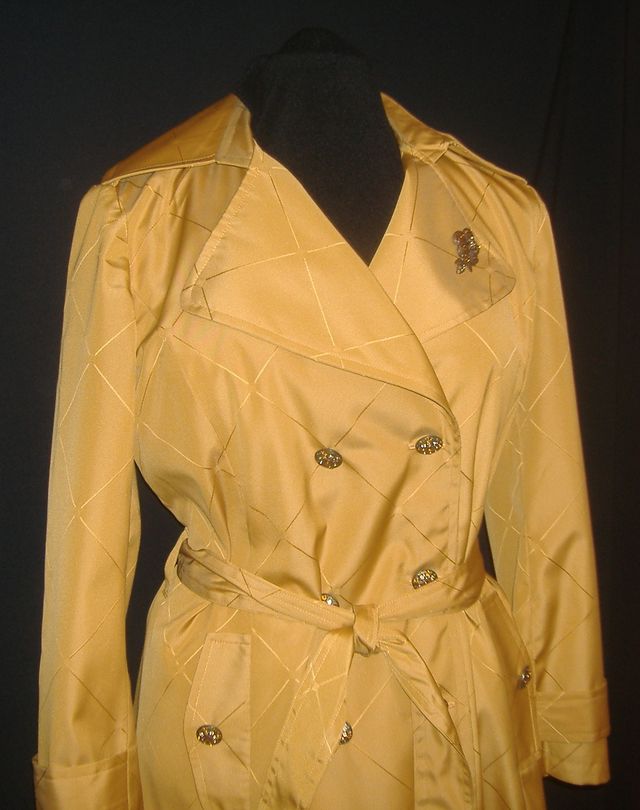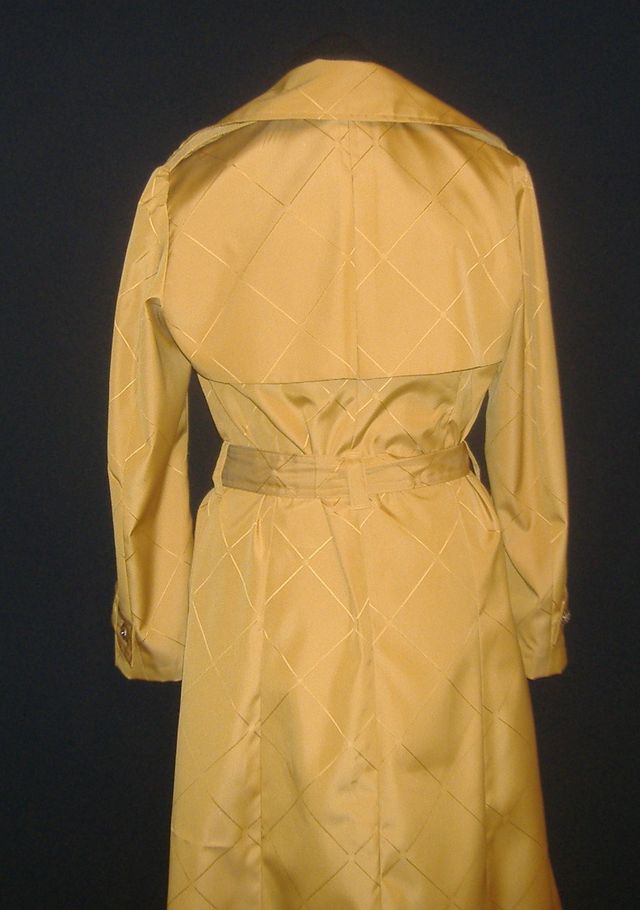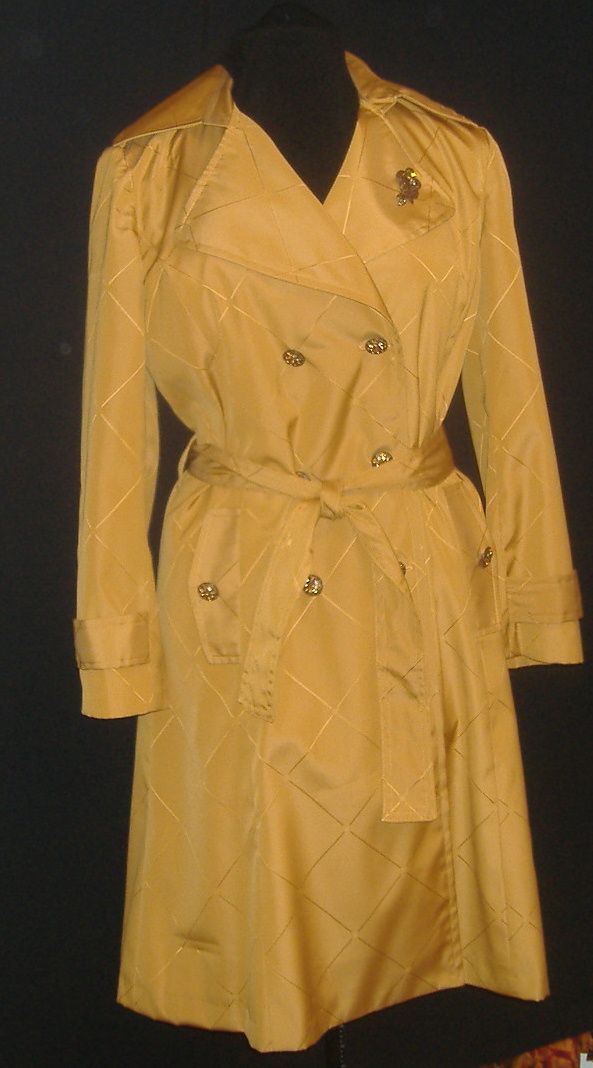 Get the latest including tips, techniques and special offers straight to your inbox.