Synaptic | A Victorian Raver Ensemble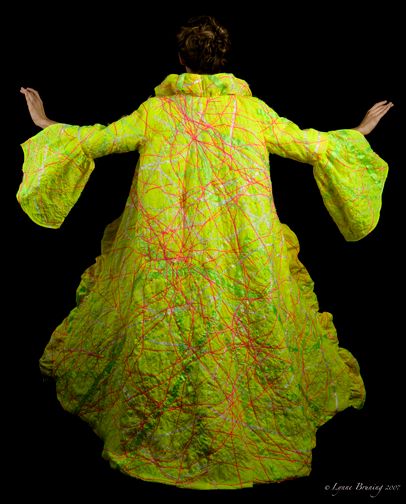 Victorian Goth Raver ensemble: petticoat, full skirt, corset and evening coat.
Under black light conditions the outfit's embellished fabrics glow revealing layers of fabric manipulation and textural details.
Materials: rip-stop nylon, ribbons, threads, yarn, repurposed ready-made layered silk chiffon skirt and lace corset.
Inspirations: neural networks, Green Fluorescent Protein.
A how-to on making the Synaptic Fabric can be found on Instructables.
http://www.instructables.com/id/Synaptic_Fabric/
enjoy!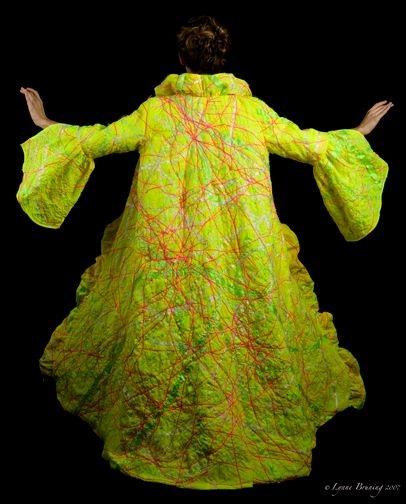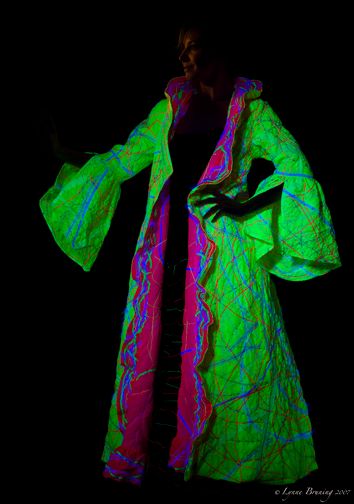 Synaptic Front blacklight