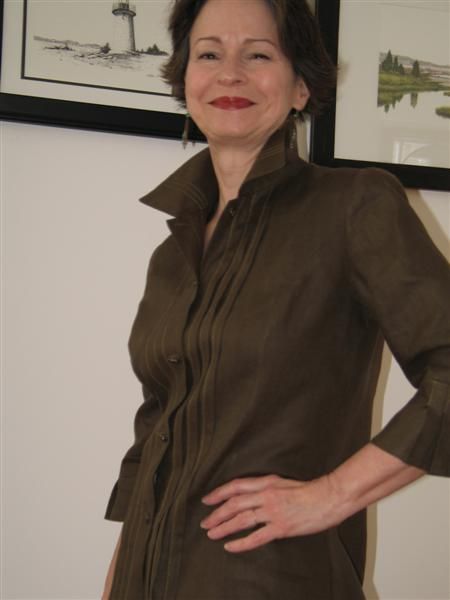 This Simplicity Kaliah Ali blouse was made with olive handkerchief linen. I pinstitched the tucks, sleeve pleats, and collar detail. Traditionally pinstitching on this weight of linen is done with a fine thread. By using regular weight thread the stitches became more prominent than the holes, the look I wanted. I felt the darker color of the linen required a heavier hand with the embellishment. I always do lots of samples before committing a technique to my garment. The collar, hem edges, and sleeve edges are all topstitched. The sleeve caps on this blouse required particular finessing. First I did two rows of machine gathering. These had to both be within the seam allowance to prevent any marking on the fine linen. With a sleeve mitt, I steamed out as much fullness as I could. For the second steaming I pulled the threads a bit more and went on to a ham for more steaming. Before the third steaming a hand basting stitch was run between the two rows of machine stitching and pulled up and steamed out. A lot of fussing but this gave the results you see above.
Because I am a petite I cut back the collar width a third of an inch. I like to cut back all my details to be more in proportion with my size. I also cut back the cap of the sleeve one half inch after reading reviews of this pattern on PR.
Seams are French seams except for the armscyes. Here I stitched the seam and stitched again a fat 1/8th inch away. I trimmed back to this last stitching line and did a fine zigzag to cover the edges. The front bands are hand catch stitched to the interior.
Design changes I made were the pinstitching, cutting the sleeves back to 3/4 length, a look I love, and choosing to NOT stitch across the tucks horizontally.
This blouse is exceptionally comfortable to wear and I don't mind the wrinkles!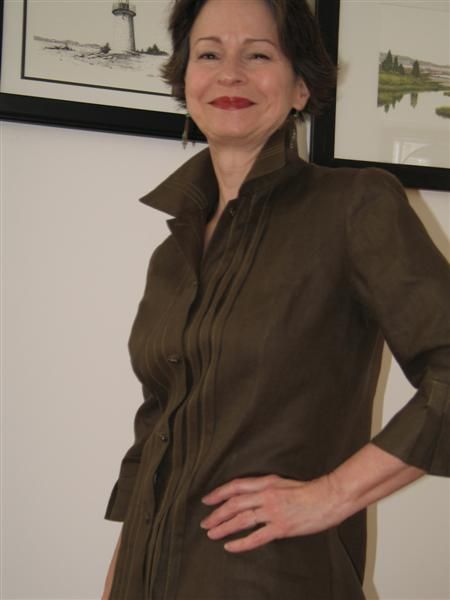 Heirloom Linen Blouse using Simplicity 3789. This is one of the Kaliah Ali patterns which enabled me to use the C cup size for the front.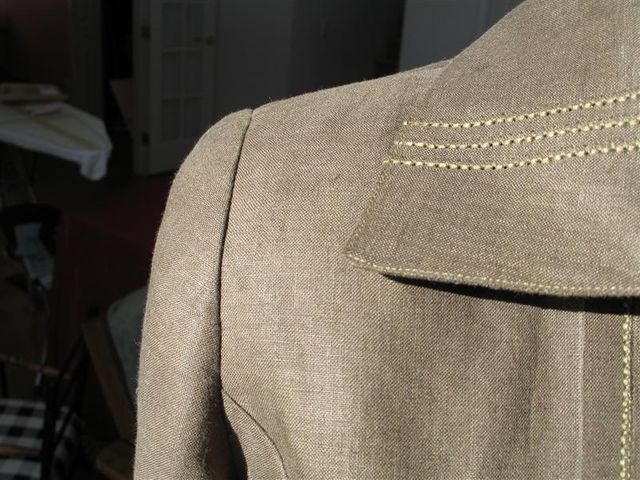 Detail shot of upper bodice showing pinstitching with regular thread and a wing needle and topstitched collar.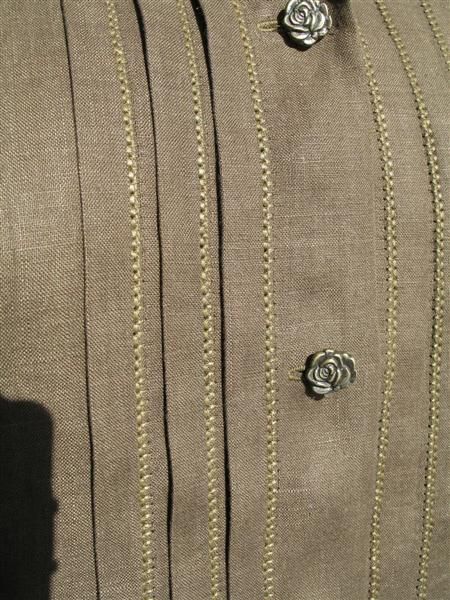 Closeup of pinstitched tucks and JHB bronze rose buttons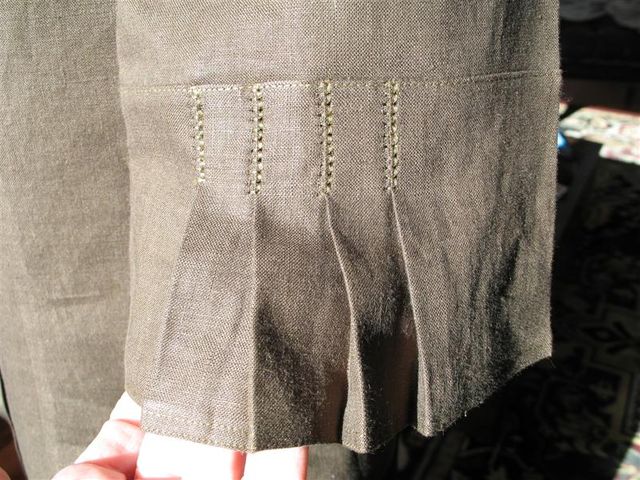 Sleeve detail showing pinstitched pleats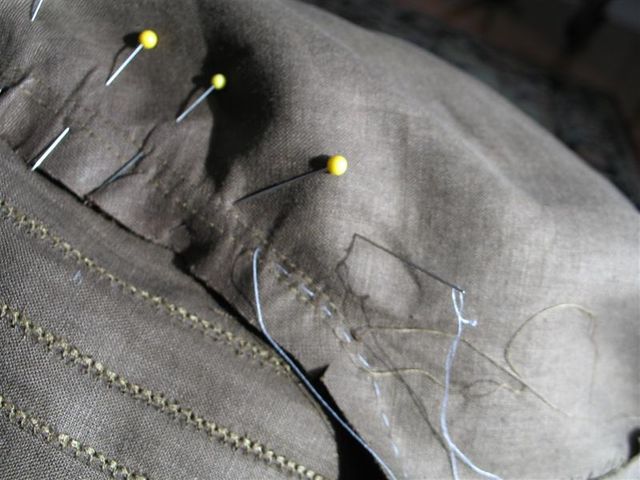 The sleeve cap was stitched and steamed twice and then hand gathered and steamed for a third time. I used a sleeve pressing mitt and ham to help shape the cap.