Tailored Linen Suit and Shoes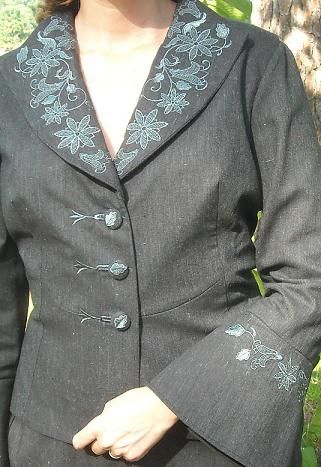 I was so excited to find this contest! What a great excuse to treat myself to a new outfit. This exposed me to several "firsts"… this is my first suit…the first time I have worked with linen… and my first time to cover shoes! Thanks to the latest issue of Threads Magazine, I was able to do a decent job of matching my shoes to my suit! It was a time consuming labor of love! I used Vogue pattern 8543 and embelished it all over with embroidery…including the shoes!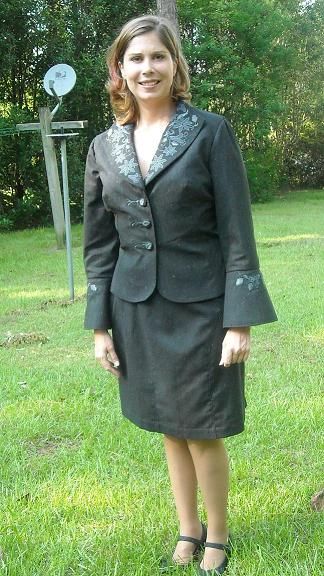 This was my first attempt at sewing a suit...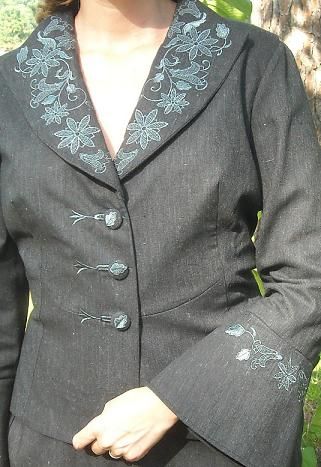 The lapel, sleeve cuffs, button holes and buttons are all embelished with embroidery...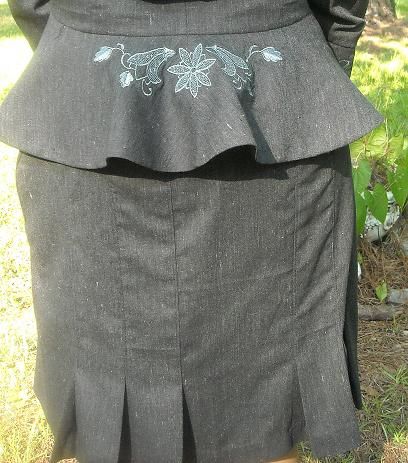 This retro-style suit includes a little bustle on the back...also embroidered... I love that it's not a normal kick-pleat...instead, the multiple pleats are embelishments in their own right!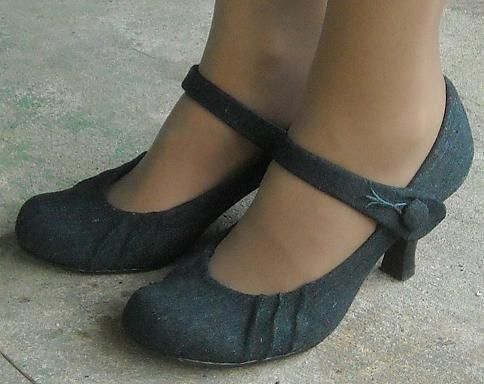 I loved my new suit so much that I felt it deserved new shoes to match! I picked a very difficult shoe for my first covering project! It has pin tucks, buttons, and button holes!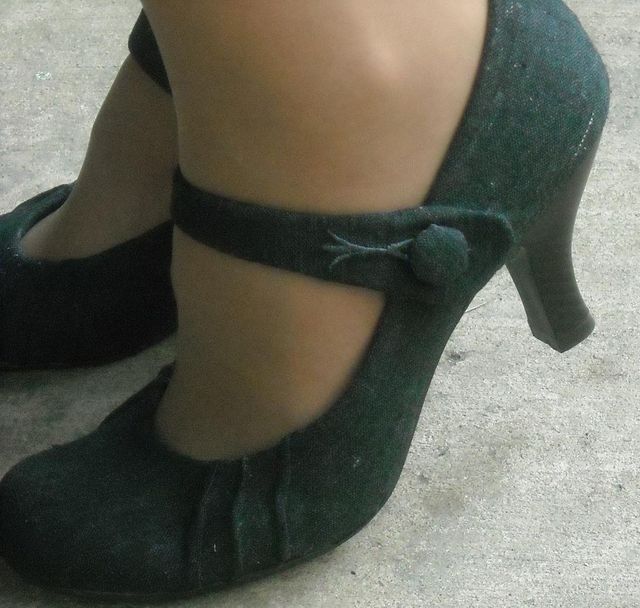 The button hole on the shoes match the button holes on the suit...