Make a pretty bias-cut linen apron, perfect for entertaining.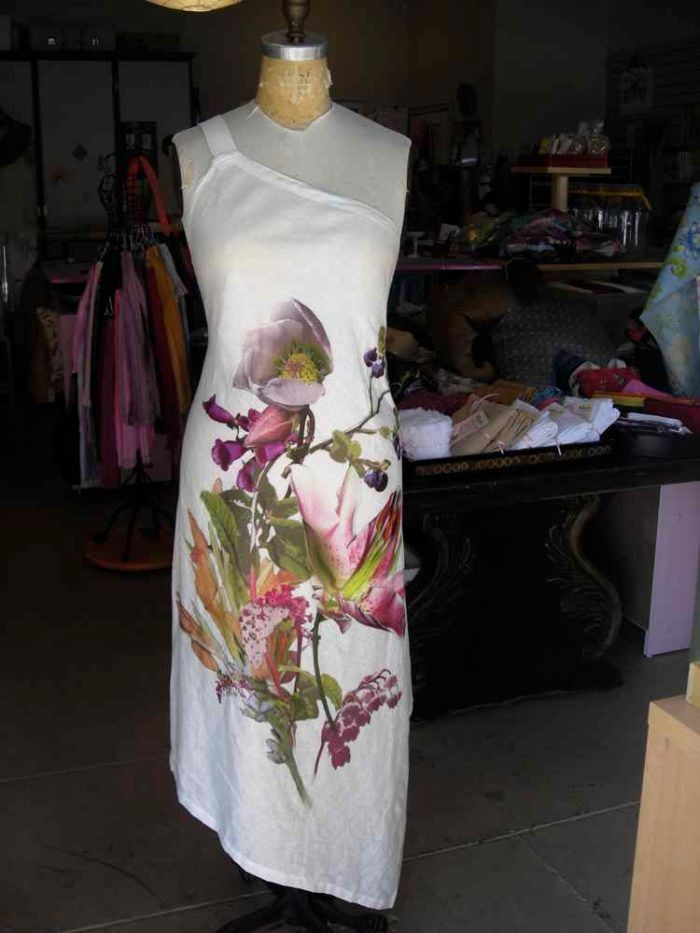 Linen is my favorite textile, and using it bias cut makes this beautiful fabric shape perfectly to your figure. I found this piece of linen that had a striking photo of a floral bouquet in the perfect location to drape this lovely apron and show the large motif entirely. Having a dinner party? This apron compliments your outfit elegantly and looks so pretty, you might forget to take it off when you sit for dinner.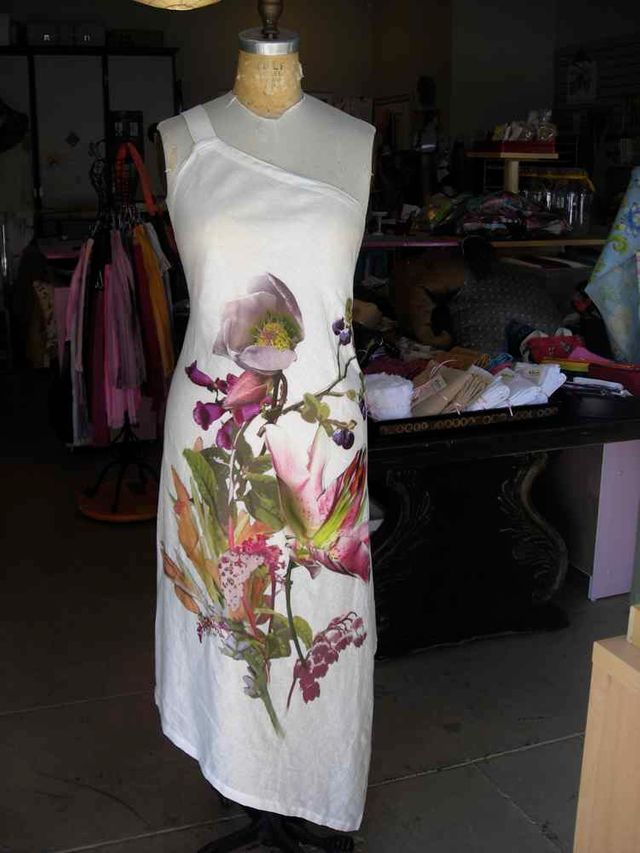 Bias cut, one-shoulder apron is elegant in this lightweight linen.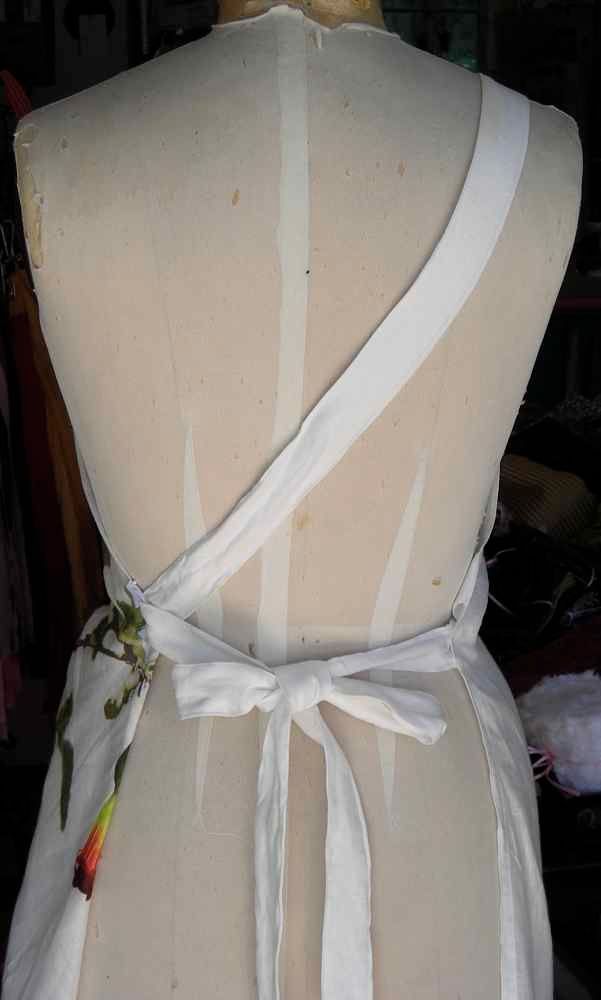 Simple over-shoulder strap adjusts and ties at waist, fits everyone.

Tie it in back or bring ties around to front.