Retro Girl Linen Pant Set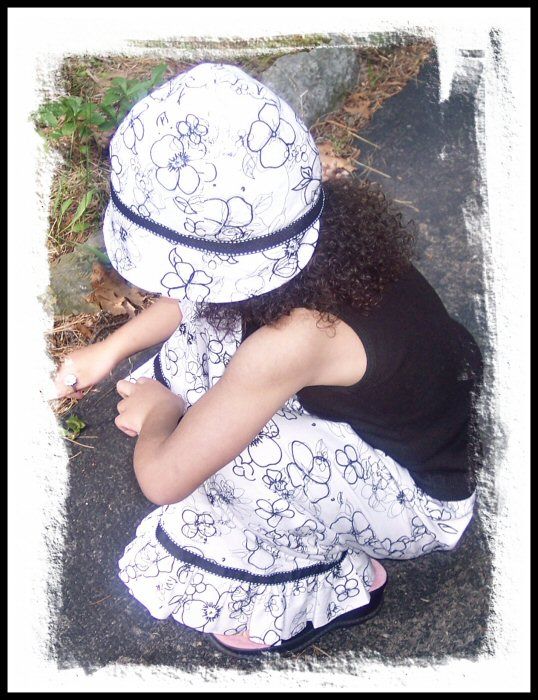 This is a set I made for my daughter using a gorgeous embroidered linen fabric. I love the classic look of black and white. The wrap top, ruffle pants and cloche hat are all my own designs. I always love adding ribbon to things…and this saddle stitched grosgrain ribbon added a mod touch to the retro floral linen print. I embellished a store bought tank top with cutouts of the linen fabric…I used satin stitch to secure the fabric to the tank. This embroidered linen fabric will go down as one of my all time favorite fabrics!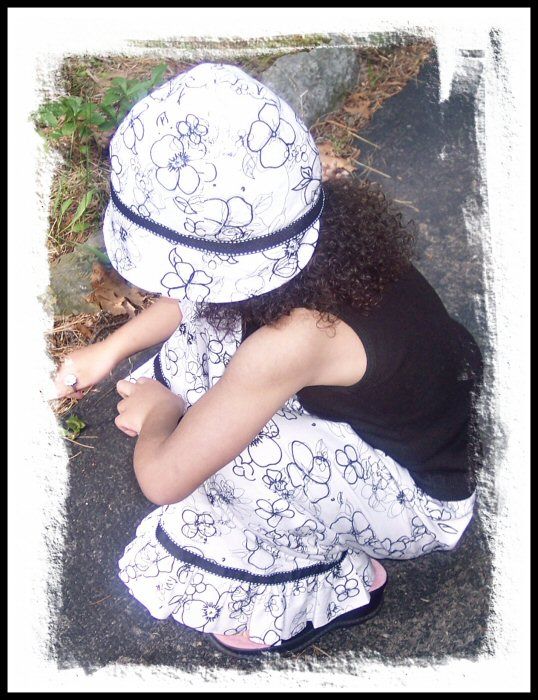 she was playing with a stick in the dirt while I caught this picture..turned out to be a cute shot!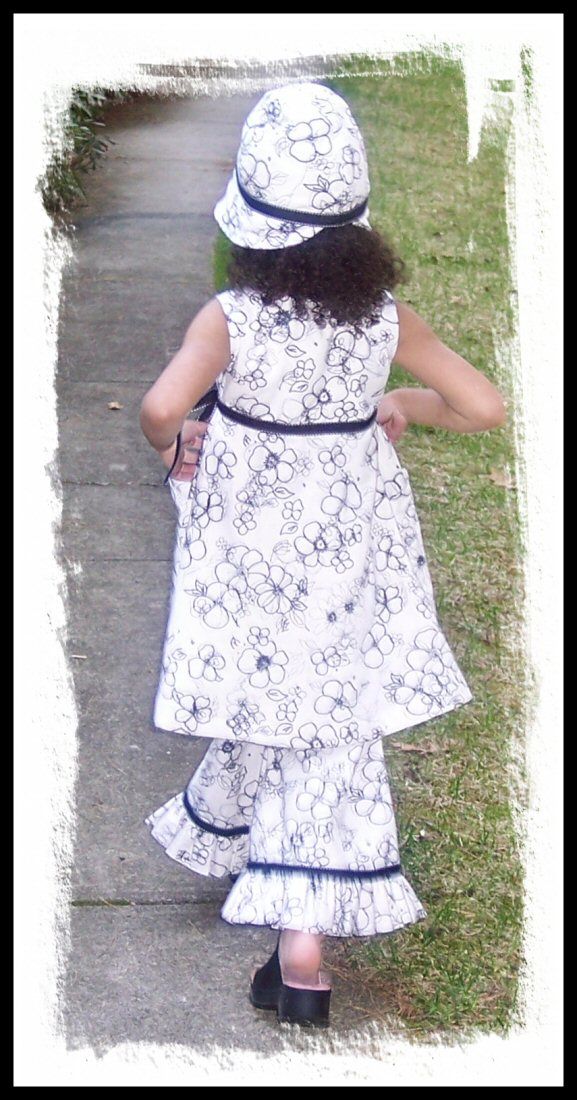 back view...long the kicky ruffle pants!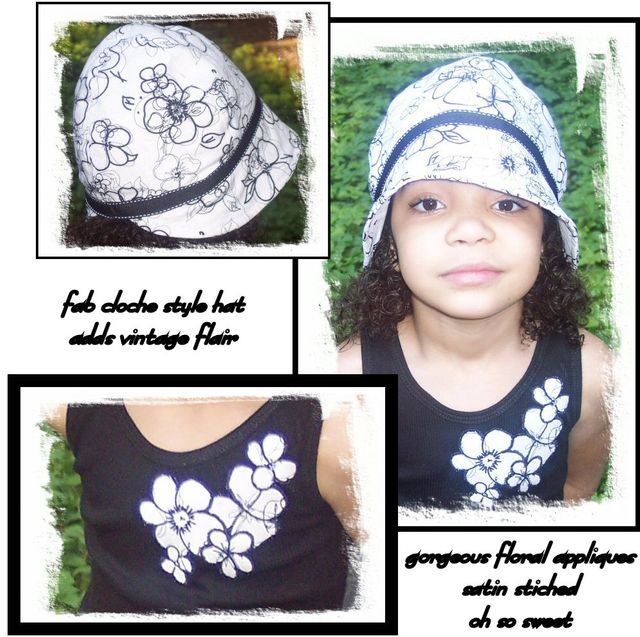 vintage cloche style hats are one of my faves...I think they add instant glam to an outfit. I love making them!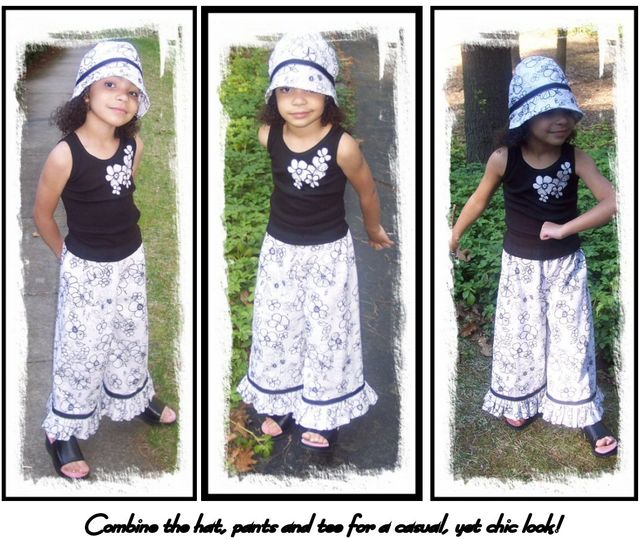 I am fond of 4 piece sets...not sure why, but I love making a dress, pants, a top and something for the hair..then mixing and matching to dress things up or down and to layer in cooler weather.