Beige Linen Asymmetrical Vest and Pants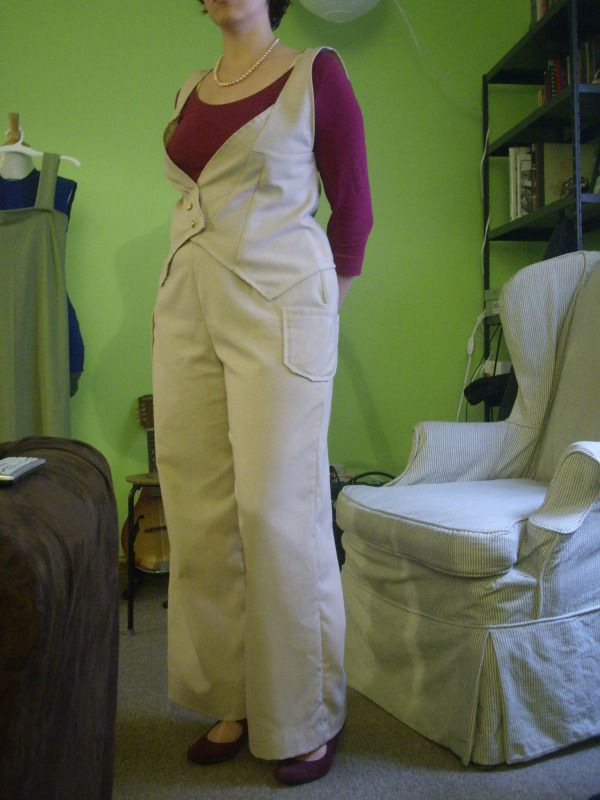 I made this asymmetrical vest and linen pants back in the dead of my first Chicago winter in January or February of 2008, willing spring to arrive by surrounding myself with this beautiful beige linen. It was also my first year with my sewing machine and my first pair of pants!
For the pants I used vogue 1042, which is a pretty simple wide legged, high waisted pattern with an invisible side zipper and 4 fitting darts. The pattern also wanted the pants to be lined, which I initially did, but I then ripped the lining out about 2 weeks ago. I also added the pockets on the sides of the pants, and detailed them with two rows of straight stitching about a centimeter apart. I also used this topstitch detail on the wide 2″ hem of the pants and on the waist.
The vest, on the other hand, is my own design. I was playing around with some of the left over fabric (I bought more than the pattern said since at the time I had never used a pattern before), and ended up draping the idea for this great asymmetrical vest! I also used the same two rows of straight stitching a centimeter apart for the hems on the vest to match the pants, and used these great little brass buttons with an anchor detail.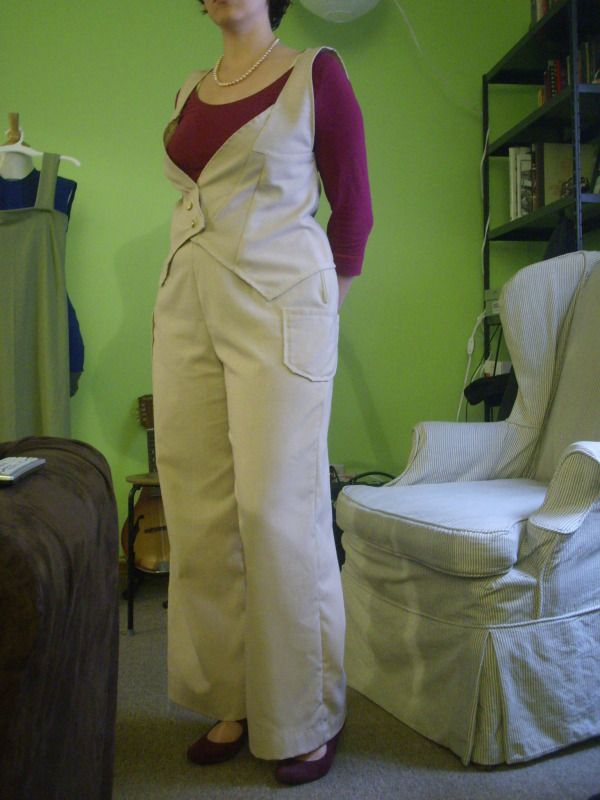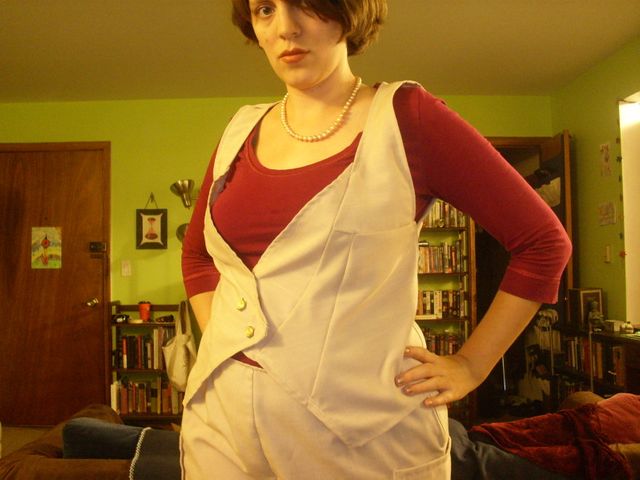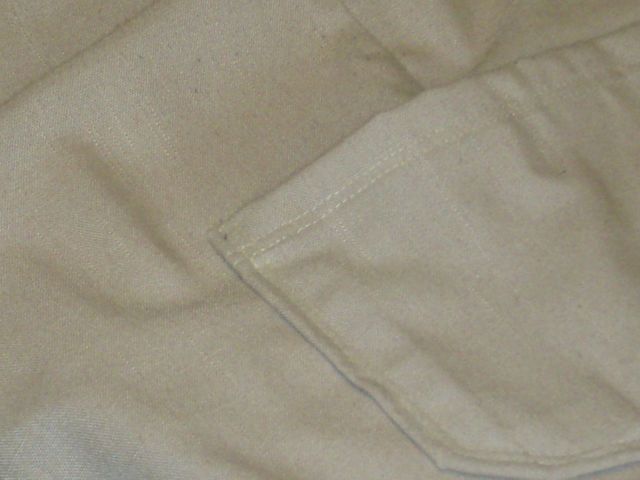 Pocket stitching detail on pants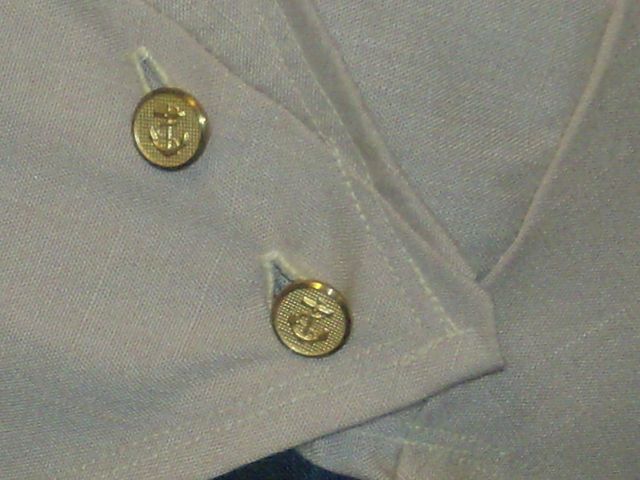 Button and stitching detail on vest.