Cool Summer Elizabethan Gown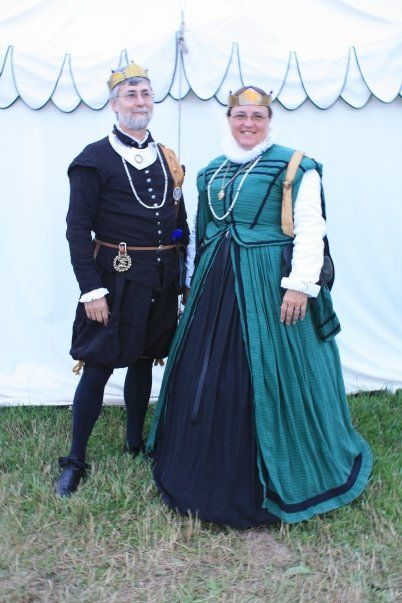 I needed to have an Elizabethan dress to wear for an event in August. However, I also didn't want to pass out from the heat. So, I copied this dress from pictures of Elizabethan England and created the pattern myself. I made it entirely of linen, with the exception of the black and white trims. The black underskirt is black with black embroidery. The overdress and jacket are both of a stripe woven lightweight linen. The jacket lining and sleeve lining are both of plain black linen and the sleeves are white linen, both outer and lining. Even the hoop skirt, under the dress, is made of linen so that air passes right through it. The dress was a smash at the event and I don't mind wearing it on the hottest of days. I also made the ruff with lace on a linen band.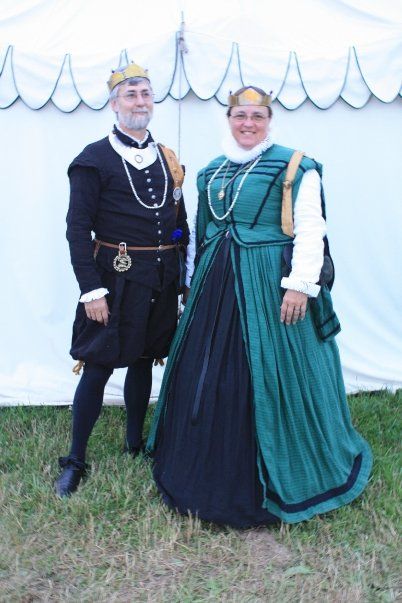 This linen Elizabethan gown proved just how well linen breathes, even in the hottest weather.