Vogue printed linen summer dress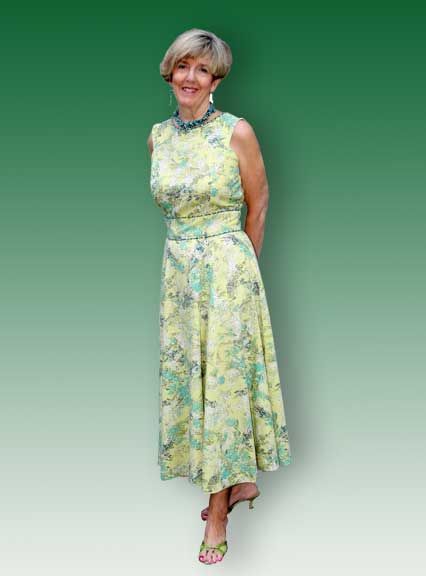 This easy to wear, Vogue summer dress in a printed linen, has a contrasting print piping at the neckline and on the horizontal edges of the midriff. The close fitting bodice has princess seams, a squared- off under arm and a fitted midriff. The skirt also has princess seams and is quite full at the hemline. I took great pains in matching the fabric design both horizontally and vertically. So much so that the leftover fabric has been made into a sleeveless top! After cutting out my dress, I used a 2 thread overlock to finish my edges.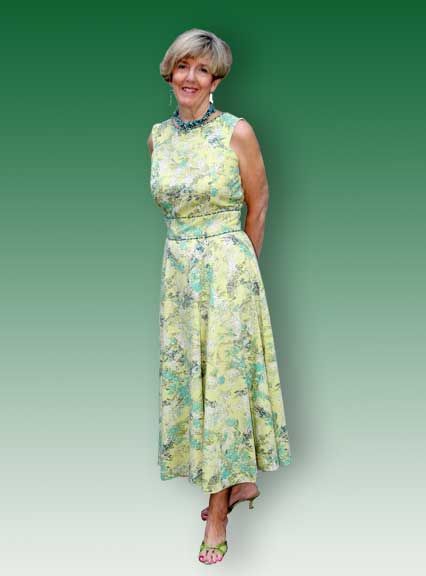 Wearing my Vogue printed linen summer dress with contrasting piping in neckline and midriff edges.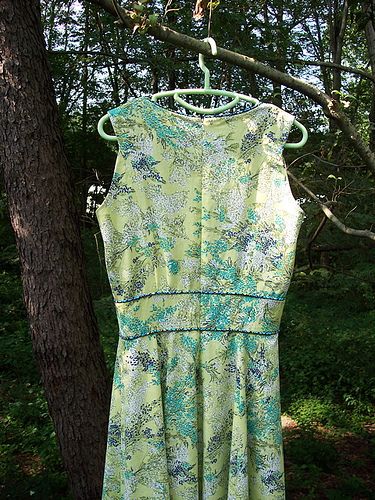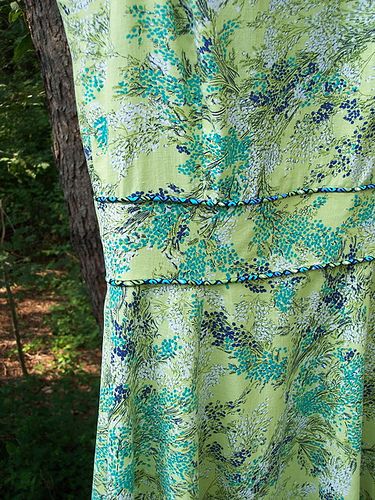 Midriff view highlighting the contrasting piping.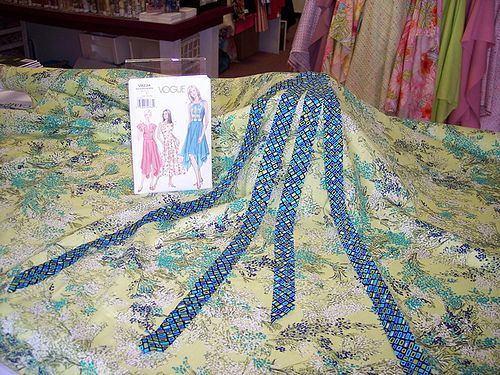 Printed linen fashion fabric along with cotton and lycra print bias strips for piping and Vogue dress pattern.