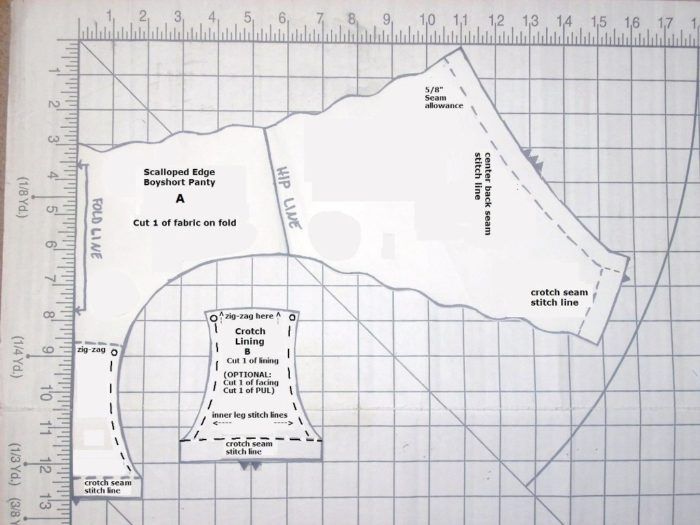 Ever wanted to make your own underwear? This is an easy project that only takes a few hours to put together and only has 2 seams! The design is a sexy semi-booty revealing boy short style panty with a scalloped edge. No hemming required! The scallopped design prevents the fabric edges from fraying. Use a small rotary cutter to cut out the scalloped edges. You can print out the photos and draw the 2 pattern pieces to scale using the grid lines as a guide. Each square is 1″. Use a stiff paper to draw your pattern onto which I find works better when cutting out stretch fabrics because it stays put and doesn't tear as easily. Use pattern weights instead of pins so you can make panties again and again! I use glass rocks as weights, which can be purchased at the Dollar Tree – a cheaper alternative for the seamstress on a budget. They also come in a variety of shapes and colors which is handy for laying curves flat or for pointing out steps which require special attention – for example, I use thin pointed glass rocks in different colors to separate markings from notches so I will remember to cut out notches and mark the fabric before removing my pattern pieces. This pattern is for a size extra small to small. It might fit a medium if your fabric has alot of stretch. If you want a larger size you will have to do some measuring to get an accurate fit and enlarge the scale accordingly. I used a polyester-spandex blend fabric which works great because it stretches, but will not warp or shrink in the wash and it's comfortable to wear. Make sure your fold line is perpendicular to the grain if that is where the most stretch is in your fabric. You want the panties to stretch the most between the hips for the best fit. Cotton jersey fabric also works but make sure you pre-shrink your fabric if using any cotton or cotton-blend. I serged the seams using clear elastic to hold the shape. The lining was made using scraps of cotton interlock. You can cut a piece of fusible interfacing for the lining if you want to keep it more stable while you sew the lining into the crotch. Another option I tried was to insert a liquid-resistant fabric inbetween the lining and the panty as a built-in panty liner for those surprise leaks. I used PUL, which is the same stuff used in cloth diapers for babies and it works great for women's panties too! Cut a piece of PUL using lining pattern and baste to the lining at top and bottom edges before you sew the whole piece into the panties, making sure to sew PUL with the shiny side down.
Step 1
(Optional: fuse interfacing to right side of lining. If using extra PUL layer, baste PUL to lining at upper and lower edges with wrong side of lining and non-shiny side of PUL together.) With wrong sides together, baste lining to panty crotch at all stitch lines, matching small circles. (If you used interfacing, remove it at this point) Zig-zag stitch using shortest stitch length along zig-zag stitch line between small circles catching raw edge of lining within stitches.
Step 2
Sew panties right sides together at center back seam stitch line matching triple notches. Backstitch to reinforce seam. This will be the center back of the panty. You may sew clear elastic into seam if desired. Serge to finish seam if desired.
Step 3
Match remaining notches with center back seam between double notches at crotch. With right sides together, stitch panty at crotch seam stitch lines. Sew clear elastic into seam and serge to finish seam, if desired. Understitch crotch seam toward back. Voila! You have a new pair of panties made by you!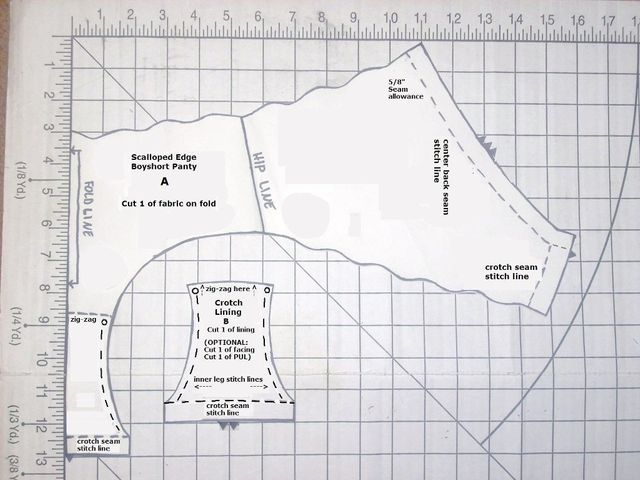 Scalloped Boyshort Panty pattern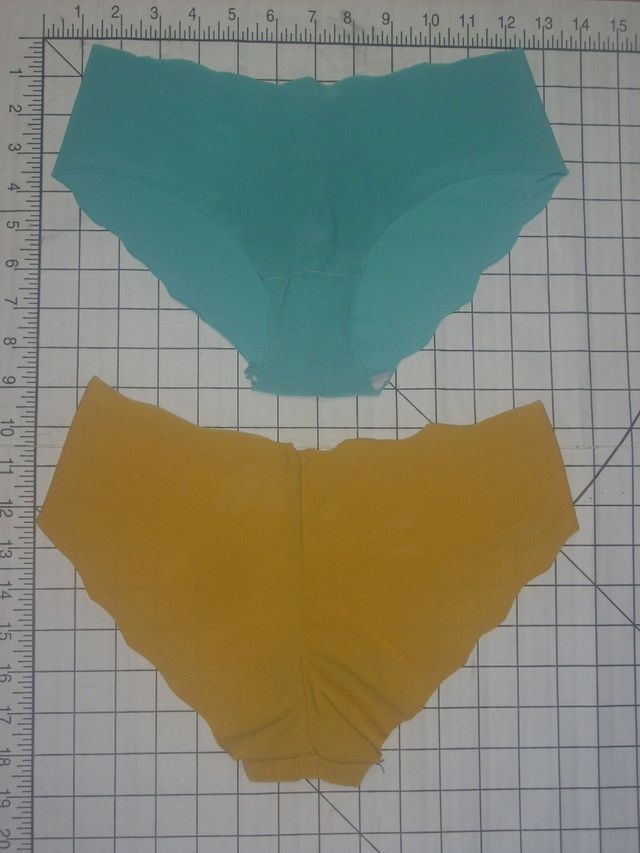 Panties front and back view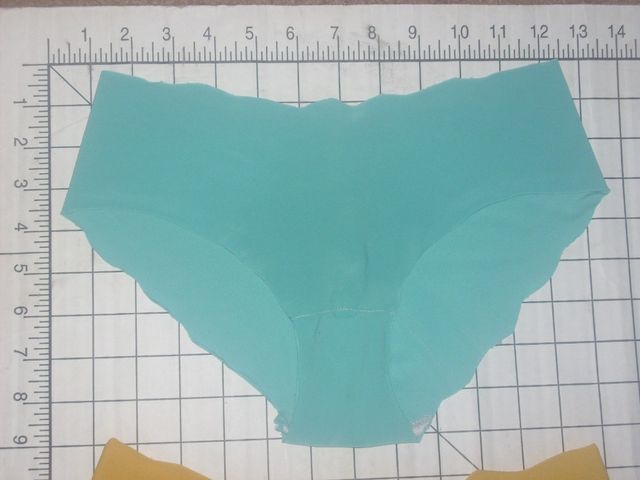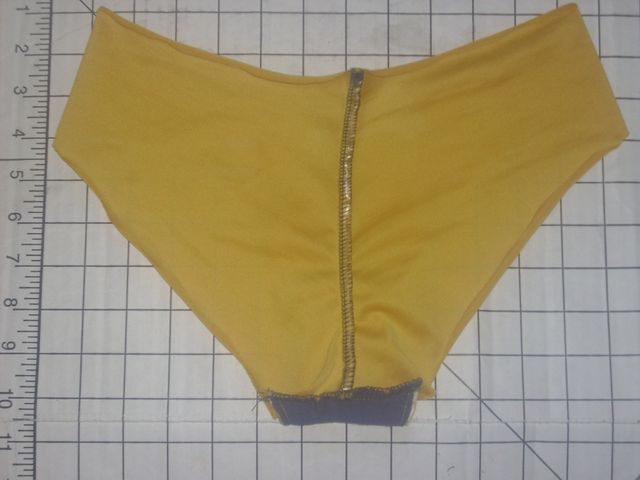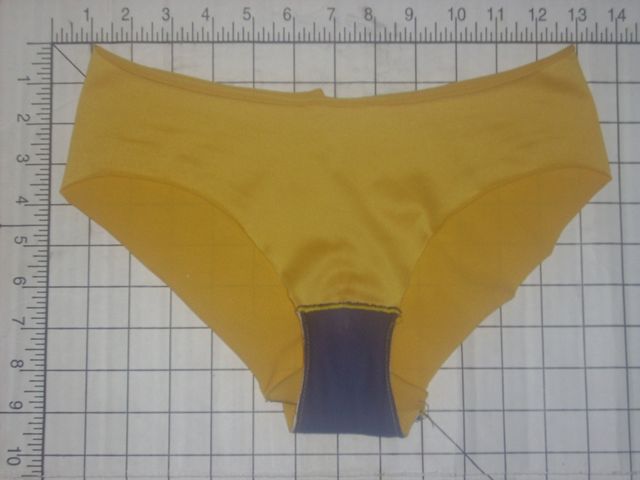 Inside seams and lining front view