Ready to visit South Africa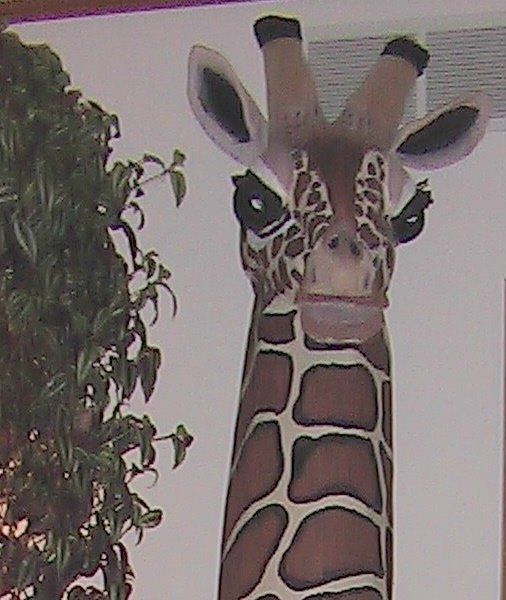 While researching for this costume I discovered that giraffes from different regions of the world can look so very different. This costume may later be worn in a Christmas pageant for our church. I actually had a hard time finding just the right close up of a giraffe head to create my pattern. It took two weeks of trial and failure to complete the head design (I'm a slow learner) and 30 hours of hand painting gessoed canvas. His finished height is nearly 11 ft. The costume wearer walks on long stilts on the back legs and shorter ones on the front legs. Unfortunely I don't have any photos of him on "all four" legs. The costume is completed with hand painted leg and arm covers to hide the stilts. I finished off the costume with a heavy coating a "scotchgard" type fabric spray to protect the costum from moisture and dirt. Ok, the giraffe head is pretty awkward to wear but its the "final look" that counts.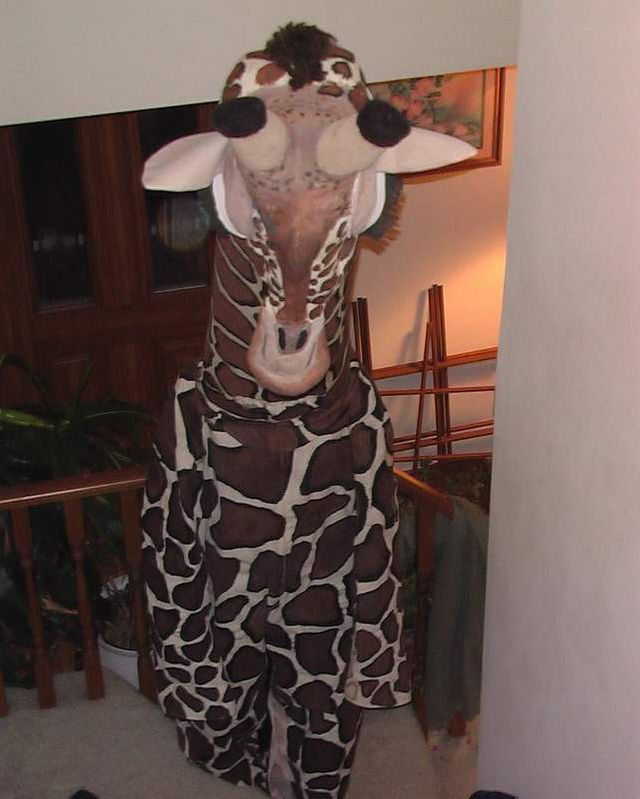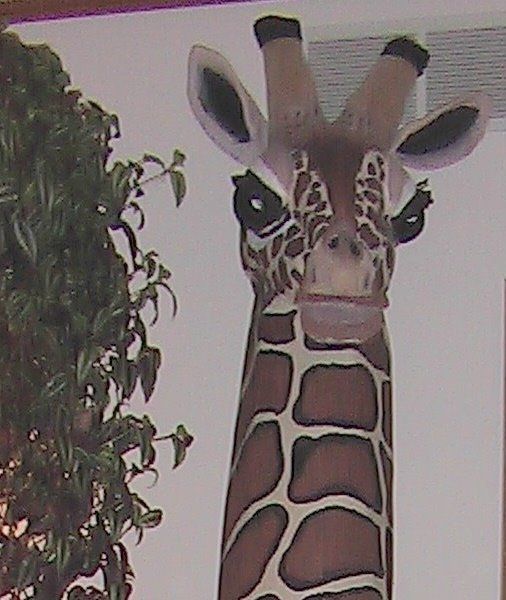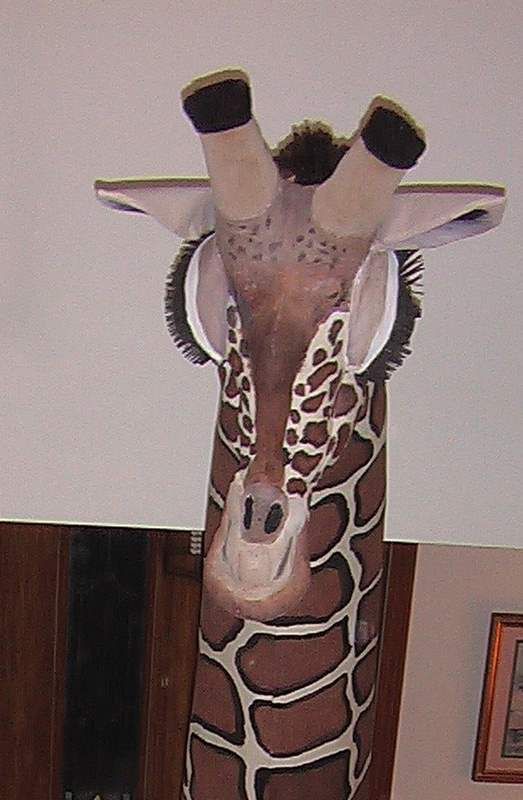 Unfortunately the smaller "icon" photo cropped off the top of the costum's head. Please click on the photo to see the costume in it's entirety.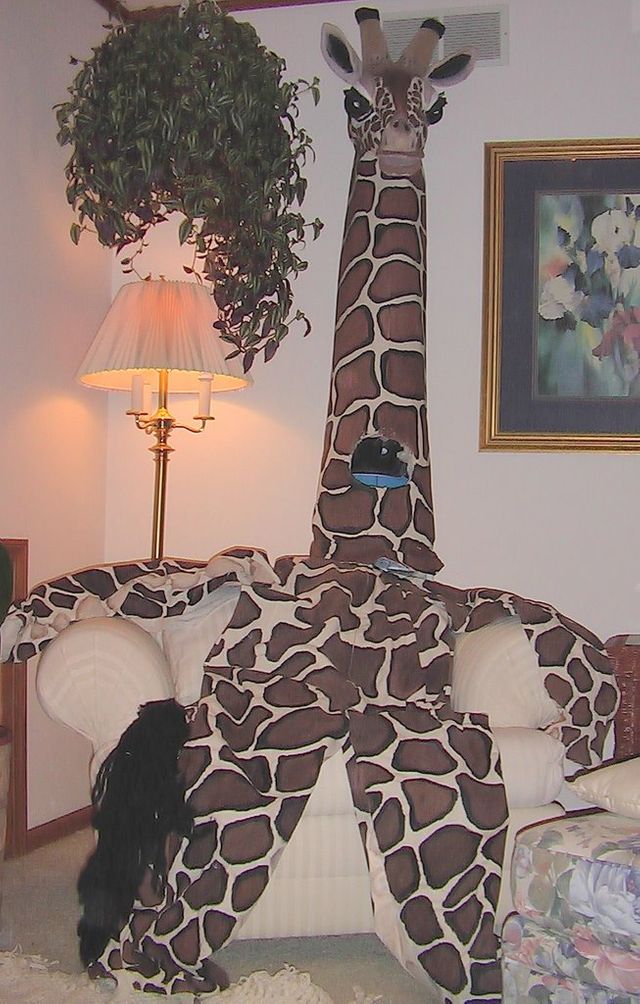 Again, the smaller "icon" photo cropped off the giraffe's head. Please click to see the photo in it's entirety.