Recycled Vintage Pillowcase Designer Fabric Toddlers Swing Jacket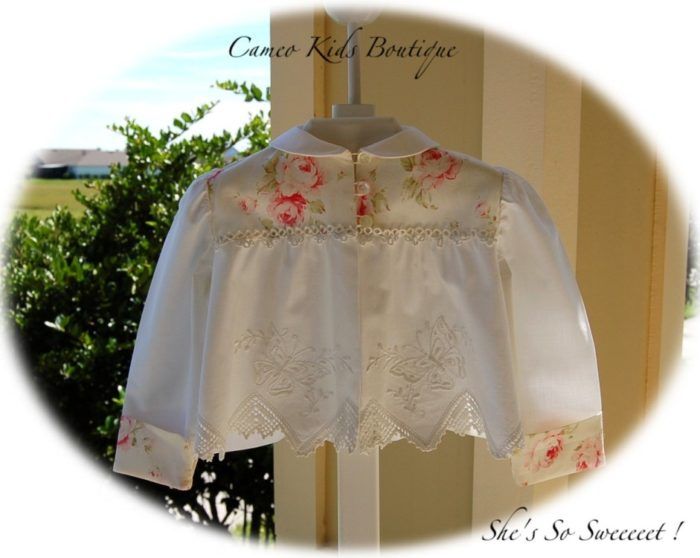 This darling jacket starts with a sweet vintage pillowcase, vintage lace, vintage buttons, and a gorgeous designer rose fabric. The front of the vintage pillowcase I used had been hand embroidered with two beautifully done butterflies in white, with the opening of the pillowcase having been hand tatted in a pretty diamond lacey design, and this is what makes the front of the jacket. The top part of the front of the same vintage case was used to create the back, collar, and sleeves of the jacket. I then combined a simply gorgeous designer fabric for the jackets bodice, front and back, and sleeve cuffs. This fabric has a lovely creamy background and sprinkled throughout are the most beautiful roses in several shades of pinks, and sage green leaves. It's very shabby chic or cottage chic looking and simply stunning. I used some vintage hand tatted lace from another vintage linen piece, for embellishment on the jackets front. The front of the jacket closes with 3 vintage pearl buttons by 3 button loops that I created by hand, with white embroidery floss. And now to finish, while the front of the jackets hemline is straight across, the back of the jacket, from side seam to side seam swoops lower. Hemline was hand sewn. The end result is simply darling and a one of a kind Cameo Kids creation. Pssst…FYI, this also has a darling matching dress that is just stunning to coordinate with the jacket. To search for on this site, type the keywords…Tea Time Dress, (sells separately).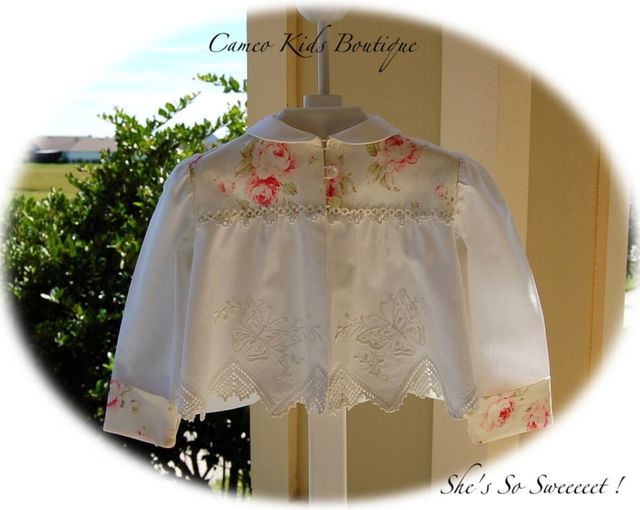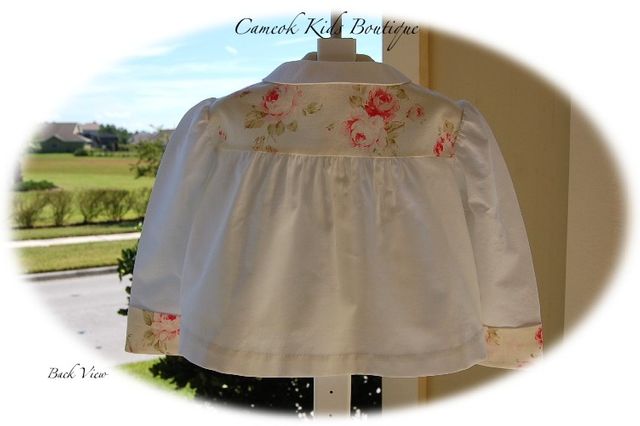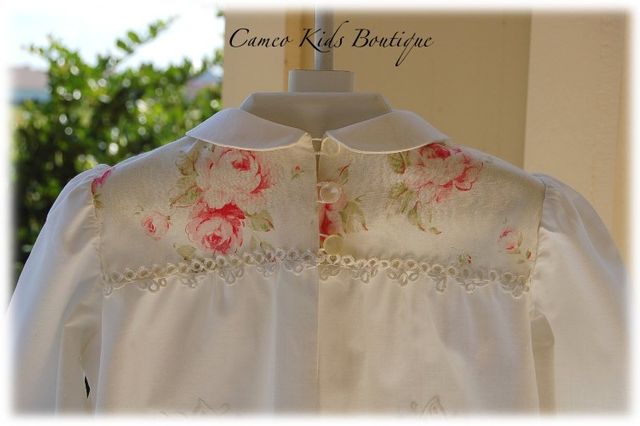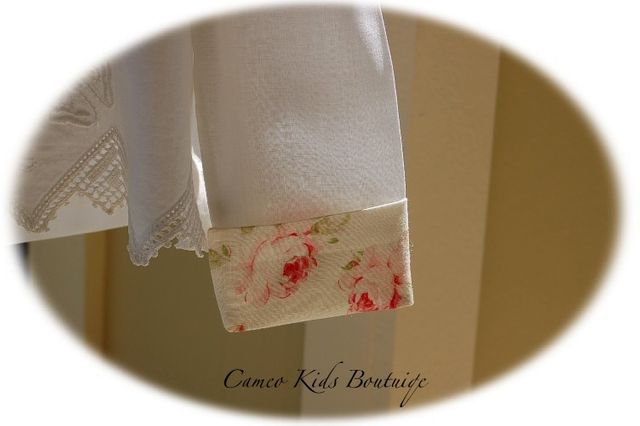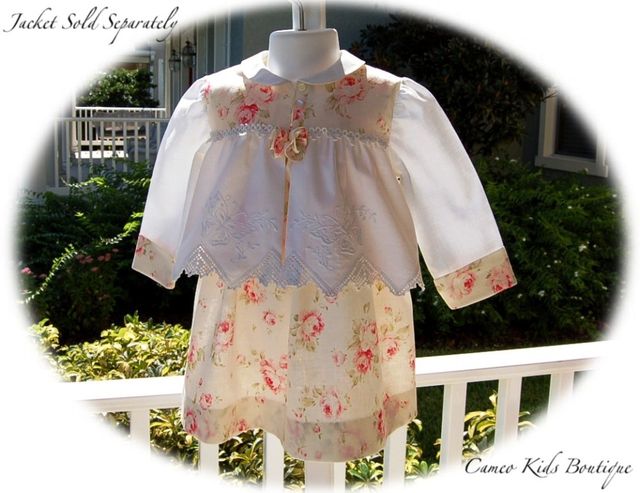 Jacket with coordinating dress. The little rosebud flower on the dress peaks through on the front of the jacket.