Where the Wild Things Are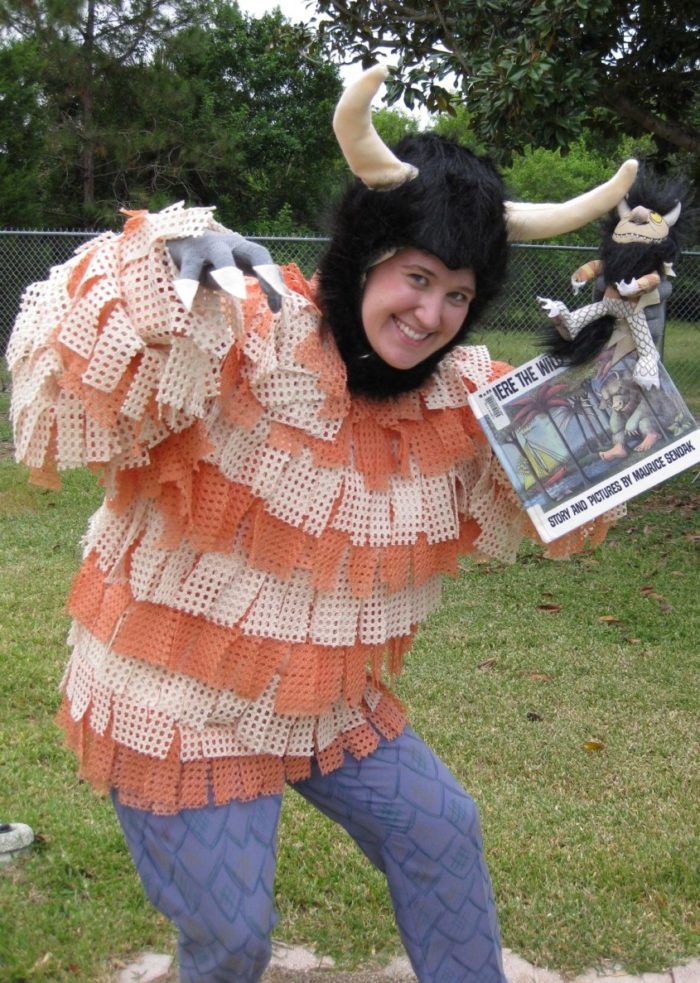 I'm an elementary school librarian, and I do LOTS of costumed storytelling, so I wanted my Halloween costume to come from a favorite children's book and be able to wear it at work. I based my costume off of illustrations from Maurice Sendak's picture book "Where the Wild Things Are," and the kids loved it!
My goal was to spend less than $35 on this costume, so I purchased items from thrift stores and recycled them into the costume. The body of the costume is made from two old fabric shower curtains, cut in strips and sewn in layers to a long-sleeved thrift store shirt, and then fringed to give the impression of fur. The tail is a rabbit fur collar from an old coat, the scaled pants are a thrift store purchase that have been decorated using fabric markers. The headpiece is the only thing I made from scratch… an oversized fur hood with horns, padded out between the hood and the lining to mimic the oversized round head of the Sendak monster. Clawed gloves completed the look. Final price of total costume… $34.78 Fun reactions when I walk into a room… priceless!