High Glam in Turquoise and Fuschia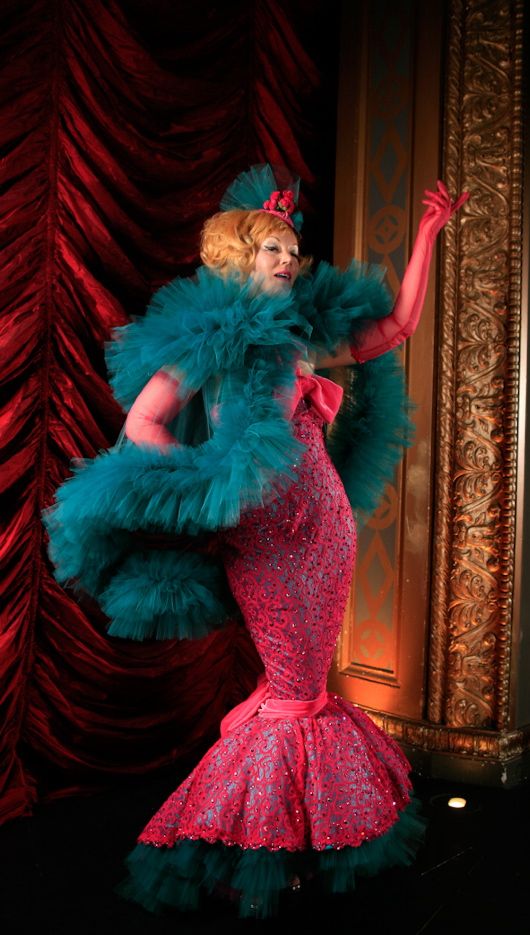 This is a one of a kind custom gown and cape that I created for The Swedish Housewife, a performer and producer of magnificent stage shows. We have worked on quite a few costumes together, and it's always a joyful process of extravagance and technical challenges. I use a combination of draping and flat pattern drafting to acheive my design goals, and am always trying new techniques. In this case, the tulle cape was an experiment that I wasn't sure would fly. Instead, it turned out to be more dramatic than we had hoped.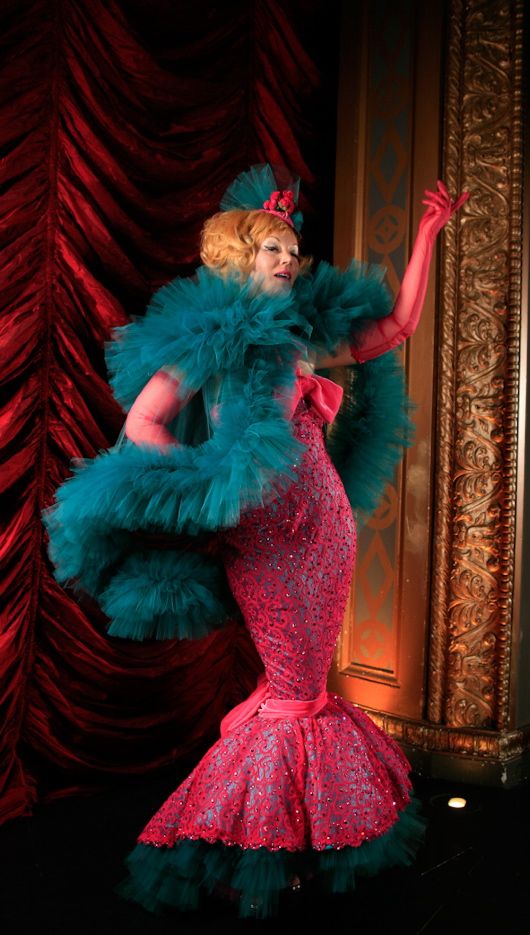 Satin, lace, velvet, Swarovskis, and 150 yards of tulle!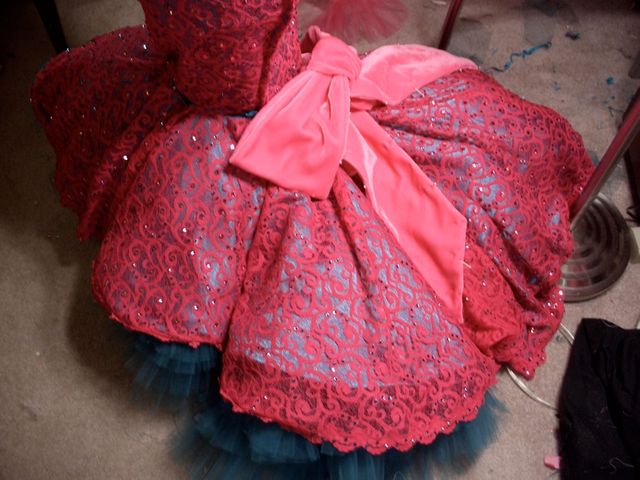 The lower skirts -- one of Swarovski dotted lace, one turquoise satin, and two separate underskirts of gathered tulle and net. The lace hem was finished with the lace border applied to the circular skirt. The final ribbon of pink velvet is yet to be sewn in place.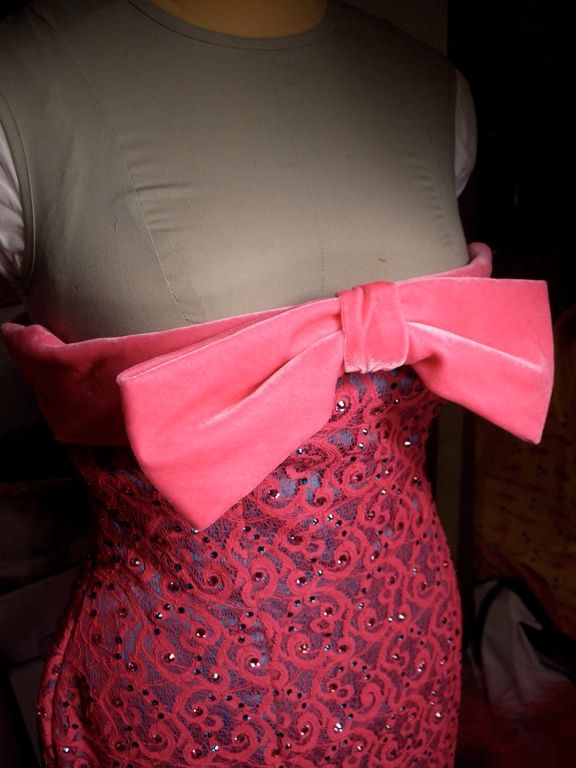 The bows were candy pink silk velvet, this one interfaced with haircloth to hold it's perky shape. The huge bow on the lower skirt is interlined with muslin, for a softer look.
In this photo you can see the also pattern of the blue zircon and rose pink Swarovski crystals that covered the lace.
The side seam has not yet been finished in this photo. It was later pressed flat, and the seamm allowances catch-stitched to the interlining.
The beginnings of the tulle cape. Secret weapon? A ruffling attachment.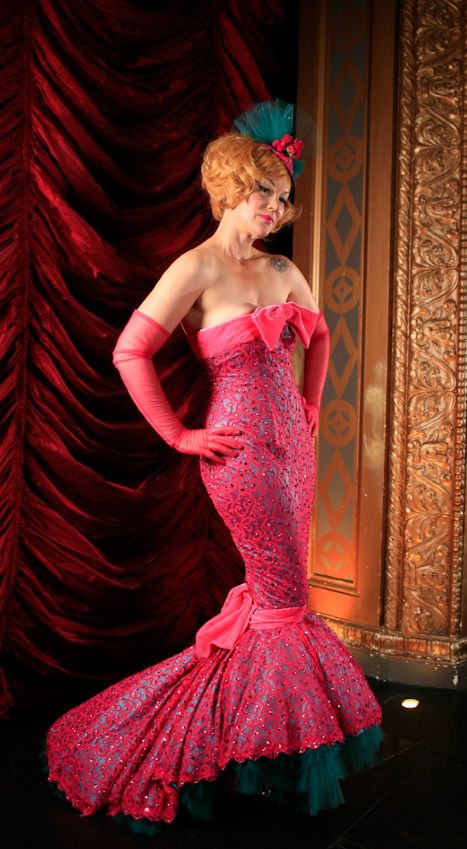 A little hat to match, sheer gloves, and Madame was magnificent.