Vintage work apron No. 482 by Sew Craftful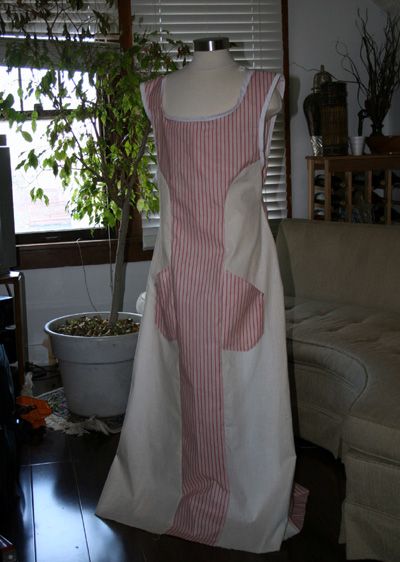 This is an original vintage apron pattern I created based on a newspaper clipping from 1910. It has a main front panel, two side panels and a pleated back. The pockets are large and roomy. In addition, I designed the tie belt to have some "meat" to it so that it ties into a really pretty, but large bow at the back.
I haven't added the back fastener…not sure if I'll use a large mother of pearl button or a snap.
I think she's a beauty.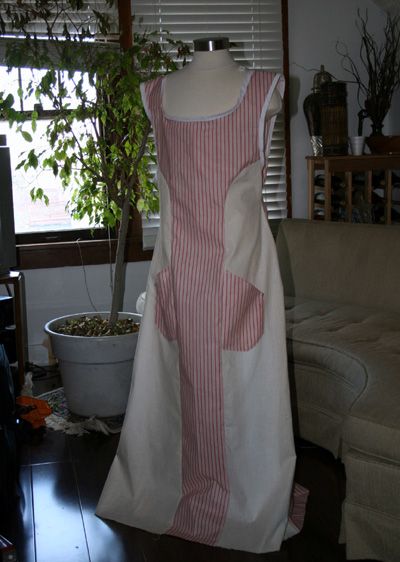 Original vintage apron No. 482