Traditional Silk Christening Gown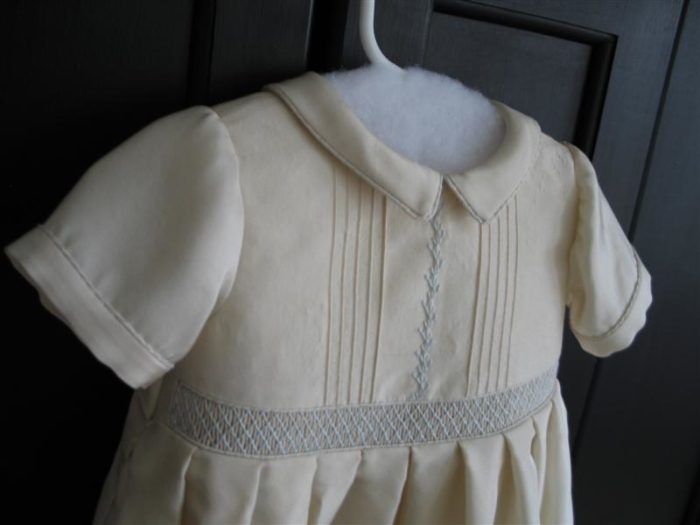 This gown was made for a baby boy and a very traditional Christening with his twin sister. They each wore different gowns. The challenge here was to make the gown classic but with masculine details. First decision was to use blue for the accents. The sleeves were set in, no puffiness, and with piped cuffs. For the collar and cuff piping I whipped the piping with floss to add some balance to the use of blue in the design. I was going for low-key here. Pin tucking and some blue feather stitching finish the design. I used McCall's 3063 for a basic bodice design without any detail. Other than that, the design is my own.
This fabric, like most silk, was a delight to stitch on. I was really pleased with the results of the details. It is not lined, not see through, in an effort to keep the volume down and a more boyish effect. You can see on the back photo that the skirt is pleated, not gathered, also to provide a more masculine result.
Christening gowns can be quite elaborate, even for boys, depending on your part of the country and family custom. The goal here was to have the boy twin in something definitely more tailored and masculine and the little girl twin in something very feminine and lacy. I think I succeeded and I hope you agree.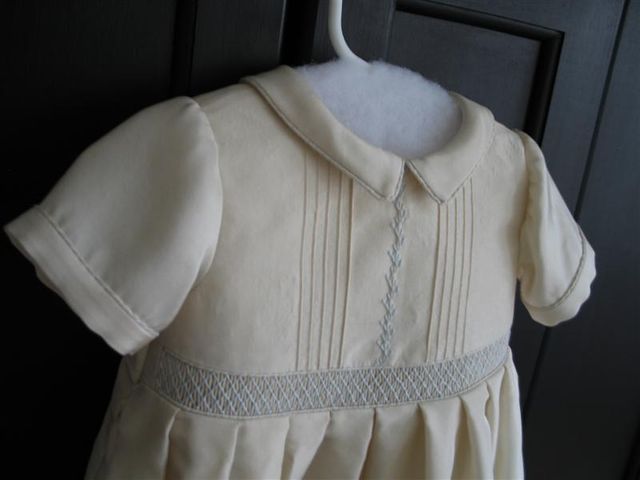 Bodice detail showing smocked band, whipped piping, pintucks, and feather stitching.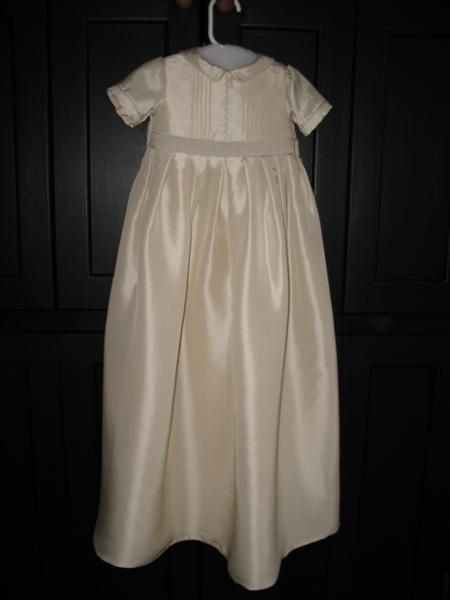 Traditional boys Christening gown out of silk taffeta with blue embroidered accents.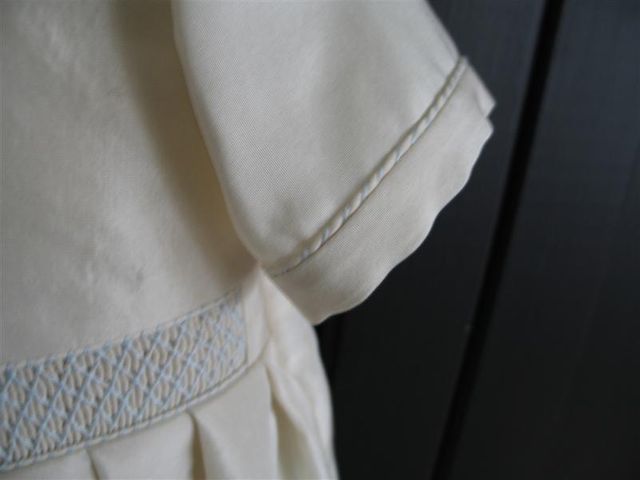 Closeup of whipped mini piping and smocked band.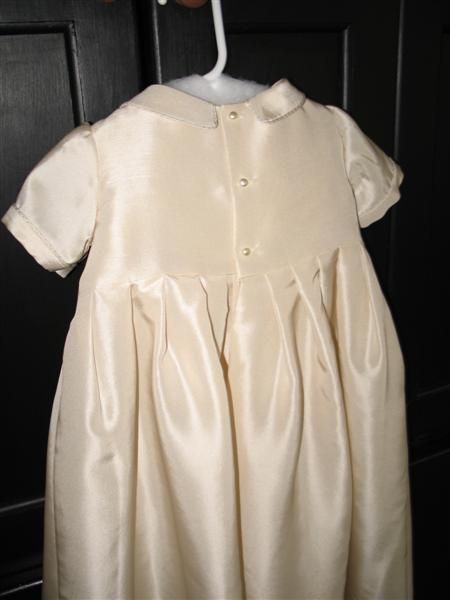 Back of gown showing pleated skirt.