Dress was created for our local Wearable Art Show. The theme was "Feast Your Eyes", so I wanted a fabric that was truly wonderful!
I chose this pattern because of its lovely lines. It is from Vogue, but the bodice is pretty much totaly changed. I removed all the draping and a lot of surface stitching.
I dyed the fabric a bright pink, and then air-brushed shades of blue, fuchsia, and violet along with pearlized gold to make it totally unique. I had to cut the skirt pieces prior to doing the air-brushing so we could be sure that the colors went where we wanted them. The Vogue pattern made no logical accommodation to height. I had to re-design the skirt pieces in order to keep the proportion and the drape.
The dress is wonderful to wear – swingy, clingy, and great to dance in. It is also very flattering.

Dress is of silk satin which I dyed and then air-brushed to add other colors and pearlesence. Made for our local Wearable Art Show.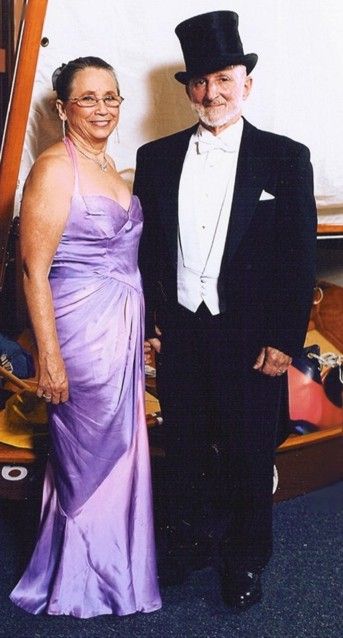 We really went "Steppin' Out"!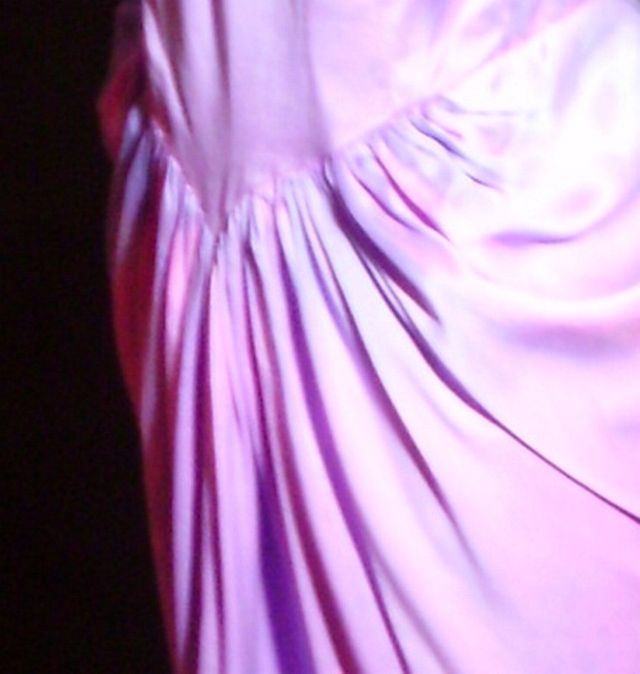 Closeup of the bodice/skirt joining.