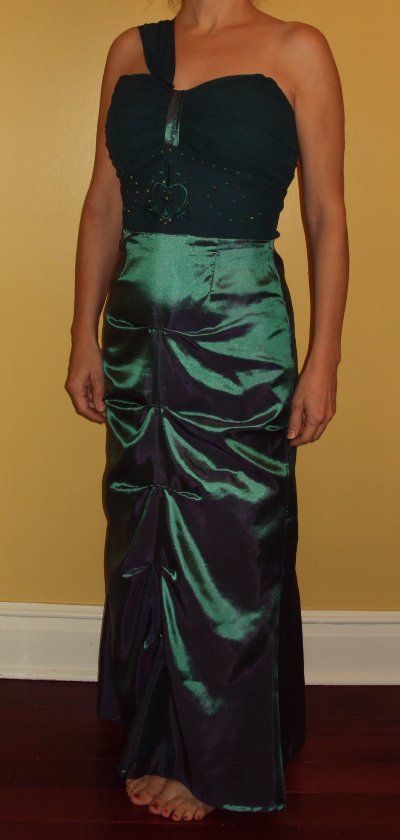 A friend brought me a piece of green tafetta from a trip to Thailand. I was going to a formal event, and wanted to use it. Since there was not enough yardage for a long gown, I used some chiffon to coordinate the top to the skirt. I embroidered the middle piece, and applied crystals to fancy it up.
I ruched the chiffon over the bust of the pattern, and added a strap diagonally over one shoulder. I wanted the skirt to be fancier, and got the idea of pinching up the centre front from a dress that I saw in the store.
Thanks to my hubby for photography.