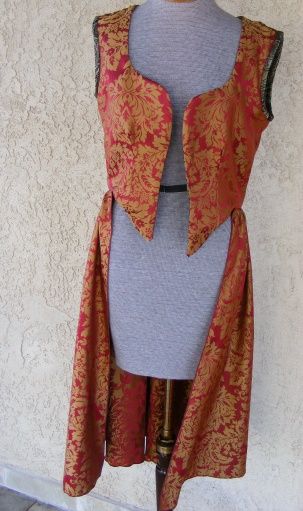 This open-front coat of red and pale gold damask features a fitted bodice lined in a contrasting black and gold brocade, with bias strips of the brocade binding the armholes. The lower half of the coat is a full sweep of damask, reminiscent of a pirate's coat.
Pattern placement was carefully considered to best emphasize the damask's design – note the central medallion on the upper back.
I love wearing this with snug jeans or leggings and tall boots. It makes me feel bold, dashing, and sexy.